Description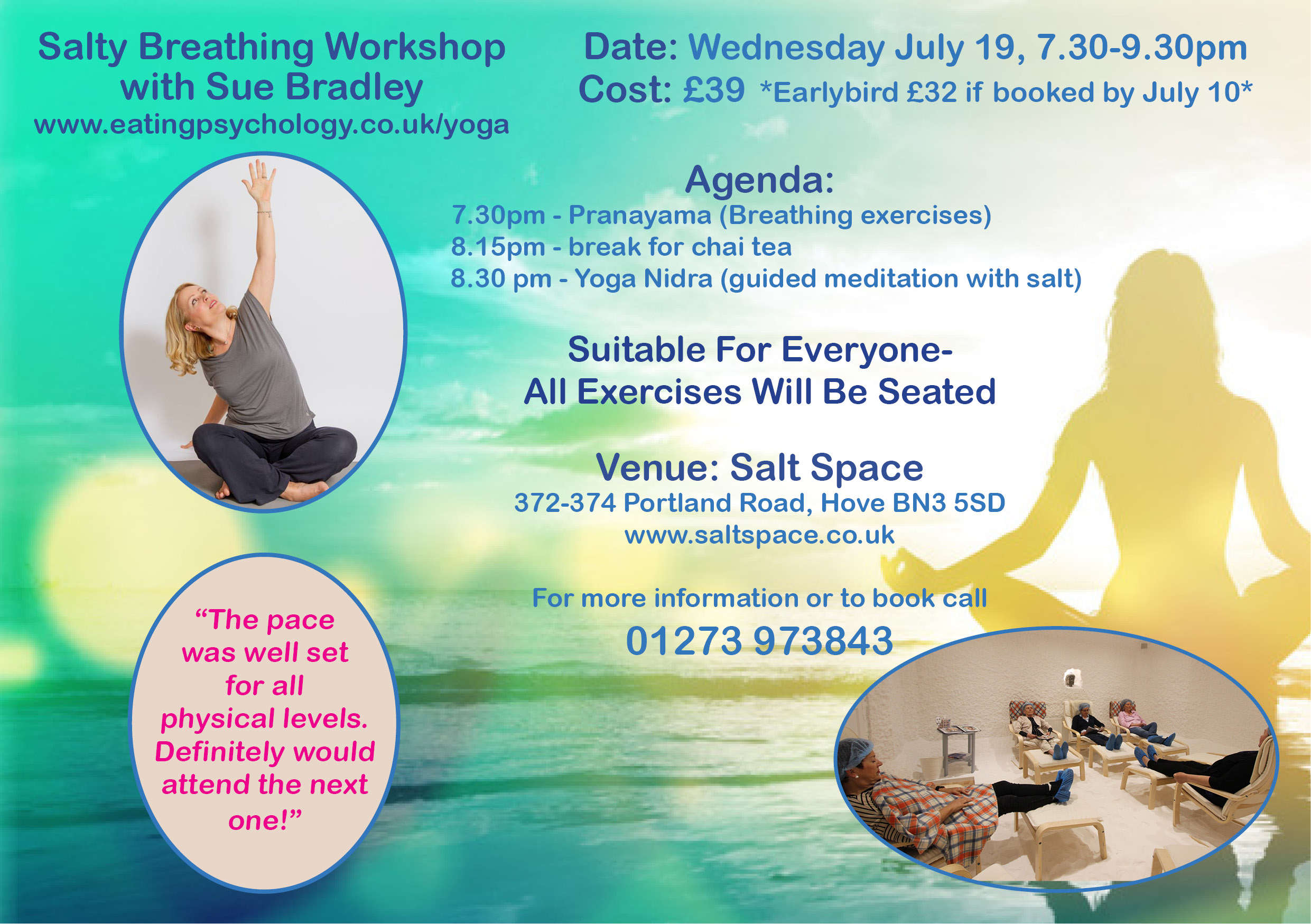 Experienced yoga teacher Sue Bradley gives exclusive Salty Breathing & Meditation workshops at Salt Space in Brighton and Hove.
All exercises will be seated on chairs and you will get the benefits of learning Breathing exercises and of breathing in pure salt particles, both of which can help to improve lung capacity and energy.
**EARLYBIRD EXTENDED** just 2 places left!