SAM CHILDERS - THE 'REAL' MACHINE GUN PREACHER - SPEAKING AT THE HAYLING IS...
Description
MACHINE GUN PREACHER WILL BE SPEAKING AT THE HAYLING ISLAND COMMUNITY CENTRE ON FRIDAY 16TH MARCH AT 7.00PM FOR 7.30PM START:
The REAL Sam Childers and not the Hollywood (Scotsman) Gerard Butler will be speaking at the Hayling Island Community Centre on Friday 16th March.
Sam's story is one that will inspire and motivate you - from being a scum of the earth drug dealer/user and all-around gun-toting thug... to becoming a saviour to thousands of South Sudanese and Northern Ugandan children.
To date Sam has rescued over 1500 children from the hands of evil warlords who make sons kill their parents and who take small female children away and exploit them in the sex and slave trade.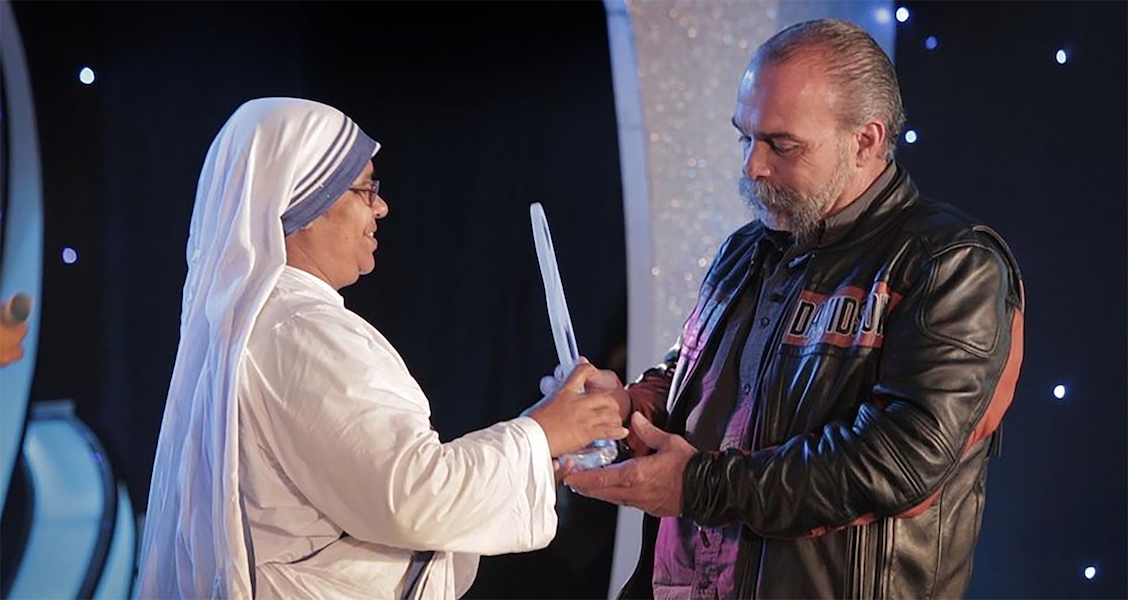 In 2013 Sam received the Mother Teresa Award for International Social Justice (the largest award of its type in the world for International Social Justice) and he's the only American ever to be bestowed with that honour (the Dalai Lama and UK House of Lords rep, Baroness Caroline Cox were also bestowed with this award in previous years).
YOU'LL NEVER MEET A PREACHER LIKE THIS AGAIN!
I will guarantee that you will never meet a preacher like Sam again. He is unique - a one-off.
YOUNG PEOPLE ARE VERY WELCOME!
I would also urge those of you who are young to attend. Being young brings its own challenges and hearing Sam speak may be a defining moment in your life. It will definitely make you think.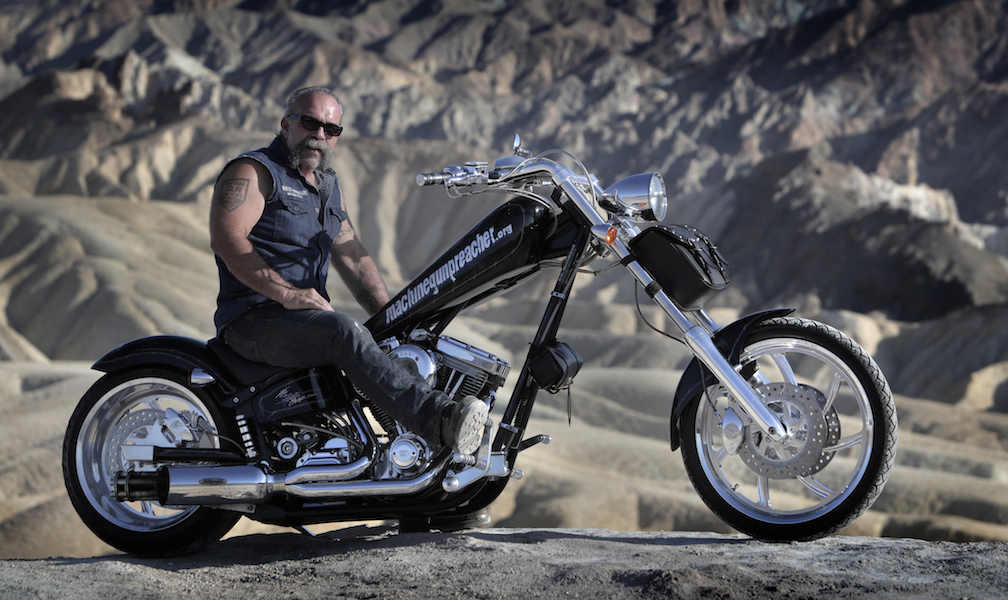 Come and hear his story it will challenge you! -- All welcome: Friday 16th March at 7.00pm for 7.30pm start, Hayling Island Community Centre, Station Rd, Hayling Island PO11 0HB.
The event is FREE, but if you would like to reserve a seat or seats then you can do so for a nominal fee of £5.98 from this site.
For more information call Mark or Deborah on 02392 460815 or simply click on the button to reserve your seat now.
Also, if you can't make the event, but you would like to donate to Sam's work, you can make a donation here too. Every amount, no matter how small or large helps Sam save and feed children who would otherwise be facing a life of abuse and starvation.
Thank you.
FAQs
Are there ID or minimum age requirements to enter the event?
No. Sam's talk will inspire you whether you are young or old. All are welcome and the event is child-friendly.
What are my transport/parking options for getting to and from the event?
The Community Centre has a large car park and there are lots of parking spaces nearby as well.
If you are coming by train then the nearest train station is Havant and the Hayling Island Community Centre is a short taxi or bus ride away.
What can I bring to the event?
Bring yourself, and as many people with you as you can.
How can I contact the organiser with any questions?
You can email us directly at markdawes@nfps.info or by phone on 02392 460815
Best Regards
Mark & Deborah Dawes