Description
Sambrook's Supper Club with The Red Hot Chilli Brothers
We are mega excited to be collaborating with The Red Hot Chilli Brothers on out 1st Supper Club event for 2017. The Red Hot Chilli Brothers will be bringing a bit of heat to some classic foods paired with Sambrook's beers. Additional details coming soon. But don't delay, book early, spaces are strictly limited.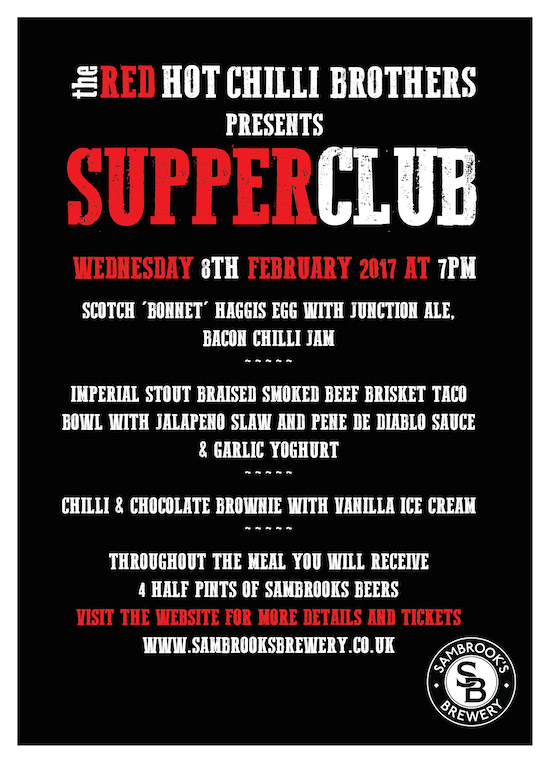 The 3 course menu will include:
Starter: Scotch 'Bonnet' Haggis Egg with Junction Ale, Bacon Chilli Jam
*****
Main: Imperial Stout Braised Smoked Beef Brisket Taco Bowl with Jalapeno Slaw and Pene de Diablo Sauce & Garlic Yoghurt
*****
Pudding: Chilli & Chocolate Brownie with Vanilla Ice Cream
*****
Drinks: included in the price you get 4 half pints of beer (2 pints total) or 4 small glasses of wine.
Note: for the non beer drinker we have wine and soft drinks. Additional drinks available to purchase.