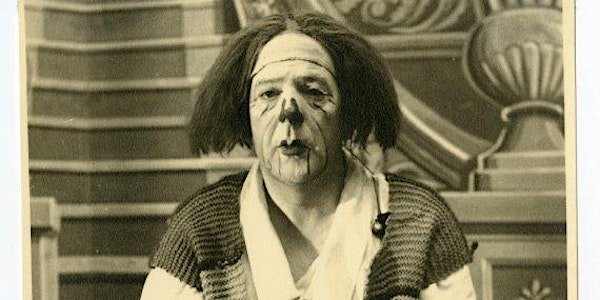 Samson and Banana: Circus Stories of Belfast and Ireland
Event Information
Location
Public Record Office of Northern Ireland
2 Titanic Boulevard
Titanic Quarter
Belfast
BT3 9HQ
United Kingdom
Description
In this afternoon conference at PRONI, celebrating the Big Top, Richard McMinn, authority on the Irish Circus, will talk about the inventiveness of Irish troupes in the Victorian and Edwardian period. Diamond Geezer Dick Diamond will welcome guests with plenty of chirpy banter!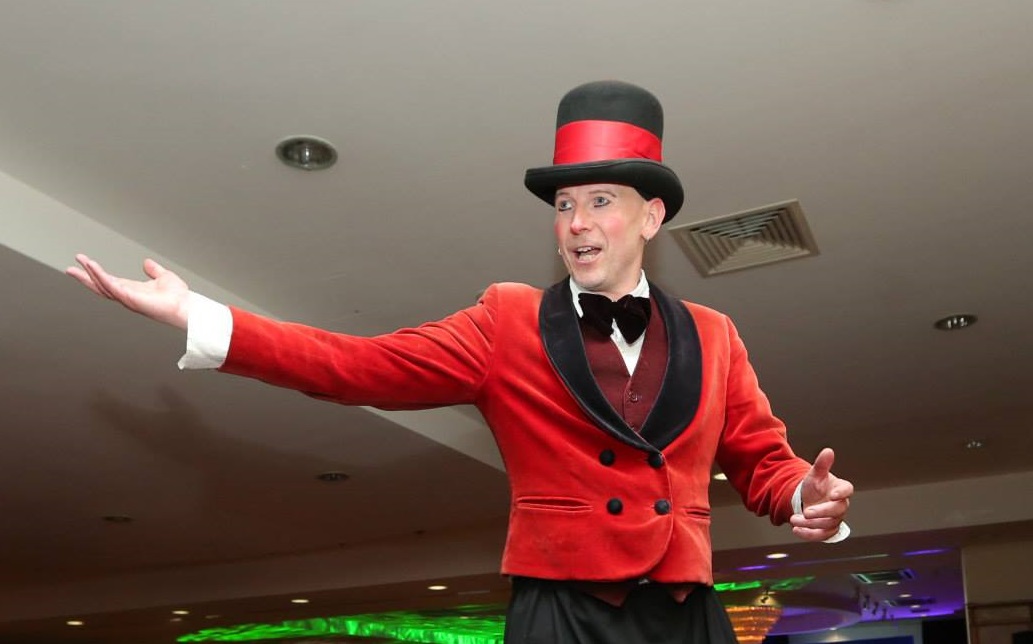 PRONI holds a fascinating collection of images, manuscripts and memorabilia relating to the Irish Circus and Brett Irwin will take us through this trove.
The circus - arena of dreams and magic - took form 250 years ago in London, when Philip Astley set up the first circus 'ring' for the display of performing horses. Clowns, jugglers, trapeze artists and an exhilarating variety of other acts soon became part of the new spectacle. The circus has flourished in Ireland since the 1790s and the renowned 'Duffy's Circus' is now the oldest circus on continuous tour in the world. Belfast is one of the liveliest circus cities in Ireland. 'Banana' the clown was a figure of delight in Belfast in the 1950s.
Since the early 1980s the Belfast Circus School has trained performers and brought thrills to the city every season and the School will talk about the way it has developed from show to show. There will be surprise and beauty throughout the afternoon. Roll up!
Anita Woods of The Barren Carrousel will also be performing a spellbinding contemporary contortion act which pushes the human body beyond its limits, including feats of balance and flexibility.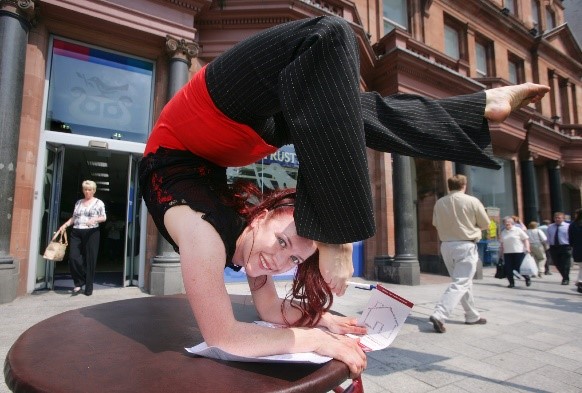 PRONI does not require you to print your tickets
Date and time
Location
Public Record Office of Northern Ireland
2 Titanic Boulevard
Titanic Quarter
Belfast
BT3 9HQ
United Kingdom