An online Discuss & Exchange session with invited guest speakers. Open to everyone interested in the intersection between art & society.
About this Event
WHEN SURVIVAL BECOMES
AN ACQUIRED TASTE, IMPROVEMENT
A SECOND SKIN, AND HOME
IS A LONG-DISTANCE LOVE AFFAIR
WITH LOSS
- VAHNI CAPILDEO, 2018, COLLECTIONS IN VERSE -
What's it like to spend every day of your life thinking you might have to leave your home tomorrow? We have a fundamental right to shelter, belonging and safety, yet the path to finding home is often a complex and emotionally charged process.
In a world where home is increasingly insecure, conditional and facing abolishment, what role can art have? Join us in this SAN digital meet-up as we unpick and highlight examples of artists and curators who are using storytelling to put lived experience at the centre of narratives about home and housing.
For this event, hosted by Jasmine White, we will hear from poet Hannah Lowe , cultural producer Zain Dada, artist Catherine Packard and more. You can visit our event page here for the the full line-up announcement and list of resources shared by the guest speakers.
Please note: Sessions will also be streamed live on YouTube and can be watched anonymously. Registration is not required and questions from YouTube will be shared into the Zoom meetup. The recording will have captions available post-session. If you require BSL interpretation or have any access needs please email: socialartnetworkuk@gmail.com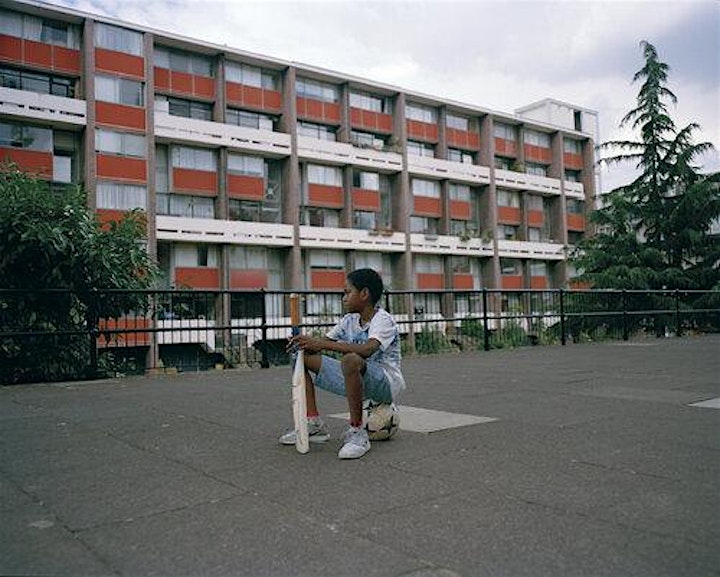 Image credit: Stephen Burridge for Between the Storeys, 2018. A poetry film series exploring gentrification in Smithfield (London) with voices from the local community. A collaboration between Poet in the City and Culture Mile.
Our history, our power. Let's build it.
SAN LDN will be presenting online meetups every 3rd Wednesday of the month 6pm to 8pm from June to December 2020. Each session will be hosted by an artist or curator dedicated to socially engaged practice with guest speakers sharing insight into the ongoing question we ask ourselves: what does it mean to be making art through social engagement art right now?
Living and working during a pandemic in the digital age is challenging the neoliberal notions of time and productivity. Mutual aid networks springing up across the country are demonstrating the need and ability of communities to self-organise. Amidst this, artists who work directly with communities, often in precarious sites and with vulnerable groups are the cultural key workers who can help us make sense of the times we are living in.
These meetups are an invitation to come together and collectively work through what we are doing, why we are doing it and how we are working and living during and after the Covd-19 emergency.
For more info and how to join visit here
Please note there is limited capacity for the zoom meetup to ensure we can have a conversation series, but the presentations section will be broadcast on youtube live for a wider audience.