A chilled outdoor fundraiser for Desert Voicebox with Live Music, Saharawi tea, yummy food, short films on Western Sahara and more.
About this event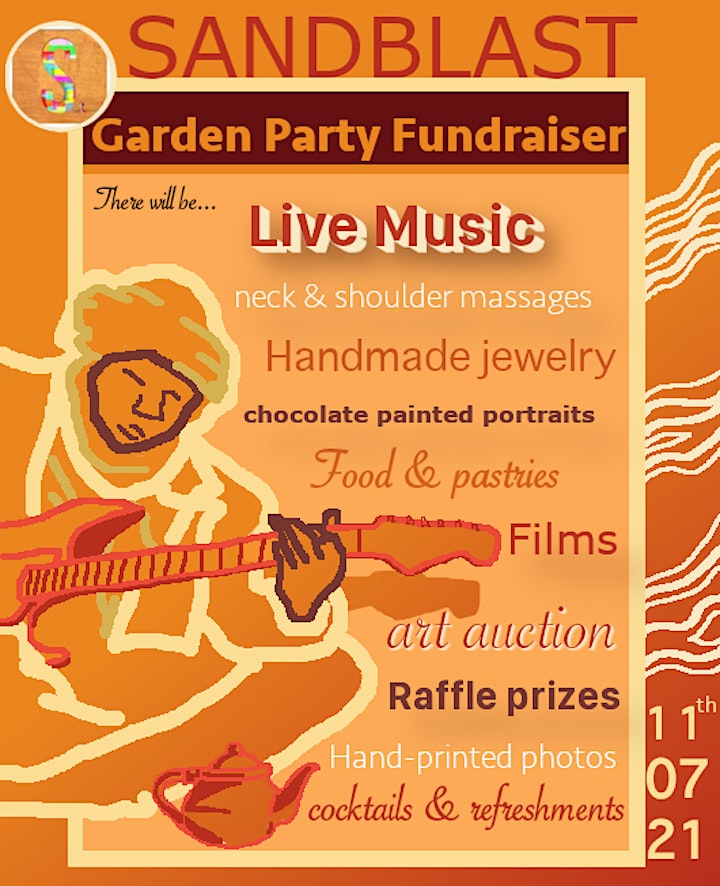 Join us in support of a great cause to give Saharawi refugee children living in harsh camps, in SW Algeria, a brighter future through Desert Voicebox - a project that provides English language and music education to over 60 children in an after school programme and trains local women to teach and run it.
At this heart-warming, fun and educational you will have the chance to meet some lovely Saharawi guests who will greet you with delicious tea from the desert. On the day, we will screen two 25 min long films that give you an insight into the spirit and story of the Saharawis.
Throughout the event there will be a fantastic line up of musicians performing.
Some of these artists will be: Karim Dellali and Yazid (North African vibes), Sara McGuinness and Jimmy (Latin vibes), Chris Guard (singer-songwriter), Nicolai Mihaila (classical piano), AB Music Academy musicians for a great final jam mashup and possibly more.
(Header photo: By Nanna Brahim, a Saharawi who participated in a photography workshop run by Olive Branch in 2018.)
Entry
To come along you must book your ticket in advance, which is free. At the door we are suggesting a £5-10 donation to enjoy the live music and films. During the event, there will be a number of opportunities to support us further through donations for North African food, artisanal pastries by Venus, refreshments, cocktails, handmade jewelry, having your portrait done with chocolate or even for a neck and shoulder massage!
Now sold out. Join our waiting list
If you would still like to show your support for this fundraiser and help us keep this fantastic project going and growing please copy and paste the link below, or donate by going to Instagram @desertvoicebox.challenge or facebook @sandblastcharity. We will hugely appreciate your generosity!
http://www.justgiving.com/campaign/desertvoicebox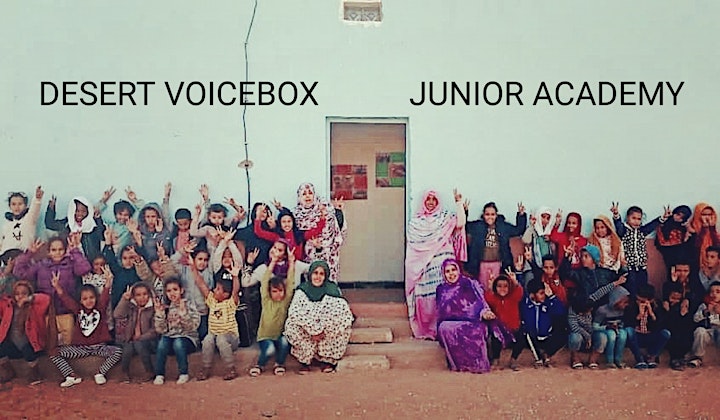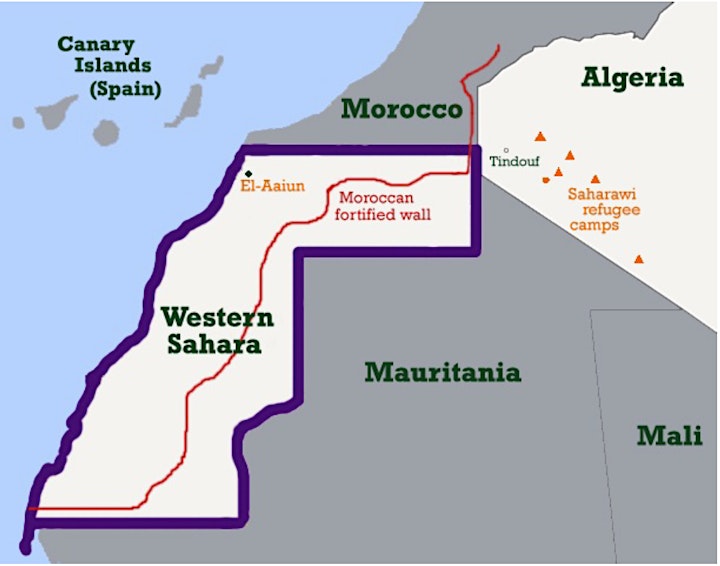 Our fundraising goal
Desert Voicebox uniquely offers an opportunity for over 60 children to access English and music education in an after school programme. Currently, there are virtually no extra-curricular activities available for children in the camps to learn and grow outside the classroom in a fun and stimulating way. The Desert Voicebox project spans four years of primary school and trains local Saharawi women to teach and run the programme.
The Desert Voicebox project is based in the refugee camp of Boujdour, one of 5 camps which altogether house over170,000 Saharawis in the Algerian Sahara.
We aim to raise £600. This will enable us to sponsor:
• the living costs of one qualified volunteer to stay in the camps for one month to train the teachers and run a special workshop for the children (£280),
•a local Saharawi artist to run a creative workshop with the children to paint a beautiful mural for our Desert Voicebox centre (£170)
• purchase stationary for over 60 children for the rest of the year (£150).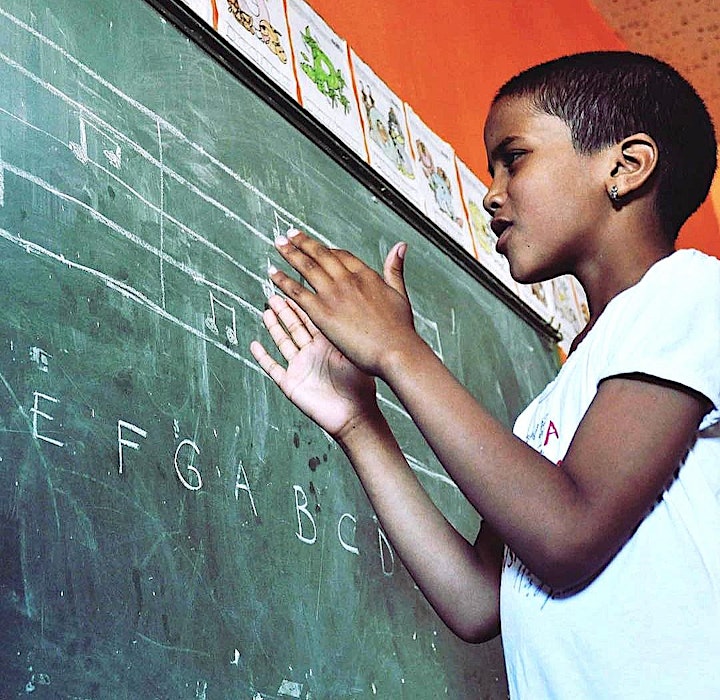 Find out more
To learn more about Desert Voicebox please visit:
Click the short video to hear the experience of one of our volunteers in early 2020.
Please don't forget to follow us too!
Instagram: @desertvoicebox.challenge
Twitter: @sandblastarts
Facebook: @sandblastcharity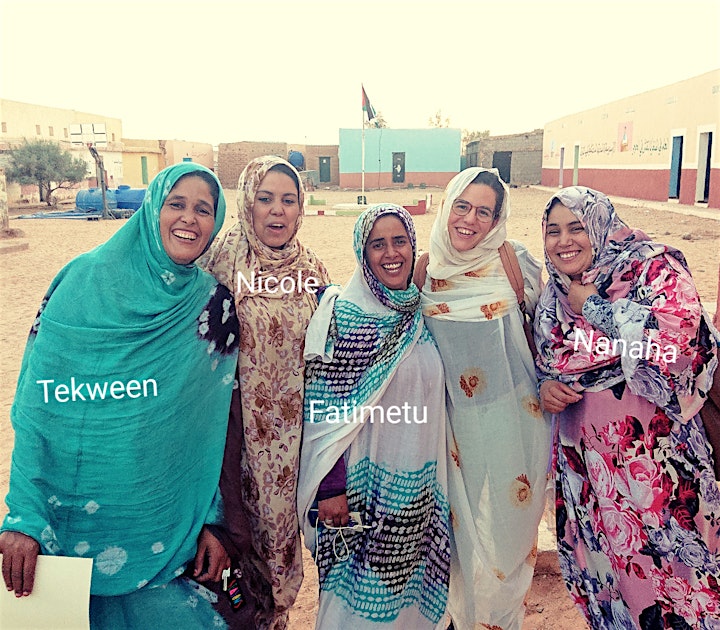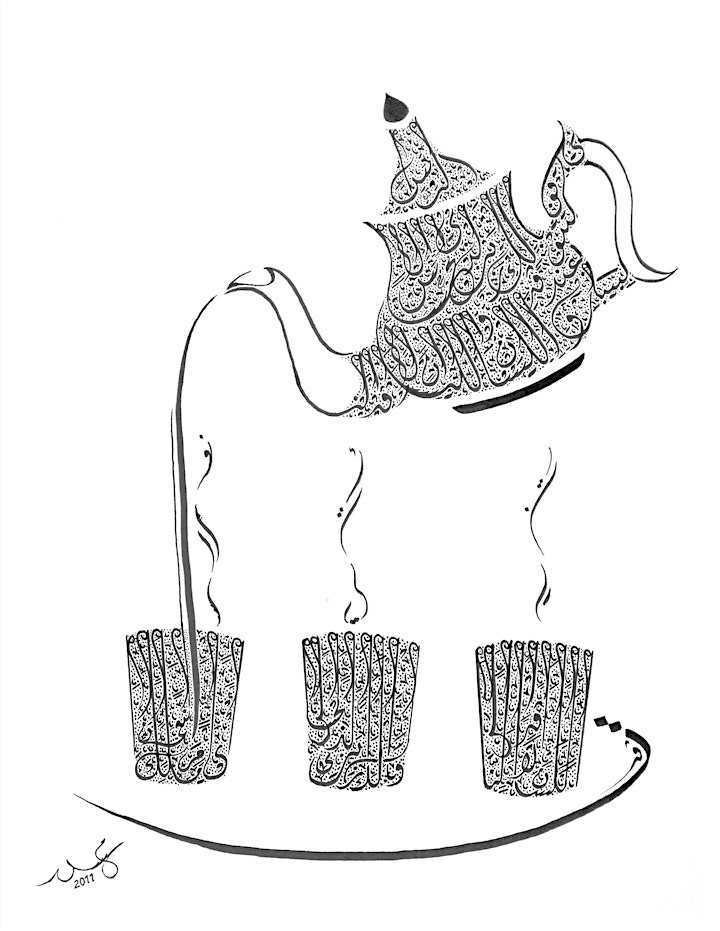 PROGRAMME
( Some other activities will be on offer on the day!)
15:00 - Arrivals, Mingling and tea
15:10 - 15:50- Live music
16:00 - Welcome and intro
16:10-16:50- Live music
17:00 - 17:30- Film (25min)- Story of a Saharawi poetess
17:50-18:30-live music
18:30-19:30- food for dinner
19:40-20:10-Film (25 min)-Story of a barber shop in the refugee camps
20:30-21:00- Final jam mashup
We look forward to seeing you there!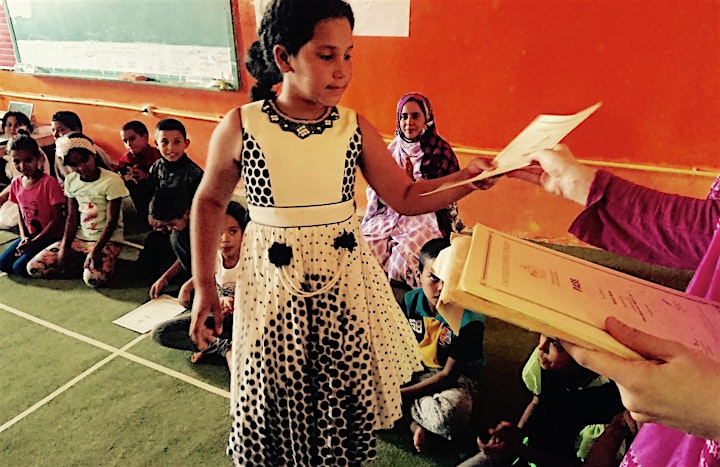 Organiser of Sandblast Garden Party Fundraiser
Sandblast is a UK human rights charity promoting the voices and visions of the indigenous Saharawi from Western Sahara through the arts. The protracted conflict, in Africa's last colony, has turned the majority of the Saharawi population into refugees and threatens the survival of their cultural identity.
We believe in the right of individuals and communities to enjoy culture, celebrate the arts and promote their own traditions. Bolstering the cultural heritage of the Saharawi and raising awareness of their overlooked plight are important to our mission.
Since 2005, Sandblast has created platforms in the UK to promote Saharawi arts and culture and undertaken projects in the refugee camps to strengthen artistic expression.Studio-Live, our current project, aims to equip the refugees with the skills and material resources to build their own music industry from scratch in the camps.
If you want to get involved or have any questions regarding our organisations and/or events, please contact us on info@sandblast-arts.org or visit www.sandblast-arts.org. We look forward to hearing from you!