About this Event
Sanremo WarmUp 2020 is a free event for everyone from budding baristas to coffee pros.
In the build up to the UK Latte Art and Coffee in Good Spirits Champs we're bringing together awesome coffee folk to celebrate the finest production of coffee and give you the chance to test your skills on the official championship machine, the mighty Cafe Racer.
What's happening?
6:00pm - 7:30pm | Latte Art Masterclass with current UK Latte Art Champion, Will Pitts
★ Talk and Q & A (30 mins) Will Pitts will run an interactive discussion on Latte Art competitions, past experience competing, top tips, scoresheet review and a breakdown of the rules and importance of using top tools such as jugs, milk, cups, and temperature.
★ Workshop with audience (30 mins) Demonstrations and support with making coffees to competition standard.
★ Latte Art Throwdown! (30 mins) 16 spaces on first come first serve basis to battle it out, what have you got to lose! We'll also have some of our favourite baristas down to judge. Register to take part in the throwdown.
7:30pm – 8:00pm | Pizza & drinks
8:00pm - 9:30pm | Coffee in Good Spirits (CIGS) session led by Sam Trevethyen , Head of Beverage Training and Development at Grind
★ Talk on coffee/cocktails (30 mins) Learn from a pro, Sam is sure to stir up some excitement for the UKCIGS competitions as he shares some mouthwatering coffee cocktail wisdom!
★ Tasting session (30 mins) with plentiful samples this is your chance to have some fun whilst tasting some premium brands.
★ Workshop (30 mins) - 10 spaces for competitors on a first come first serve basis with a guest judging panel made up of industry insiders. Register to take part in the workshop.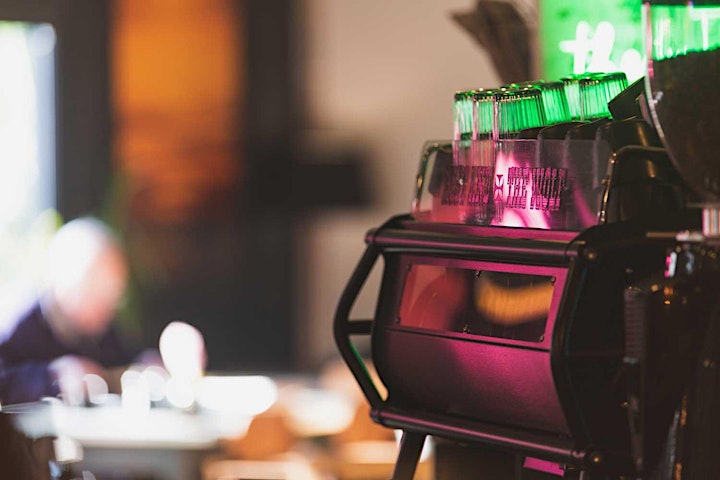 The Sanremo Café Racer is the official machine for both the UK Latte Art Championships and UK Coffee in Good Spirits so Sanremo WarmUp 2020 will be the perfect chance to try out the machine and get in some practice.
Whether you're a newbie to the coffee scene or a master barista competing in this year's competitions this event will be perfect for you.
We're collaborating with some amazing brands to bring this year's Warm Up event including: Volcano Coffee Works - Assembly Coffee- Grind- Discarded Spirits-Tullamore D.E.W- Plenish Drinks - Brades Farm Dairy