Description
What happens

At a set time before midday, Santas assemble at different meeting places in all over London—exactly where and when is emailed to Santas only the day before (except if you have selected the VIP option, where you will get some more secret information as well as the meeting places 1 week in advance). The groups of Santas each set off on a different route through London, spreading glad tidings, visiting famous landmarks, and enjoying the odd snifter along the way. Santa flag-bearers lead the way and Santa herders keep Santas on track. The only way to keep updated on where the route is during the day is to turn up at the set meeting time and place.
How to attend
To attend Santacon you've got to do three things, Santa. First, press the big, button near the top of this page, select one route and then register by selecting your ticket type. You'll notice the ticket has a charge this year. This is correct. Santacon London is supporting a small London based charity called Christmas for Kids. ALL money raised apart from the Eventbrite fees will go directly to the charity.
Second, look out for the email that tells you where and what time to meet: it'll arrive just before the event! Third, make sure you know the rules, Santa. There's just two:
Christmas apparel is mandatory. A Santa hat is not enough. Buy a Santa suit. Make a Santa suit. Customise a Santa suit. Remember that reindeer and elves are welcome too. Be creative. Glue cotton balls to red long johns, utilise Christmas decorations!
Don't be THAT Santa. Be Jolly! Be merry! Enjoy the surreal silliness of 1,000 Santas thronging the streets of London! But make sure your merriment doesn't become another's grief. Bad behaviour such as leaving litter and climbing on things is no way to spread goodwill and it gives Santacon a bad rep, which makes it harder to put it on again next year. So check yerself, Santa, and check other Santas. If you see one getting too rowdy, tell a Santa herder.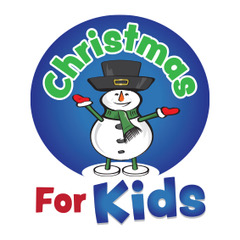 FAQs
Do I need to buy a ticket?
Yes Santa! This year Santacon London is supporting Christmas for Kids, a small London based charity. There are 3 different ticket types. All money raised apart from the Eventbrite fees will go directly to the charity. Buying a ticket means registering and registering means providing an email address so we can send you more information, including the all-important start time and location. Without that info, you can't come to Santacon!

What's all this route business?
So many Santas come to Santacon these days that we have to put on more than one route to fit them all in. This year, the details of each route remains to be confirmed. If you're not sure which to pick, don't worry: both routes are in central(ish) London and all involve parading through the streets and spreading Christmas cheer. Just pick one and register, Santa.
What if I register for all routes?
Please don't, for a start, you will need to pay for each ticket type you select, including the different start points, second because we need to know numbers attending each route as best we can, Santa.
Can I get a refund?
No, registrations are non-refundable as we're raising money for charity.
Can I come just wearing a Santa hat?
No, Santa!
What if I get lost or arrive late, Santa?
Good question, Santa! Losing 1,000 Santas can be surprisingly easy, so you need to look out for Santa herders carrying flags, and listen out for Santa's rallying call…

Any other tips, Santa?

Yes, Santa! Lots. Register and we'll send you them.
Date and time
Location
Refund policy
Organiser of Santacon London 2018
Santacon is a non-profit, non-political, non-religious and non-sensical Christmas parade that traditionally takes place in London one Saturday every December. There's no particular reason to dress up in Santa suits, run around, give gifts, sing songs, have strangers sit on our laps and decide who is naughty or nice. But it's a lot of fun so Santa does it anyway!