Description
In the first of our series of inspirational talks, Sarabande will welcome renowned contemporary artist Maggi Hambling CBE who will be in conversation with critic and writer, James Cahill.
Following her retrospective of works on paper at the British Museum, Hambling will discuss her latest and continuing body of work, Edge, comprising a range of paintings and sculptures in which the condition of being 'on the edge' is the unifying characteristic. Her works address multiple subjects - cities, landscapes, human lives both real and imaginary. But all are concerned with a moment of transition, the point at which a known quantity unravels into something strange and new.
Doors open at 7pm for a bespoke cocktail courtesy of our founding partner, Ketel One Vodka.
Maggi Hambling (born 1945, Suffolk). Studied with Lett Haines and Cedric Morris, and then Ipswich, Camberwell and the Slade Schools of Art. In 1980 she was the First Artist in Residence at the National Gallery, London, and in 1995 she won the Jerwood Painting Prize (with Patrick Caulfield). In 1998 her sculpture A conversation with Oscar Wilde was unveiled at Adelaide Street, London, facing Charing Cross Station. In 2003 Scallop, a sculpture to celebrate Benjamin Britten was unveiled in Aldeburgh, Suffolk and in 2005 Hambling was awarded the Marsh Award for Excellence in Public Sculpture for Scallop. Museum exhibitions include Maggi Hambling, Serpentine Gallery, London, 1987, An Eye Through a Decade, Yale Center for British Art, Newhaven, Connecticut, 1991, A Matter of Life and Death, Yorkshire Sculpture Park, 1997, George Always, The Walker Art Gallery, Liverpool, 2009, Maggi Hambling - The Wave, the Fitzwilliam, Cambridge, 2010 War Requiem, Installation, SNAP 2013 purchased for Aldeburgh Music by the Monument Trust, Wall of Water, The Hermitage, St Petersburg, Russia, 2013, Walls of Water, National Gallery, London 2014, War Requiem & Aftermath, Somerset House, London 2015, Touch, British Museum 2016 / 17. Hambling's latest exhibition at Marlborough Fine Art, Edge, was on view from 1 March to 13 April 2017.
With thanks to The Fine Art Collective (TFAC) for their support of Art Series I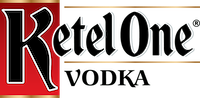 Tickets can be secured with a set donation and all proceeds go to the foundation in order for us to continue our support of those working in the creative industries. Our registered charity number is 1153464, head to the website for more information on our charitable works.
Please note that this event is being filmed for internal and commercial purposes, by attending this event you are accepting these terms
Organiser of Sarabande Art Series I, Maggi Hambling CBE in Conversation