Description
The aim of this group is to provide a place for those in Greater London affected by sarcoidosis to meet others, to share their experiences, to be a friendly face, and to learn from each other. Please buy a ticket (free or donation) so we know how many people to expect!
DIRECTIONS: You can find the Parent Education Centre on South Wharf Road. The entrance is on the left hand side if you are walking towards the Edgware Road, just past the main Queen Elizabeth Queen Mother Building. It is up a ramp in a small alleyway, see the photo below: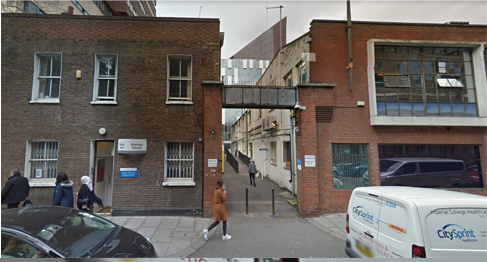 There is no attendance fee for any SarcoidosisUK Support Groups. However you are welcome to make a donation to help keep our support groups running.
Please get in touch with SarcoidosisUK if you have any questions: http://sarcoidosisuk.org/contactus/