Distance: 54 miles / 86 km Elevation: 4,238 ft / 1,284 m Ride Captain: Craig Wright Cafe Stop: Cintra's, Hathersage
About this event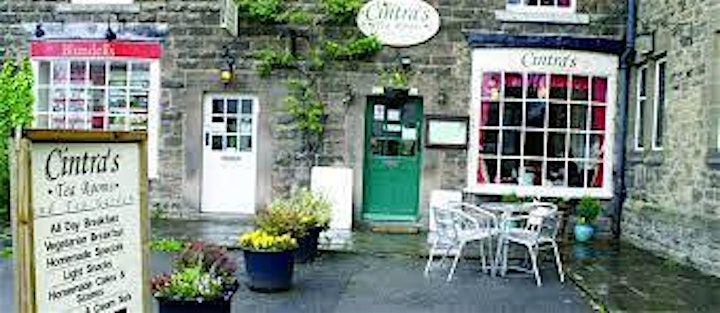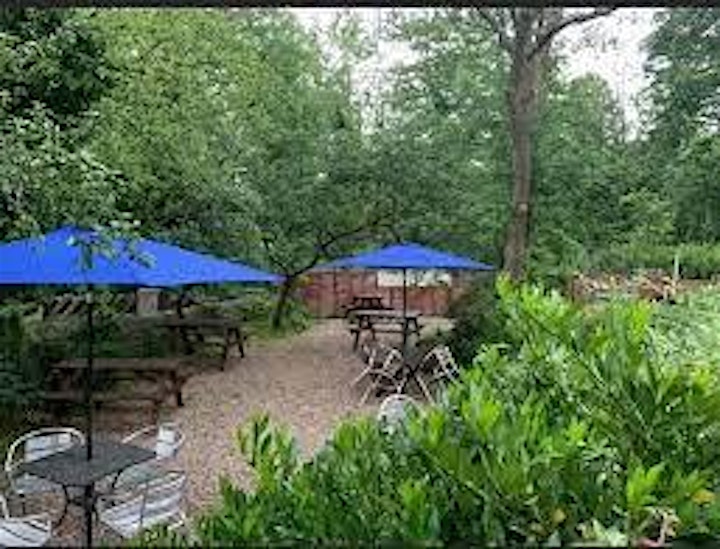 Ride Captain: Craig Wright
Leaving from Brookside Pharmacy at 8:30am.
Please read the section titled COVID-19.
That's Cintra-tainment !
The Amber Express goes Peak-y, with a little sojourn to a well-loved café from rides of yore.
As with any ride in this area, we have to somehow deal with the niggly issues of traversing across some parts of traffic-sozzled Sheffield. But, after we fix the punctures from the four-inch screws in our tyres and give intensive hug therapy to the victims of angry mirror-glancing honking drivers, we will move towards areas of bewildering calm and beauty.
These sights will also provide blessed distraction as you wait at the top of each gentle slope for the ride captain to lumber up in a state of distress and wheezingly join you. Red ride refugees will become cold. Very cold. Not a ride for those who think it's fun to ride well below their true level - and bully the innocent, sociable and bulky riders.
After some urban nonsense, we head towards Damflask and trundle up Blindside (a climb I managed to do on my first ever proper bike ride – and six stones heavier - so no excuses please) and then we get a chance at a very rapid descent down Snake Pass to the lights at Ladybower. Be careful as we approach the turn: Mr C nearly ended up as a sheep's enema after slamming his brakes on when a flock suddenly appeared here once. From nearly touching sheep to really touching cloth…
After the Yorkshire Bridge pub, we pop up to the left and up New Road – a glorious climb with amazing sweaty views. We then roll into Hathersage and Cintra's - a cafe with two permanent features: a warm welcome and a chilly back garden.
It's then back to base via the 'steady up' of Frogatt, through Hillsborough, Kelham Island and Attercliffe. Then it's minority drinks and nostalgic chatter (about days when riders actually finished rides) in the romantic crimson heat of the Shiver Shack's life-preserving lamp.
Check out this route on Strava: https://www.strava.com/routes/22468574
Total distance is 54 miles / 86 km with total elevation gain 4,238 ft / 1,284 metres.
The pace on this ride will be approx 14-16 mph.
The cafe stop is Cintra's, Hathersage
----
COVID-19
We expect all attendees to follow all guidance currently in place as set out by the government.
Ride Captains will choose a café stop that has outside seating and doesn't require booking. Then the choice to sit inside or not is yours.
If anyone in your household is displaying any COVID-19 symptoms, please do not attend a ride. You will be asked to leave immediately. 
----
What do you need?
Helmets are required and carry at least one spare inner tube plus a basic tool kit comprising a minimum of:
Multi-tool
Tyre levers
Chain tool (chain breaker)
One inner tube (preferably two)
Spanner (with multiple size holes, helps with brake/pedal situations)
Spoke key
Mini pump (or gas canisters and valve)
An emergency tenner (useful at the cafe stop if nothing else)
In the Winter months, riders should have full-length mudguards and preferably a mudguard flap - it helps to keep our kit clean!
Our no-drop policy applies to every club ride so there will usually be a tool for the job amongst us somewhere and hands-on deck to help out. However, it's still wise to carry a toolkit of your own in case you have to head back home alone for any reason. More information can be found on our site here: www.sitwell.cc/club-rides
----
Rules of the road
Everyone on a club ride needs to take responsibility for the safety of others as well as for themselves. In order to ensure our rides remain safe as well as good fun, we ask all our members to follow some basic rules and standards of cycling etiquette. If you're considering just doing part of this ride we would recommend you familiarise yourself with the area and/or bring a map of some kind. However, if you ask the Road Captain they will help as much as possible in directing you. Please let someone know if you leave the ride/group as we don't want to waste time searching for you if nothing is wrong. If you are struggling in any way don't suffer in silence, please let the Road Captain know so they can help if possible.
----
Disclaimer
This is an opportunity to meet up for a ride with others and socialise. Although someone will be determining the route you are ultimately responsible for your own actions.