Saturday Chill @ Big Town Restaurants - The Perfect Bottomless Drink Brunch Package. Check out our delicious menu (vegan options available)
About this event
Saturday Chill Brunch
- 2 hours time limit per booking -
Between 12pm - 5pm
Bottomless Drink & Two Courses (Starter/Main or Main /Dessert)
For infoCall 07903024066
STARTERS
Okra Balls (Ve) - Three Fried Okra & Yam balls with a green chilli jam
Big Town Suya Mix (starter size) - Chicken, beef and lamb suya - prepared the Big Town Way
Fried Jumbo Chicken Wings - Two Jumbo lemon pepper wings with a sauce of your choice - Jerk BBQ or BBQ
Grilled Corn on a Cob (V) - Two pieces of Buttered, grilled and lightly garnished corn on a cob
MAINS
Jumbo Shrimps (with Jollof or Vegetable Fried Rice) - Sauteed jumbo shrimps with your choice of our distinctive rice dishes. Served with salad and plantain
Quarter Rotisserie Grilled Chicken - Comes with our distinctly finished Jollof rice with a 'surf and turf' mixer of fried diced beef and prawns. Served with salad and plantain
Beef Ribs with Mac & Cheese - Slow cooked, cola glazed BBQ beef short ribs. Comes with our signature Mac & Cheese.....Yummy!!
Pounded Yam with Egusi (Stewed beef, fried fish or chicken) - Ground melon seeds cooked in palm oil and pumpkin leaves. Contains crayfish for extra flavour - A classic
Veggie box (Vegan) - Beans, plantain, fried yam and vegetable fried rice medley - Gloriously satisfying
DESSERT
Puff Puff with Flavoured Topping (Nutella, Caramel or Strawberry) - Home made, traditional puff puff with a topping of your choice (V)
Apple Crumble (Vanilla Ice Cream or Custard) - Warm apple filling covered with a Chin Chin Crumble. Vegan ice cream available (Ve)
Cookies and Ice Cream (Vanilla or Strawberry) - Chocolate chip cookies with vanilla or strawberry ice cream. Vegan ice cream available
BOTTOMLESS DRINKS
With your choice of:
W
Bottomless Chapman Rum Punch
OR
Bottomless Prosecco
OR
Bottomless Wine (red or white)
Allergens information
We handle shell fish, gluten and nuts in our kitchen.
This includes the following:
TIGER PRAWN contain SHELLFISH.
STEWS and FISH SAUCES Contain NUTS.
BBQ SAUCES contain SULPHUR DIOXIDE and CELERY.
SUYA BEEF & CHICKEN contains NUTS..
SOUPS contain SHELLFISH.
MAC & CHEESE - contains Cream which has MILK.
FRIED CHICKEN WINGS - Coating contains GLUTEN
BBQ BEEF RIBS – CELERY.
Ve - Vegan, V - Vegetarian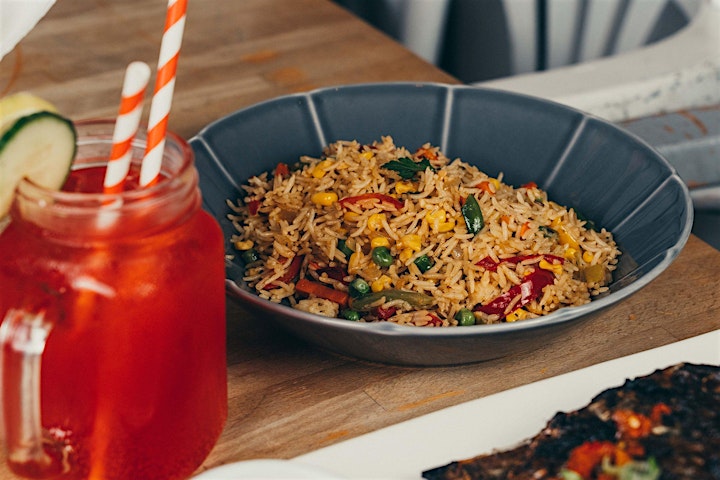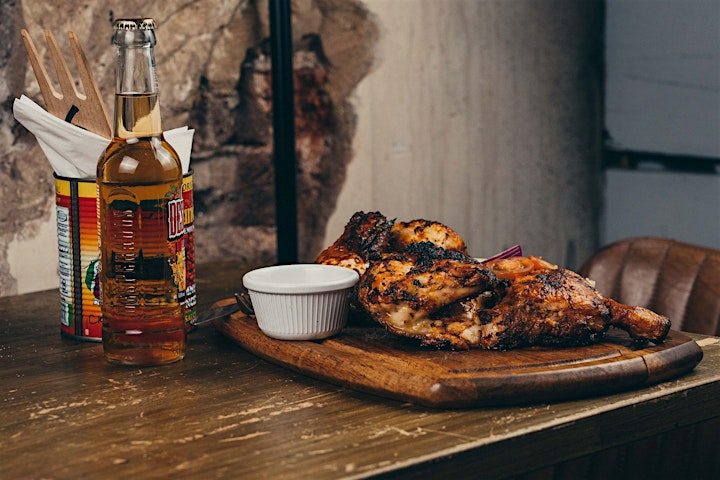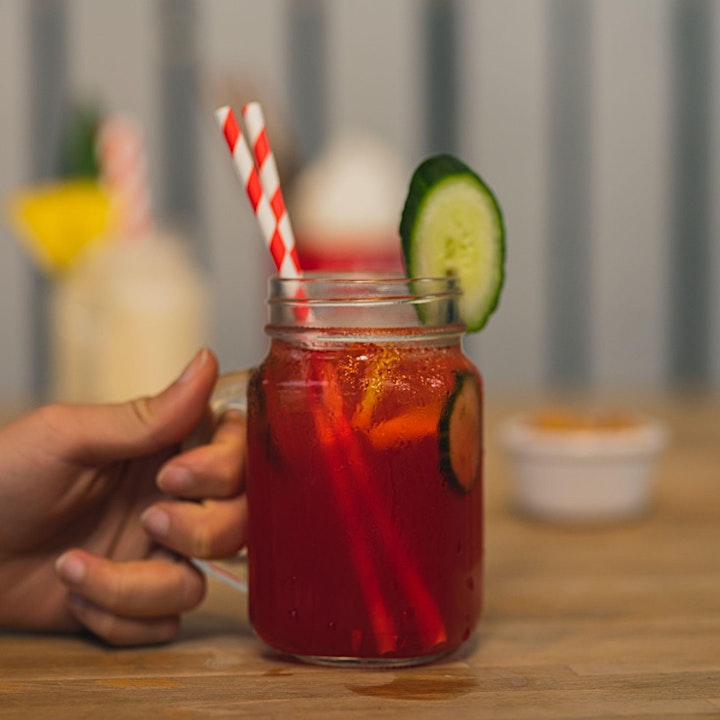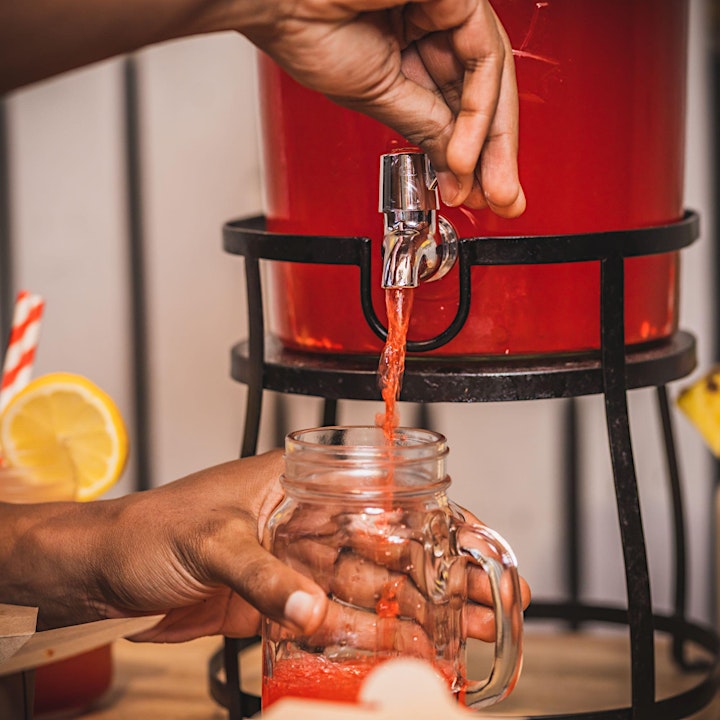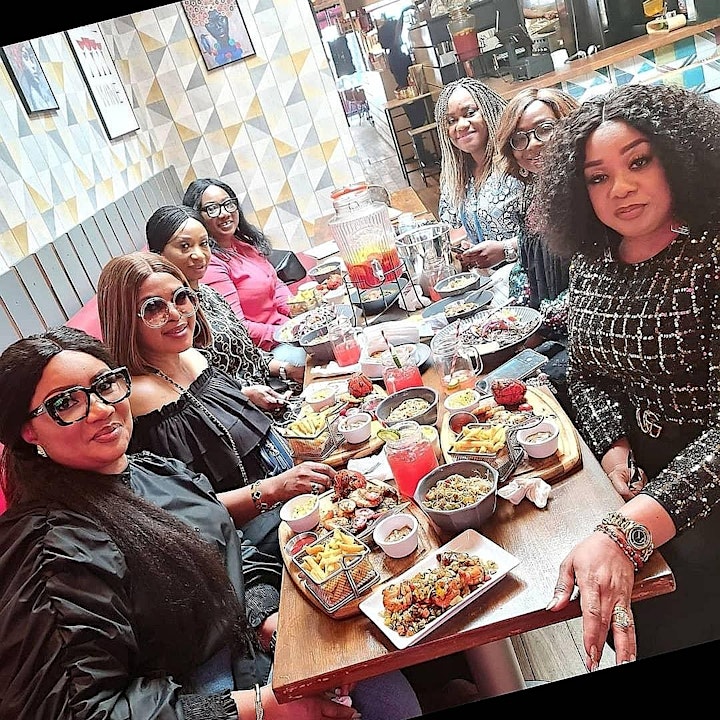 Organiser of Saturday Chill @ Big Town Restaurants - Bottomless Drink Brunch