Location
S60 4HY
Turner Lane
Whiston
S60 4HY
United Kingdom
Ride Captain: Carl Goodwin || Cafe Stop: The School Rooms, Low Bradfield
About this event
Leaving from Brookside Pharmacy at 9:00am.
PACE: 12-14mph (Over standard terrain)
DISTANCE: 35 miles / 56 km
ROUTE URL: Here
TERRAIN: HILLY
ELEVATION: 3,490 ft / 1,058 m
KOM POINTS: Oaks Rd (1 pt), Cote de Oughtibridge [Jawbone] (1 pt)
PROFILE: N/A
DESCRIPTION:
Saunter in the Strines:
The Strines! With their beautiful views and smooth traffic-free tarmac this area of Sheffield was cemented with cycling heritage when the Tour de France came to visit in 2014, soooooo why should the Red Rides have all the fun?
I won't lie, this Green will have some cheeky climbs but nothing a Sitwellian can't handle. We start with a simple warmup with a climb up to Treeton via Long Lane, then we're onto the nice new tarmac of Europa Link. As we pass The Arena you'll be able to glimpse the finish line of the 2014 TdF where Nibali took yellow.
Skirting round Sheffield and onto Hillsborough we'll do a safe little crossing of the Tram Tracks, a perilous task which anyone who wishes to ride in the peaks must undertake and soon we suddenly find ourselves in the beautiful greenery of the Strines. Here you'll notice three things - firstly you can always see a reservoir, you'll think there are loads of them but I can confirm there are only four. Secondly there are some really steep roads, don't worry though I've tried to find the gentlest climbs for you, and thirdly there are cyclists everywhere so please say hi !
Cruising our way clockwise round Damflask we'll peel off up Oaks Lane for our first climb of the day. Next it's a short descent into Low Bradfield where we'll stop for an early cafe stop at The School Rooms Café.
Now it's onto the business of the day! After a lite-breakfast we'll climb up behind Agden Reservoir to the highest point on today's ride from where we'll retrace the wheels of the 2014 TdF route! Enjoy as you tackle the final km of Cote de Bradfield (yes even the pros didn't do the whole thing) before the fast descent down into Worrall, or take your time because next up is Cote de Oughtibridge or as we locally call it Jawbone. With a cruel false peak only a third of the way into the climb this is your way out of the Strines and back to HQ.
Relax you've got almost 10km of uninterrupted downhill to where we pass under the M1 for the final challenge of the day! Now everyone has heard of Jenkin Road, but have you heard of West Hill? Trust me this is definitely one notch of a Rotherham Climb you want to get under your belt. Like Jenkin it comes out of nowhere so be ready with the low gears and accept that the next few minutes may hurt.
This ride is for those that fancy a taste of some hills but don't normally get them as you've grown accustomed to the flatlands around Retford. I can promise you it'll be a tough day but you'll certainly have bragging rights next time you're in the Sitwell!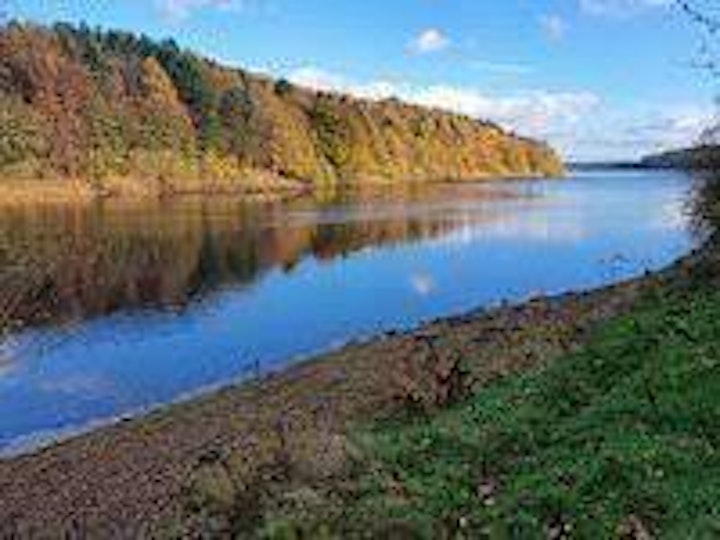 What do you need?
Helmets are required and carry at least one spare inner tube plus a basic tool kit comprising a minimum of:
Multi-tool
Tyre levers
Chain tool (chain breaker)
One inner tube (preferably two)
Spanner (with multiple size holes, helps with brake/pedal situations)
Spoke key
Mini pump (or gas canisters and valve)
An emergency tenner (useful at the cafe stop if nothing else)
In the Winter months, riders should have full-length mudguards and preferably a mudguard flap - it helps to keep our kit clean!
Our no-drop policy applies to every club ride so there will usually be a tool for the job amongst us somewhere and hands-on deck to help out. However, it's still wise to carry a toolkit of your own in case you have to head back home alone for any reason. More information can be found on our site here: www.sitwell.cc/club-rides
----
Rules of the road
Everyone on a club ride needs to take responsibility for the safety of others as well as for themselves. In order to ensure our rides remain safe as well as good fun, we ask all our members to follow some basic rules and standards of cycling etiquette. If you're considering just doing part of this ride we would recommend you familiarise yourself with the area and/or bring a map of some kind. However, if you ask the Road Captain they will help as much as possible in directing you. Please let someone know if you leave the ride/group as we don't want to waste time searching for you if nothing is wrong. If you are struggling in any way don't suffer in silence, please let the Road Captain know so they can help if possible.
----
CALLS & HAND SIGNALS
▪ "All on" – referring to the group has now reformed as one, and the pace can now return to 'standard' or a suitable pace (sometimes lower than standard if later in the ride).
▪ "Car back" – where a car is coming up the group from the rear.
▪ "Car front" – where a car is coming down the group from the front.
▪ "Inside" (often accompanied by pointing) – alerting to potholes, gully drain or general hazards kerbside of the two columns of riders, where action is required to avoid.
▪ "Knock it off" – referring to someone having been dropped from the group and the immediate need to slow the pace out of courtesy to bring them back.
▪ "Middle" (often accompanied by pointing) – alerting to potholes, speed humps or general hazards between the two columns of riders, where action is required to avoid.
▪ "Out" (often accompanied by left arm behind back) – meaning the group must avoid parked cars or a hazard by riding out into the road.
▪ "Outside" (often accompanied by pointing) – alerting to potholes, manhole covers or general hazards roadside of the two columns of riders, where action is required to avoid.
▪ "Single out" – indicating that the road is possibly not conducive to riding 2 abreast, the outside riders should move behind the rider to their left forming a single line.
▪ "Slowing" (often accompanied by raising right arm up and down) – meaning that the group should temporarily slow its pace, sometimes to allow lights to change, or cars to turn into a junction.
▪ "Stopping" (accompanied with an arm in the air) – simply that we're stopping.
----
COVID-19
We expect all attendees to follow all guidance currently in place as set out by the government.
Ride Captains will choose a café stop that has outside seating and doesn't require booking. Then the choice to sit inside or not is yours.
If anyone in your household is displaying any COVID-19 symptoms, please do not attend a ride. You will be asked to leave immediately.
----
Disclaimer
This is an opportunity to meet up for a ride with others and socialise. Although someone will be determining the route you are ultimately responsible for your own actions.