Ronnie Coleman Q & A interview in the Meet Your Heroes Theatre NEC Birmingham, Hall 9
About this event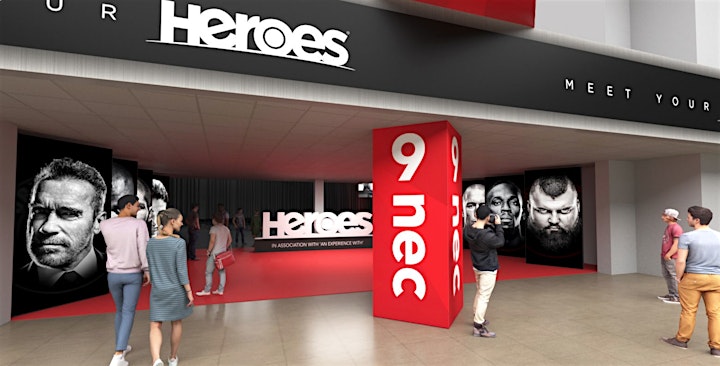 LEGENDARY bodybuilder Ronnie Coleman will take part in a Q&A at the Arnold Sports Festival UK in the 'Meet Your Heroes' Theatre on Saturday 2nd October.
The 8 x Mr.Olympia and 'Meet Your Heroes' guest will tell all in an EXCLUSIVE interview set to be hosted by ...
Expect to hear stories from the legend himself from his early days of being a police officer to his ascendancy into bodybuilding to winning the greatest title of all Mr.Olympia a record EIGHT times in a row!
What you can expect:
World class interview
Breathtaking production featuring Ronnie's finest moments
A chance to ask Ronnie a question
+ much more!
Tickets are on sale NOW!
Full pricing structure can be seen below.
====================================================================
TICKETS
PLATINUM - £20
GOLD £15
SILVER - £10
*Price difference is reflected on distance from the main stage
====================================================================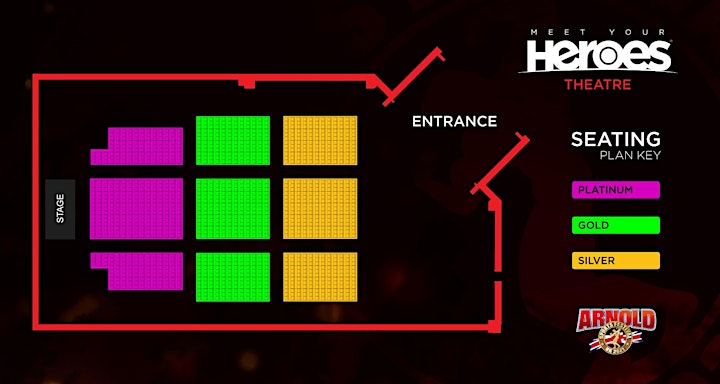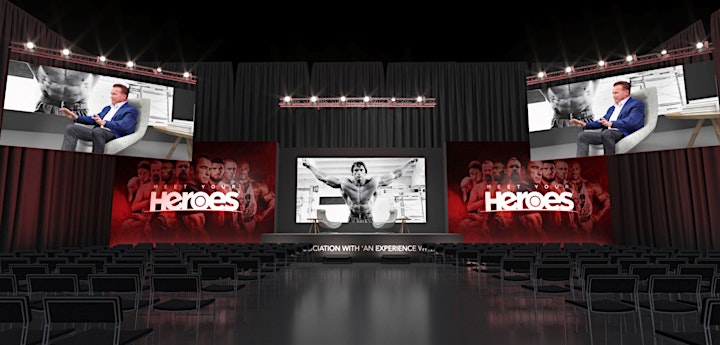 EVENT TIMINGS FOR ALL TICKETS ON SATURDAY 1ST OCTOBER 2021- HALL 9- NEC BIRMINGHAM
THEATRE OPENS- 14.45 PM
INTERVIEW START 15.15 PM
INTERVIEW FINISH- 16.15 PM
Above times are subject to change
------------------------------------------------------------------------------------------
REFUNDS
Our Policy is to only refund customers if the event is cancelled or rescheduled ONLY, see our terms and conditions for further information
COVID 19- Should the event be affected in any way from the Covid 19 pandemic then all customers will be entitled to a full refund or offered the chance to carry over to new rescheduled dates.
---------------------------------------------------------------------------------------------------
CHILDREN
It is not advised that children under the age of 10 attend this event
All children who attend will need to purchase a seat at the advertised cost with no exceptions
ACCESS SEATING
All wheelchair users will have access to an allocated wheelchair friendly platform, if you require to book this, please email us at info@arnoldsportsfestivaluk.com.
Organiser of *SATURDAY* Ronnie Coleman 'Meet Your Heroes' HALL 9- NEC BIRMINGHAM
Delivering the highest caliber & critically acclaimed 'An Experience With' events!
We have pushed boundaries to bring some of the most significant names in Sport, Music, and Film to the UK, with many more to follow.
We have worked with many A-list celebrities, including Robert De Niro, Sylvester Stallone, Arnold Schwarzenegger, Al Pacino, Jean Claude Van Damme, Mike Tyson and most recently Conor McGregor to name a few.
We are immensely looking forward to the next 12 months and beyond, so watch this space...