Description
*20 July SOLD OUT*
*Beach sauna journey or Yin yoga journey*

Join us on a restorative journey through the element of water. Here you can choose 2 types of tickets, Drop-in sauna journey 2-4.30pm or the Yin yoga journey 5-7.30pm.
.Or you can join our full event with additional yin yoga session and sound bath at our main page www.WaistDeep.Eventbrite.com or Airbnb Experience

https://abnb.me/RtBRCv1glY
We start with a sauna on the beach journey with whisking and tips in refreshing and restoring the body with a cold shower or a sea dip. Includes refreshments and a salt scrub. Plenty of sunbathing time in our private area.

Starts 2pm ends 4.30pm - July Sat 20, Sun 28 and August Sat 24 or 31.
2pm Meet at Yellowave
2.30pm sauna @BeachBox Sauna (next door to Yellowave) sauna journey with whisking, cold showers and dips in the ocean, sunbathing, refreshments, salt scrubs and optional water meditation with Paola (2 hours)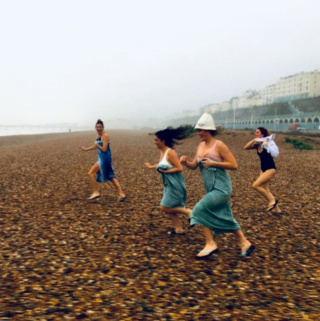 4.30pm prepare to leave the venue, continue at the beach or join us for the full event (additional £30) when move next door for Yin yoga @Yellowave beach studio (restorative and meditative style) until 7.30pm. Which includes mini sound bath.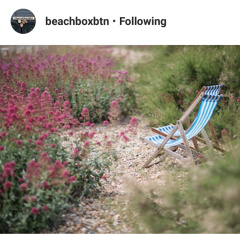 Good to know
Sauna - we recomend you have a hearty breakfast as early as you can to take full benefit of the sauna effects in the body. Drink at least 2 liters of water before noon. Also avoid any type of sugar, caffeine and alcohol 1-2 days before. This is to maximise your hydration. Please bring 2 towels or a towel and a sarong, your own bottle as we will refill it through out the day. Preganant, or low blood pressure? No worries, you can still enjoy an alternative mini sauna with body scrub and plenty of chilling time in our private sunbathing area @Beachboxsauna for 2 hours.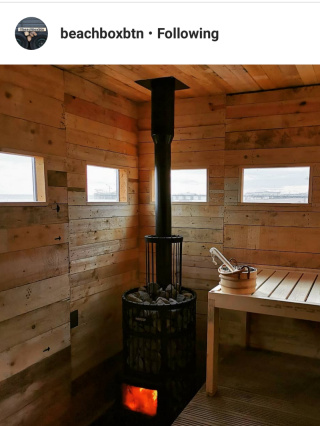 1/2 Day retreat - pack light, a sarong or towel, sunscreen, hat and a scarf as it sometimes gets windy.
Facilitators
Paola, retreat leader - promoting wellbeing since 2013, Paola's fun open level yoga classes offer strengthening & restorative flows. Also passioante about the health benefits of being in open water she has explored fjords, rivers, waterfalls and many seas. She is certified in Yin, Hatha and Hot Yoga, Meditation, Anatomy and Meridian tracing.

Beachbox Sauna, is an unique venue set up on the beach providing wood fired sauna, refreshments, showers and sitting area. Its lead facilitator is trainned with Eastern European masters in the old tradition of restoring the body's through Whisking (moving the sauna's hot air with a bouquet of herbs and specially selected leaves). Body scrubs optional on the day (payment directly to venue).
Yellowave is a beach club with beach volleyball, kids playground area, cafe and the studio where we will practice yoga looking out into the ocean.
Questions?
WhatsApp 07894460899
Instagram.com/waistdeep_UK
paola@cityyogi.co.uk
Guest Wellbeing Professionals

Gemma Durban, is specialised in Chakra and Reiki energy work, once a professional Psychologist for children, she found her bliss with Energy Healing. She attended a 3 year programme on Barbara Brennan method and continued learning other healing modalities afterwards. Gemma will be able to offer tips on crystals, meditation and in creating your own healing programme using different techniques such as Zhineng Qigong to help balance our bodies and bio-energy.