About this Event
The show is built from rescued 70s and 80s organs that have been turned inside out, their internal spinning speakers removed for us to see as well as hear.
It's a hypnotic, dynamic and magical world that gently leads audiences to a place where the mundane becomes beautiful and surprising, full of new possibilities and meaning.
The Scottish Music Centre are delighted to be hosting the first ever public performance of 'SAVED', and you are invited to join us for the premiere!
After the show Graeme will lift the bonnet to reveal the wiring, the makings and the science behind his beloved sound objects. There will also be an opportunity for questions and a feedback session over a glass of wine and finger food.
Entry is by Donation
Suggested minimum donation: £2.50
Running Time: Approx. 55 minutes
Find out more about 'SAVED' here.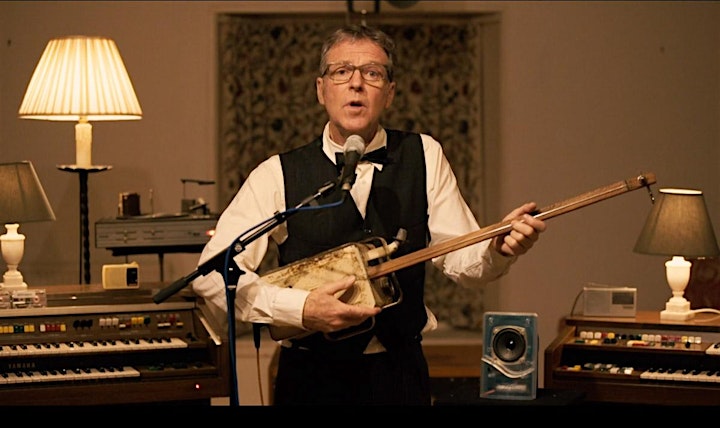 Graeme Leak studied piano, percussion and composition in Sydney and New York. In his early career he commissioned and performed many new scores both as a soloist and in various new music ensembles. Since the 90s he has been making his own performances and instruments. He moved to Scotland in 2018.
Career highlights include performing as a soloist for Olivier Messiaen in 1988 at the Sydney Opera House; building a musical fence in outback Australia in 2003 that has become a tourist attraction; and performing for ten years with the Spaghetti Western Orchestra.
Find out more about Graeme's work here.