Event Information
Refund policy
Refunds up to 7 days before event
Eventbrite's fee is nonrefundable.
Join us for an exciting online business breakfast webinar to discuss the future of sustainable farming!
About this event
We have organised the best solution to facilitate successful networking seminar events online, including our valuable Q&A, 60 second pitches and networking opportunities. Attendees will continue to be able to engage with other delegates in a similar way to our physical events, but using an exciting new online tool! Details will be given once you have purchased your ticket. The system used will be fully accessible for anyone with a good internet connection. A headset is recommended but not essential.
Sustainable agriculture means meeting society's food and textile present needs, without compromising the ability of future generations to meet their needs. To celebrate this unique and passionate sector, The Future Economy Network welcome Network member Michelmores as sponsor for this event!
Topics covered include carbon reduction goals, soil quality and climate risks within the industry; alongside the opportunities available for the future of farming.
We will invite Wilding Cider, Cotswolds Area of Outstanding Natural Beauty and network members Michelmores and Soil Association to speak at this event.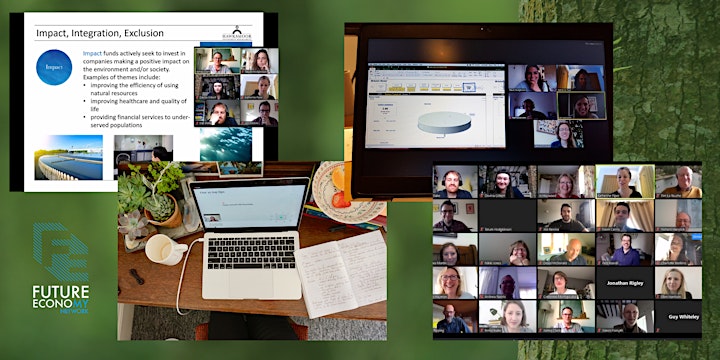 Rachel O'Connor, Senior Associate at Michelmores, will consider how the agriculture industry and policy makers are tackling issues of sustainability including an overview of: the Agriculture Bill; the Environment Bill; Natural Capital; and the Circular Economy.
Cate Le Grice Mack, Board Member, Cotswolds Area of Outstanding Natural Beauty (AONB)
Farming is one of the few remaining "primary" industries in the UK. The rising cost of land, the fall in prices off-farm, and the pressure to meet complex machinery costs in order to increase production at the same time as reducing labour costs, have resulted in high levels of mechanisation.
Modern mechanical and chemical solutions have been developed to tackle everything from soil compaction to crop diseases. However this approach brings its own disbenefits to the long term health of our essential ecosystems.
Jerry Alford, Arable and Soils Advisor at Soil Association, will talk about "Agroecological farming systems as a means of reducing inputs and increasing sustainability".
Sam Leach, Co-Founder, Wilding Cider
Sam will be talking about regenerative agriculture and small scale mixed farming. In particular considering how de-commodified food, and value added production on the farm can make small operations viable, create jobs and bring additional opportunities to integrate farming systems.
Agenda
07:30 – 07:45 - Registration
07:45 - 08:00 - Facilitated Networking
08:00 - 08:10 - Introduction from The Future Economy Network
08:10 - 08:25 – Rachel O'Connor, Michelmores
08:25 - 08:35 - Mini Q&A for Rachel
08:35 – 08:50 – Cate Le Grice Mack, Cotswolds Area of Outstanding Natural Beauty
08:50 - 09:00 - Mini Q&A for Cate
09:00 - 09:15 – Jerry Alford, Soil Association
09:15 - 09:25 - Mini Q&A for Jerry
09:25 - 09:40 - Sam Leach, Wilding Cider
09:40 - 09:50 - Mini Q&A for Sam
09:50 - 10:00 - Group Q&A
10:00 - 10:05 - 60 Second Pitches
10:05 - 10:10 - Close
10:10 - 10:30 – Facilitated Networking
Meet Our Speakers!
Rachel O'Connor, Senior Associate, Michelmores
As well as acting for clients in complex and high-value cases on the traditional agriculture front, Rachel spearheads the Firm's Sustainable Agriculture practice which considers emerging technologies and practices which are tackling the most pressing issues facing the agriculture sector for generations: climate change and biodiversity loss.
Rachel has developed an expertise in the law relating to insects as an alternative protein source in animal feed and as part of the circular economy. Rachel is also a lecturer at Cardiff University on Environmental Law including waste management and nature conservation.
In December 2019, Rachel hosted Michelmores' first Sustainable Agriculture Conference in Bristol, featuring some of the most cutting-edge and innovative players in the field. The conference addressed key themes including: natural capital, biodiversity, climate change and how agricultural technology is revolutionising the way we farm.
Rachel sits on the organising panel for the UK's annual Insects as Food and Feed Conference, in association with the Royal Entomological Society and ADAS. Ahead of the last IAFF conference in April 2019, Rachel appeared on BBC Radio 4's Farming Today and on You & Yours after the event, sharing her expertise on the topic.
Cate Le Grice Mack, Board Member, Cotswolds AONB
Following a degree in geography and economics at Cambridge, and a few years teaching in secondary schools, Cate farmed for 30 years on a 120Ha acre mixed livestock and cereals farm in Somerset. Analysis of the soils, micro climates geology resulted in a very different way of farming. The farm has provided the basis for a biodiversity model developed by Bristol university biology department showing the interactions between natural biodiversity and highlighting the fragility if we get farming systems wrong.
Jerry Alford, Arable and Soils Advisor, Soil Association
Jerry farmed in Devon until 2016 on a family farm. Originally a Dairy farm, they changed to a Beef, Sheep and Arable farm before eventually converting to Organic. Since 2017 Jerry has been a Farming Advisor at the Soil Association advising farmers on routes to a less input driven system including organic conversion and advise estates on soil health monitoring and soil management practices. Jerry is also involved in Innovative Farmers projects looking at antibiotic reduction, soya free pig and poultry diets and biochar as a feed supplement.
Sam Leach, Co-Founder, Wilding Cider
Sam Leach was formerly chef and co-owner of acclaimed Bristol restaurant Birch, cooking farm to table food and growing 75% of the fresh produce in their own market garden. In the summer of 2018 he made the transition to full time farming and cider making. He now makes fine cider and is starting a new market garden with his wife Beccy, growing traditional cider apples in their own orchard and on others which they manage organically. They are trying to apply regenerative agriculture principles to traditional cider making and small scale vegetable growing. Sam is also on the board of directors of Bristol Food Producers.
This event is kindly sponsored by Michelmores.
As a leading law firm, Michelmores works with individuals, entrepreneurs, family and privately owned businesses across a variety of sectors in the UK and internationally. Senior Associate Rachel O'Connor, speaking at this event, specialises in Sustainable Agriculture and Technology and has been developing a highly successful practice based on the future role insects will play in farming as a sustainable protein source. Named in The Lawyer's Hot 100 list for 2020, Rachel is one of the very few legal professionals advising in the area of insect protein and currently sits on the organising panel for the UK's annual Insects as Food and Feed Conference, in association with the Royal Entomological Society.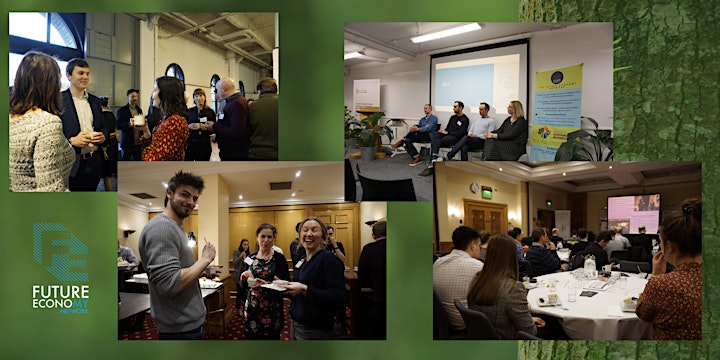 If you would like to join the Network please get in touch via: info@TheFutureEconomyGroup.co.uk
Follow us on Facebook, Twitter & Instagram
Sign up to our newsletter HERE
We will share your Name, Job Title & Company with the other delegates & speakers to this event only.
If you don't want this information to be shared please let us know when you have purchased your ticket.
We take photos at our events for marketing purposes, if you don't want your picture taken please let us know.
We have included a mandatory carbon-offsetting fee of £1 to all our tickets: this is part of our commitment to be carbon-neutral in our operations.
#wegrowthhub #business #seminar #carbon #sustainable #sme #farming #sustainablefarming #sustainableagriculture #agriculture #soil #saveoursoil #climate #growing
Date and time
Location
Refund policy
Refunds up to 7 days before event
Eventbrite's fee is nonrefundable.
Organiser of Saving Our Soil: Farming For Good (Interactive Webinar)