An open discussion about the adventures in festival performing...
About this event
The performance of "Paul's Ball" has had to be postponed, but actor, Paul Broesmith has put together an opportunity to share some stories and knowledge...
An open discussion about the adventures in festival performing, including the planning, the glory and the potential mistakes, you can make along the way.
The session hops through The Lost Boys festival history culminating in the planning and producing of Paul's Ball, their latest festival offering a one man show that comes with it's own unique challenges.
Featuring Paul Broesmith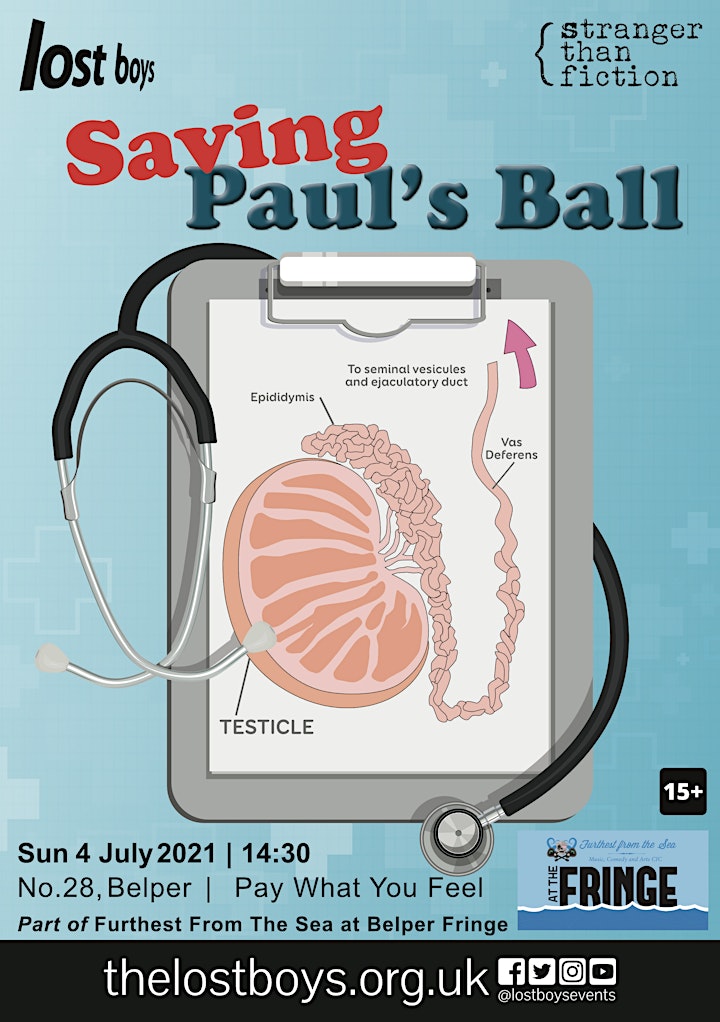 Organiser of Saving Paul's Ball
Furthest From The Sea engage people in creative activity and artistic experiences which are new and exciting and challenging. We provide participation opportunities which are accessible and inclusive and enriching. We encourage and support development of artists at all stages of their creative journey. We celebrate creativity and showcase talent. We employ the arts to transform and unite communities.
Our events vary range from individual one-off small scale shows, to festivals - of all sorts! We have a range of Fringe Festivals that we are working with, developing relationships and artistic talent, in Derbyshire and beyond. We have events of our own, and in partnership with other organisations. We love the creative arts scene that we're part of, and hope you'll join us at an event or two to see what it's all about.