This webinar is designed specifically for teachers who are interested in Savings & Investments.
About this event
You have worked hard for your savings, so make your savings work hard for you. Whether you're saving for a rainy day or looking to secure your family's financial future, there are a range of investment and savings options that could help you to meet your goals.
Throughout our webinar, you will hear lots of useful information including:
• The various types of savings and investments available on the market
• How to make your money work hard for you
• Making the most of your allowances
• Managing and understanding the various levels of risk
Our webinars are free to attend. After the webinar, you will also be able to request more in-depth individual advice by requesting a no-obligation financial well-being review with a local Wesleyan Financial Services Consultant. We are able to offer this service remotely via webcam or telephone, at a time and date that suit you.
Can't make it?
To find out about other available webinars, or to arrange a no-obligation financial well-being review, please click here and fill out our enquiry form.
-
* Please note that Eventbrite is a third-party service that is not owned or managed in any way by Wesleyan Assurance Society. Eventbrite is a US-based company, meaning that any data shared may not be stored in the UK. Please click here to review Eventbrite's terms and conditions and click here to view the privacy policy before submitting any information as we do not accept any responsibility or liability for their policies.
Advice is provided by Wesleyan Financial Services Ltd. 'WESLEYAN' is a trading name of the Wesleyan Group of companies. Wesleyan Financial Services Ltd (Registered in England and Wales No. 1651212) is authorised and regulated by the Financial Conduct Authority and is wholly owned by Wesleyan Assurance Society. Wesleyan Assurance Society is authorised by the Prudential Regulation Authority and regulated by the Financial Conduct Authority and the Prudential Regulation Authority. Incorporated in England and Wales by Private Act of Parliament (No. ZC145), registered company number ZC000145. Registered Office: Colmore Circus, Birmingham B4 6AR.  Telephone calls may be recorded for monitoring and training purposes.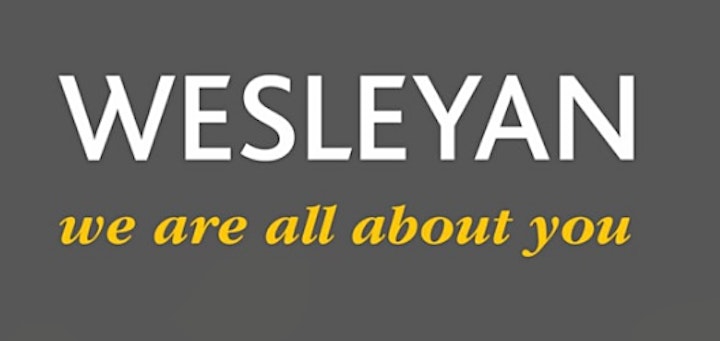 Organiser of Savings and Investments Webinar for School Staff (Midlands)
Wesleyan provides specialist financial advice to doctors, dentists, teachers and lawyers.

As a mutual we have no shareholders, so we can focus on what's right for our customers - not just for today but for the long term. This long-term view means that we can invest in growing our business to meet customers' needs and to benefit our members.