Description
The Centre for Law, Crime & Justice together with the Law Clinic, Strathclyde Law School
and in association with Bang Bang Teo
Present:
Say I'm Innocent!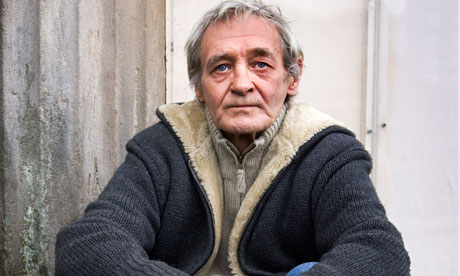 Why do wrongful convictions occour? What should be done? What shoud be done for those wrongfully convicted?
A screening of the compelling documentary film, Fallout, will be followed by a panel-led discussion about the issues arising from Miscarriages of Justice. For example:
How can and should the innocence of exonerees be best communicated?
How can and should exonerees be supported to rebuild their lives?
Are changes needed to strengthen the system of review of possible miscarriages of justice?
Join us for what will be an unforgettable and powerful evening.
Put your points and questions to the panel members who will include:


In the Chair: Lucy Adams (BBC Scotland Correspondent)
Paddy Hill, Exoneree (Birmingham 6)
Robert Brown, Exoneree
Mark Mc Loughlin, Producer/Director of Fallout
Dr Rhonda Wheate, Centre for Law, Crime & Justice and The Law Clinic, Strathclyde Law School.
Paul McLaughlin, MoJo
Sheriff Gerry Sinclair, Chief Executive, Scottish Criminal Cases Review Commission
Gerry Considine, Solicitor-Advocate, Fitzpatrick & Co
Prof Cyrus Tata, Centre for Law, Crime & Justice, Strathclyde Law School
The screening of 'Fallout' includes footage from the memorable 'Guilt of Innocence' event held at Strathclyde University last year.


The film follows tells the stories of four prominent exonerees : their wrongful convictions, the struggle to clear their names, and to rebuild their lives. They are:
Sunny Jacobs: Sentenced to Death, 17 years
Peter Pringle: Sentenced to Death, 15 years
Paddy Hill: Imprisoned, 16 years
Robert Brown: Imprisoned, 25 years
All welcome. The event is free of charge but booking is essential.
2.5 Hours CPD for most professions