Description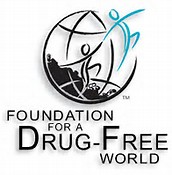 "Say No to Drugs – Say Yes to Life"
Join us for the Foundation for a Drug Free World Open House to look at the issues caused by drug and alcohol use. Find out what others are doing around London to help their local communities deal with the drug problem.
Today drugs are one of the most destructive forces in our environment. Look around you and it's obvious to see the effect they have on young people at school, college and University, how drugs and alcohol contribute to violence – at home and at work, car accidents and other accidents in everyday life not to mention the 80% of crime which is in some way connected to drugs.
If people are going to be successful in life and achieve their goals drugs can not be a part of it. This event is about how living life overcomes the problem of drugs.
Learn tools anyone can use to educate others about the subject of drugs and alcohol.
Come and join us:
Wednesday 5th April 2017
6.30pm for 7pm start – drinks and refreshments
Hosted by the Church of Scientology of London
Church of Scientology of London
146 Queen Victoria Street
London
EC4V 4BY
Email: mpinchin@scientology.org.uk
Email: traceyscoleman@gmail.com
0207 2462718