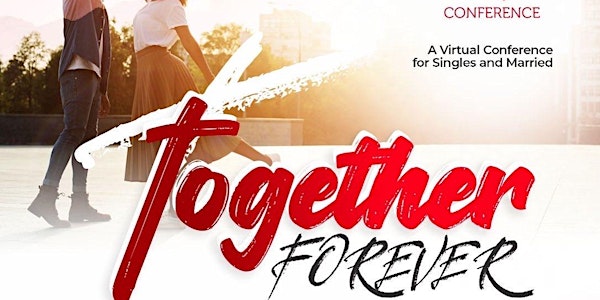 Saying I Do Conference 2022
Married ? Single? Want to learn how to have a marriage that will last forever? Want to hear stories of others who are forging on strongly?
About this event
With the alarming rate of divorce, domestic violence, infidelity and more, Do you ever wonder how far your marriage will go? Do you wonder if marriage is worth it at all?
Are you in a marriage that feels great but know you need grace and every wisdom for a forever love-filled marriage?
Are you just getting by and staying together is just
Are completely tired of the whole marriage thing yet desire a life-long love?
If your answer is yes to any of the above questions then the #SayingIDoConference2022 is for you. It is with great joy that I invite you to this special edition.
This year, the Lord is calling us to rededicate ourselves to His original intention for marriage, to forever friendships and partnerships!
He is calling you and I to honour Him with our marriages and to let Him help you avoid the nerve-wrecking, traumatic experience that comes with a broken union.
He says your marriage can truly be a tool for me and a gift to you for life!
All of us @happyeverafterhub cannot wait to have you at the conference this year and all you need do is register now because only those who register will get access and it will not be accessible after the conference ends!
It's free to attend live on Saturday, June 4th 2022. Link to register 👇🏾
Bit.ly/SIDC2022
Tell a friend too!!!
#togetherforever
#sayingidoconference
#SayingIDoConference2022
#SayingIDo2022
#sayingido
#SIDC2022
#ReduceDivorceRate
#ReduceDomesticViolence
#BuildJoyfulHomes
#SaveFutureMarriages