Description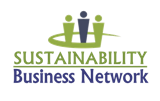 Join us for first Briefing of The Sustainability Business Network in Sharja.

Sustainability, Clean Energy, Environmental products and services are in demand as the Emirates have instituted Green Strategies and Goals are constantly increasingly. The Expo 2020, Abu Dhabi's 2030 vision, SEWA & FEWA Energy & Water Saving Programs, the Dubai's Partnership for Green Economy, Dubai Municipality Green Building Standards, Abu Dhabi Estidama Pearl Rating System, Masdar, IRENA Initiatives in the UAE.

SBN brings together UAE and global expert speakers to share knowledge from their own experience on various green topics of interest for 2016| Plenty of networking breaks| Panel Discussion with Q & A following presentations.

The goal of the Sustainability Business Network (SBN) is to help Green Business across all Emirates and all Sustainability areas.

Topics and Presentations: • Solar PV for Business • Sustainability in UAE overview • Corporate Responsibility & CSR in the UAE • Energy Saving Retrofits • Water Saving for business • Waste Reduction and Recycling • Green Transport solutions • NGO Perspective.


Who should attend this event? If you are in one of the following professions, this is a great opportunity to learn and network with your peers: Managing Director | Finance Manager | Operations Manager | Technical Manager | QHSE Manager | Facility Manager | Factory Manager| Office & Administration Manager| Property Manager | Chief Engineer | Building Manager | Green Supplier | Green Consultant | Solar PV Provider | Water Saving Specialist.