Description
Price includes 19% VAT / Mwst.
This one-day course is aimed at developers who want to learn Scala the practical way. We will not only cover the most essential features of the Scala language and its standard library, but also make a stab at tooling and testing. Most of the contents will be presented by use of live coding and live demos. Attendees will have many chances to get their hands dirty during the numerous exercises.
STUDENT PREREQUISITES
Proficiency in programming with Java or a similar languages Solid knowledge of development tooling, e.g. terminal, IDE
COURSE LEVEL
Beginner
COURSE DURATION
1 full day (Two 3 hour sessions with a break for lunch)
------------------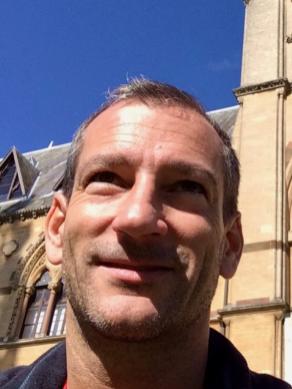 Heiko Seeberger internationally renowned expert on Scala and Akka. He has more than 20 years of experience in consulting and software development.
------------------
Endoctus Academy will provide the space, food, drinks & fun. We strongly believe in open source and support open source software communities. You can strongly support this and buy a Supporter Open Source Software Ticket. Then your ticket money will be donated directly in a open source software community project chosen by the teacher.
When you have any questions, please contact us academy@endoctus.com
Visit us: www.endoctus.com | Twitter: @endoctus | Facebook: /endoctus academy | Meet us: Codeathletics
------------------
CODE OF CONDUCT
This event is open to anyone.We believe in diversity. We want people from every culture and country to enjoy our academy, regardless of religious beliefs, physical appearance or sexual orientation. We will do our best to support you regardless of your spoken language or needs, and provide a platform for everyone to learn in harmony.

We believe in gender equality. We will make a special effort to ensure our teaching staff are represented by all genders.

We strongly believe that Endoctus Academy should provide a platform for everyone, without exception, to express themselves on technical topics. Everyone's opinion matters, and everybody is welcome to share their ideas. This is why we put such a strong emphasis on the conversational elements of our workshops. That said, we encourage constructive discussion and we kindly ask attendees to leave any inflated egos at home.

To summarise, Endoctus Academy is dedicated to providing a harassment-free experience for everyone, regardless of gender, gender identity and expression, sexual orientation, disability, physical appearance, body size, race, or religion (or lack thereof). We do not tolerate harassment of participants in any form.

Participants violating these rules may be asked to leave the academy without a refund at the sole discretion of the workshop organisers.