Scale-Up your Technology Business in Partnership with Marks & Clerk

Monday, 24 October 2016 from 09:00 to 12:30 (BST)
Event Details
GetSet for Growth has partnered with IP, patents and contracts experts, Marks & Clerk, to bring you an intensive, commitment-free event filled with advice.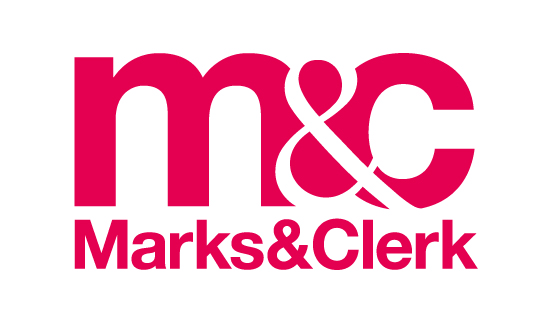 The half-day event will include seminars on: 
---
Marketing - to Whom? How? When? 
Hear from one of GetSet's marketing experts on developing and executing an effective marketing strategy to help meet your goals. 
---
How to Finance your Next Stage 
Get an insight from one of GetSet's resident finance experts into the pros and cons of your different funding options. 
---
Patents, Trademarks and Contracts - The Essential Guide 
Experts at Marks & Clerk will inform you about the legal steps you should take to safeguard your ideas and your business. 
---
If you would require special assistance in the event of an emergency for any reason, please let us know so we can make any necessary arrangements by calling us on 0800 917 9326 or emailing hannah.day@getsetforgrowth.com.
---
Our events are fully funded and open to all local businesses, however you will need to complete our registration and enrolment forms in order to participate. Visit our website to complete this online before attending or alternatively, please turn up to your chosen event 15 minutes early to finalise in person.
---
Speaker Profiles
Simon Portman, Managing Associate - Marks & Clerk
Simon specialises as a commercial contract lawyer for technology companies. He works for clients in the electronics, bioscience,  defence, software and nanotech industries, advising companies ranging from small start-ups to big multinationals as well as individuals, public bodies and charities.
 
He advises on a wide range of contracts, including licenses, R&D collaborations, manufacturing agreements and procurement documentation. On the regulatory front he has advised on compliance with clinical trials legislation and novel food applications, as well as freedom of information and data protection issues.
 
Simon has co-written two business textbooks, Commercial Issues for Life Science Companiesand Intellectual Property: the Lifeblood of your Company and has contributed articles to numerous publications, including the Financial Times, Patent World and Managing Intellectual Property. He regularly gives seminars and workshops at pharmaceutical conferences in the UK and internationally. He was also part of a UK IPO steering group putting together policies and contracts suitable for R&D collaborations in China.
 
Prior to joining Marks & Clerk Solicitors in March 2009 Simon trained at a London law firm (where his training included secondment to the petrochemical industry) and subsequently worked at one of Cambridge's leading commercial practices. Simon spearheads the Cambridge branch of Marks & Clerk Solicitors. He is a member of the industry groups One Nucleus and Cambridge Network.
Gareth Williams, Partner - Marks & Clerk
Gareth specialises in biotechnology-related patent work, with particular expertise in genomics and peptides. For his doctorate he conducted research into human molecular biology and genetics, which was funded as part of the Human Genome project. His patent practice includes inventions relating to therapeutic antibodies and proteins, stem cells, pharmaceutical formulations, genetically modified organisms, diagnostic and screening methods, and research tools.

As well as filing and prosecution of patent applications worldwide, Gareth has extensive experience of attending hearings at the European Patent Office. His practice also involves advising on patent term extension, infringement matters and general intellectual property strategy.

He provides freedom to operate and other due diligence reports on complex IP portfolios for clients considering investing in or acquiring IP assets.

Gareth is a frequent speaker at conferences, and has published many articles on aspects of biotechnology patenting practice, as well as authoring and editing Marks & Clerk's annual Life Sciences Reports. He is listed in the LMG Life Sciences Guide 2014 as a 'Life Sciences Star' and described as "easy to work with and capable of producing good reports concerning patent diligence and transactions."
Andrew Hatcher, Senior Business Finance Advisor - GetSet for Growth
As a Senior Business Finance Advisor for GetSet, Andrew brings with him many years of experience working in the financial services, media and technology sectors.
Having been involved in Venture Investing as part of the Greenhouse Fun, he has also started up, run and sold a number of businesses in the UK and US. He has experience in all areas of finance from simple business management through to crowdfunding and ultimately to acquisition and divestment.
Andrew is an avid cyclist and Brighton and Hove Albion fan, and is delighted to be joining the experienced team of professionals at GetSet for Growth East of England. He is looking forward to working with SMEs across the region to help them optimise their financial situations and implement sound business planning principles to achieve their growth potential.
Claire Hogan, Senior Marketing Advisor - GetSet for Growth
Claire joins the GetSet East of England team with 27 years of experience in corporate communications, specialising in helping clients communicate in the most effective way to deliver outstanding results. This includes a range of services from strategic workshops to creative campaigns, ensuring there is a clarity in both the writing and the visual presentation of client's propositions, so that that messaging is heard above the white noise of today's global platforms.
Working globally as a senior consultant she also has experience providing a niche service in Bid Marketing, with a range of subtle elements to ensure clients win both the customer's hearts and minds. Having owned her own agency in Dubai she also understands the challenges of running a business and the many hats you need to wear to create a successful business.
When & Where

62-68 Hills Road

CB2 1LA Cambridge
United Kingdom


Monday, 24 October 2016 from 09:00 to 12:30 (BST)
Add to my calendar
Organiser
GetSet for Growth is a specialist service supporting businesses with the potential and ambition to grow, thanks to funding from the Regional Growth Fund.
GetSet focuses on helping businesses overcome the two biggest barriers to growth – generating sufficient profitable customers and accessing finance.
Whatever the size of your business, if you need a more effective business and marketing strategy, want to understand what source of finance is best for your growth and how to access it, or need support becoming investment read, our team of business, finance and marketing experts can help.
Our range of highly rated workshops, masterclasses and 1:1 support will increase your knowledge and skills, and give you the clarity, focus and confidence to achieve your growth potential. Over 1,000 businesses around the country have already benefitted from our support and accessed almost £3 million of growth finance.
The GetSet approach is founded on a wealth of private sector experience and expertise, which has been obtained through our delivery partner, Versio's, impressive business, sales and marketing services. As part of the YTKO Group, Versio offers business development, sales and marketing strategy creation and implementation to SMEs looking to grow their market share, revenues and profitability.