Description
What are the pitfalls facing growing startups?
Why is preparation for Seed funding so different from Series A?
What are the key issues that Founders and the Executive Team need to address?
Join us as our expert panel discuss the whats and hows of growing a startup from Seed, through Series A to Series B.
We'll be getting insight from the points of view of CEOs, Heads of Talent, Legal Experts, Product and Technology, and answering questions around topics such as the legal challenges to fast growth, how to structure a team for investor interest, what to do as roles within the business become more formalised, and managing the growth of individuals as the business grows.
Our expert panel: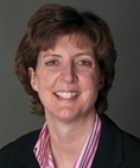 Marian Bloodworth, Employment Partner at Kemp Little
'Creating the legal business infrastructure for growth'
Marian Bloodworth is a partner in the Employment team at Kemp Little, the boutique technology law firm. Kemp Little helps businesses and managers maximise the benefits of HR tech and social media tools, whilst at the same time protecting themselves against the legal risks that can arise through inappropriate use of such systems. Our training package, which we can bespoke for your business and staff, highlights the key legal and practical points to bear in mind when dealing with employee data, confidential information and group communications.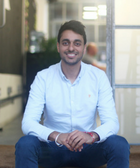 Ishaan Malhi, Founder & CEO of Trussle
'The CEO's role in scaling'
Ishaan Malhi founded Trussle, the UK's first online mortgage broker, in August 2015 after experiencing the traditionally complicated and inaccessible mortgage process first-hand. Trussle has gone on to manage over £1 billion worth of mortgages on behalf of thousands of UK homeowners, and has secured exclusive partnerships with a number of household brands, including Zoopla, uSwitch, and Revolut. Ishaan previously worked as a Mortgages & Real Estate Analyst at the Bank of America Merrill Lynch, and as Entrepreneur in Residence at Playfair Capital.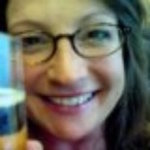 Michelle Coventry, Head of Talent & People Practices at Kindred Capital
'What VCs look for and how to manage people-planning'
As Talent Advisor, Michelle supports the portfolio teams to implement best-in-class Talent Acquisition & People Operations solutions for their high growth scaling companies. Kindred backs companies early and work with their community of founders and advisers to help founders get further, faster from the very beginning.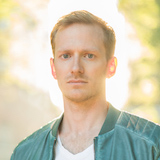 Ed Biden, Co-Founder at Learnitect
'Creating a development team in a rapidly growing organisation'
Ed is the co-founder of Learnitect, which teaches team leads the skills needed to drive fast-growth tech businesses. He's a veteran product guy, who has launched multiple businesses for Rocket Internet, as well as top charting mobile games and a soft drinks brand. Ed has spoken at conferences such as UppStart, the Northern Games Summit and Quo Vadis, and is an expert blogger for Gamasutra. Ed holds a BSc in Human Sciences from the University of Oxford.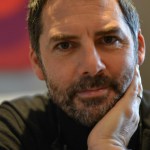 Andy Bellass, Co-Founder & CSO at hibob
'Chair and lessons in brand strategy'
Andy Bellass is Co-Founder and CMO at hibob, and has more than 25 years of experience in strategic brand building. He has helped define, shape and launch some of the world's biggest and most innovative brands, including the likes of Coca-Cola and Spotify. He's a former Partner and Chief Strategy Officer at Splendid Communications, Strategy Director at creative hotshop Mother and prior to setting up hibob, Andy spent several years advising VCs and startups in Silicon Valley and Israel. He lives in London with his wife, two children and eight bikes.
In partnership with: