Event Information
Location
Arundel House
Arundel Street
Temple
London
WC2R 3DX
United Kingdom
Scaling Up Event - Are you ready to refocus on growing your business?
About this event
About the Masterclass
Bring YOUR LEADERSHIP TEAM for a powerful full day Scaling Up Masterclass at The Institute for Strategic Studies on Thursday 26th May where we will help you create a winning strategy to confidently scale your business growth through 2022 and beyond.
Scaling a company is hard, but you don't have to go it alone. Elevate your business with the only end-to-end solution for entrepreneurs that are ready to move past the plateau and get exponential results.
The world-renowned Scaling Up Business Growth masterclass empowers you to accelerate profitable growth using a time-tested and results-driven methodology.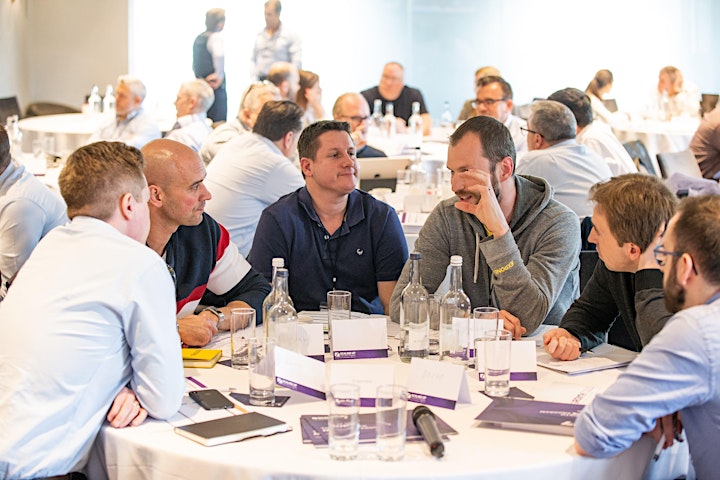 What you can expect!
*Hear from Top Cutting-Edge Business Leaders that will provide you with a full day of hands-on education and more practical ideas per minute than any other executive education event.
*Learn about the Complete Scaling Up Solution to help you manage the chaos that comes with scale - a combination of assessments, learning, and coaching.
*Strategic Planning: Step away from daily activities so you and your team can focus without interruptions and set down a clear plan for the second half of 2022. 
*Receive Two Complimentary Assessments: A Scaling Up 4 Decisions Assessment and Cash Flow Story Assessment (teams with 3+ attendees)
*Hang with Winners: Connect with other CEOs, Senior Executives and Leaders with some of the greatest minds in business.
*Jump Start or Fine-Tune Scaling Up: Jump-start implementing the tools and techniques or review, fine-tune, and advance your implementation of Scaling Up.
*Leave Energised & Excited with an Action Plan You Can Implement Immediately! 
______________
"The scaling up workshop helped our company to set a compelling strategy and provided us with a strong framework to grow the company"
Sam Malins, CEO, Dunmow Group
__________________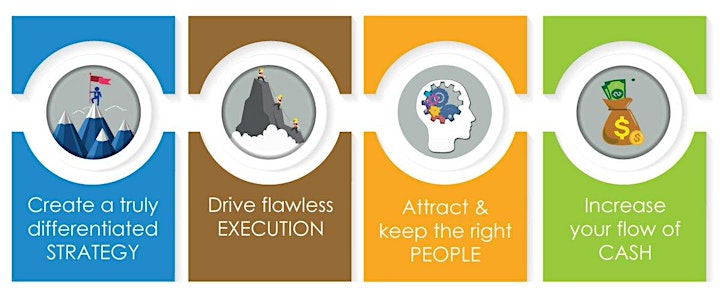 Hosted by...
*Neale Lewis Certified Scaling Up Coach 
*Stuart Ross Certified Scaling Up Coach
Neale and Stuart both have a powerful track record of delivering substantial business growth and performance improvements for ambitious mid market companies.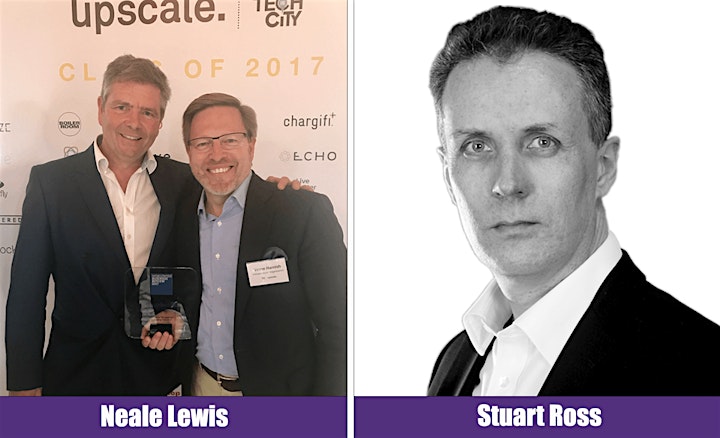 ______________
"It was the practical tools that benefited us and the fact that the workshop addressed the pain points that we were facing in our rapid growth that was a compelling reason to attend the Scaling Up Workshop"
Adam Farrow, Co-Founder, Curium Solutions
__________________

Who should attend?
This masterclass is open to all those interested in amplifying their success and scaling up their businesses via a proven course trajectory. We welcome leaders who want to develop their team—and know they can't do it alone – and are willing to invest in an outside resource for help.
To maximise results and return on investment, we encourage leaders and their senior teams to attend together.
Led by Scaling Up Certified Coaches Neale Lewis and Stuart Ross , this workshop will get your Team Aligned and Accelerate Growth!
You will learn...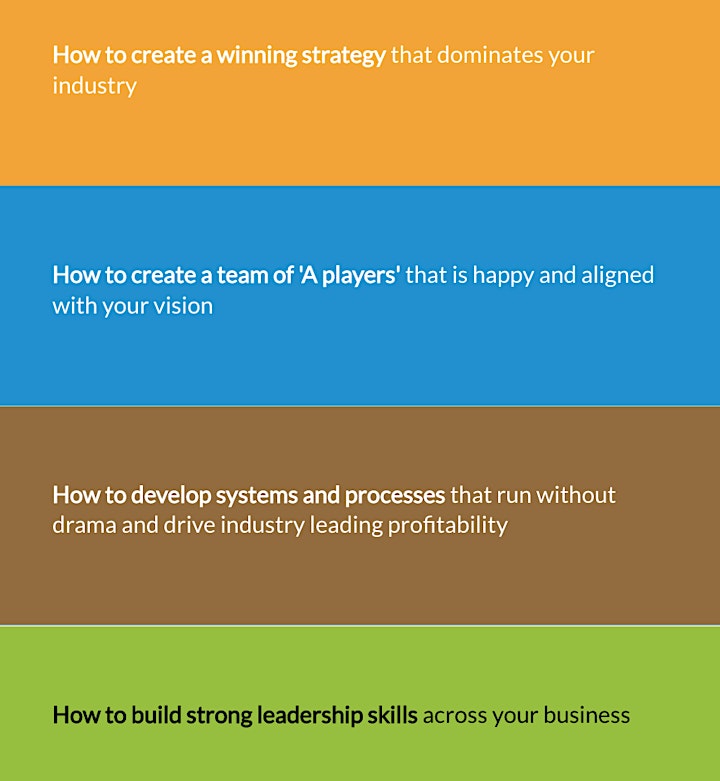 Detailed course schedule
THE MORNING concentrates on People and Strategy, organised around the One-Page Strategic Plan:
*Market Intelligence - how leading firms "learn faster" to remain ahead of their competitors and to drive priority setting.
*People - how to select and hire A players and then avoid demotivating them.
*Core Ideology - bringing your core values and core purpose alive to energise your employees and simplify your human resource systems.
THE AFTERNOON focuses on Leadership and Execution, organised around the Rockefeller Habits checklist:
*Stuart Ross author of The Scale Up Leader - How to rise to the next level of success
*Rockefeller Habits Checklist - ten essential habits that reduce the executive time needed to manage the business from 50 hours/week to less than 15 hours.
*Meeting Rhythm - the daily, weekly, monthly, quarterly, and annual meeting rhythm and the specific agendas that make them effective and practical.
*Metrics - the three types of metrics that drive the business on a daily and weekly basis.
Plus, you will take away...

Pricing
The investment for our Scaling Up workshops is designed to encourage you to bring more members of your team. Organisations who bring their senior teams not only gain from the Scaling Up education that we deliver but also leave with significant alignment and Focus from this highly practical one day masterclass
*One or Two people from the same company : £495 + vat per person
*Three of Four people from the same company : £395 + vat per person
*Five or more people from the same company : £295 + vat per person
______________
"The scaling up has brought around tremendous alignment across the leadership team and allowed us to invest significantly in developing our business"
Nigel Stevenson, CEO, NCS Trade Signs
__________________

Cancellation Policy
Cancellation Policy: Cancellations made 60 days or more prior to event will receive a full refund. Cancellations between 60 and 30 days of the event will receive a refund for the paid amount, less a £100 per person cancellation fee.
In light of the covid restrictions if you do have to cancel because your team are suffering from Covid, we are happy to provide you with a full money back guarantee, or if you choose to roll your investment over to our next workshop.
Date and time
Location
Arundel House
Arundel Street
Temple
London
WC2R 3DX
United Kingdom