Description

The world-renowned Scaling Up Business Growth Workshop empowers you to accelerate profitable growth using a time-tested and results-driven methodology.
Bring YOUR LEADERSHIP TEAM for an information-packed half day workshop at The Clubhouse, Bank on Tuesday 30th April where you will create a roadmap to confidently scale your business growth in 2019 and beyond.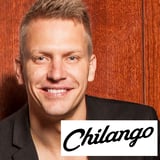 Eric Partaker, CEO of the Mexican Restaurant chain Chilango and recently recognised as CEO of the year in the Business Excellence awards, will be reflecting on the Scaling Up journey of Chilango, how they raised nearly £4m with the Burrito Bond, and teach how to create a high performance culture across the workplace.

Is your entire team happy and engaged? Would you rehire all of them if you were starting over today?
You'll learn to attract, retain and engage the right PEOPLE
Increase accountability and results
How to create a high performance culture across the workplace

Do you have a simple one-phrase strategy that everyone knows and that's driving sustainable growth?
You will see you how to develop a truly differentiated strategy that's also clear and simple
Clarify your core values
Discover your SWOTs and trends
Learn how to create 3-5 year strategies that accelerate growth

Is your execution both drama free and highly profitable?
You'll start implementing the Rockefeller Habits
Learn to master the 3 Disciplines of execution.
Create a culture of accountability
Fine-tune processes to run without drama
Learn how to accelerate profitable GROWTH using the Rockefeller Habits™.
These are the critical decisions that growth companies must get right to maximise their revenue, profit and time. This workshop will teach you tools for making the right decisions to drive business growth.
All participants will receive a FREE copy of
SCALING UP: How a Few Companies Make It... and Why the Rest Don't by Verne Harnish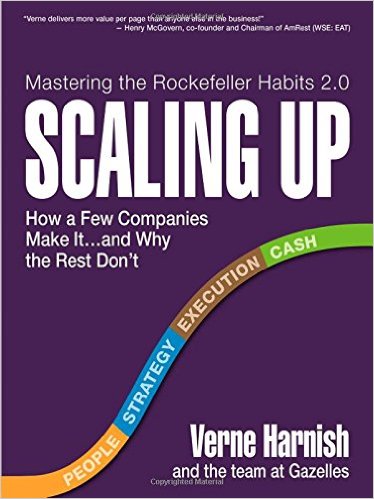 Here're what our CEO alumni have to say:
"I was in a YEO Forum with a guy who took his company from £7 million to £40 million; after hearing his repeated references to Verne Harnish, I finally attended the Rockefeller Habits workshop. Without ever going, I would still be running a mom and pop operation, and hating my job!"
~ Scott Nash, CEO, MOM's Organic Market
"Learning the Rockefeller Habits is the single best thing we have done as a company. It has led to complete company alignment, faster learning and numerous breakthroughs. More importantly, the process has allowed us to thrive despite being in an industry that has fallen almost 70% in the last number of years. I consider it a must for any leadership team looking to grow its business."
~ Jeff Booth, CEO, BuildDirect
#scalingup #growth #London #entrepreneur #business #scaleup