SCALING UP BUSINESS GROWTH WORKHOP
About this Event
A challenging and inspiring half-day Business Growth Workshop for CEOs and Senior team members, hosted by renowned Scaling Up Coach, Dominic Monkhouse, at Foundry Farm, near Salisbury.
WHAT YOU WILL LEARN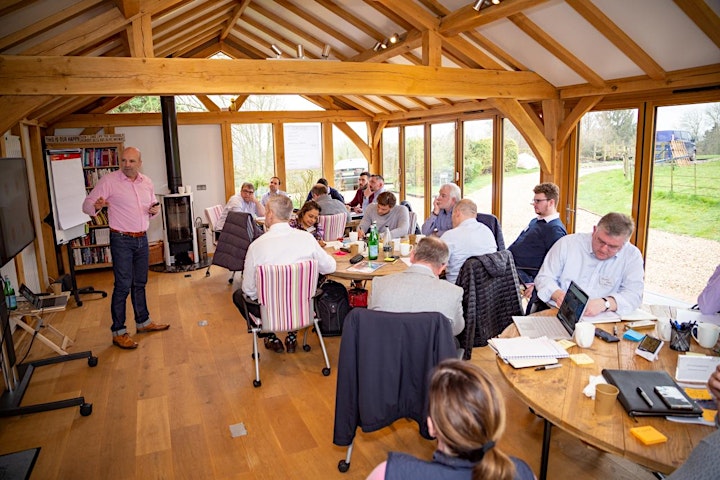 You will learn and implement the tools and techniques that make the Scaling Up approach so effective. Join us to experience for yourself how this coaching program has benefited over 2.700 companies worldwide.
Dominic will walk you through the Four Decisions critical for growth:
People. Getting clarity on your organisational structure and how to retain the right people in the right seats.
Strategy. Building a 3-year plan with metrics for each of the 12 quarters that it represents.
Execution. Focusing on the initiatives that will help you achieve your business goals.
Cash. Keeping the tank full, so you can keep investing in growth.
ABOUT THE HOST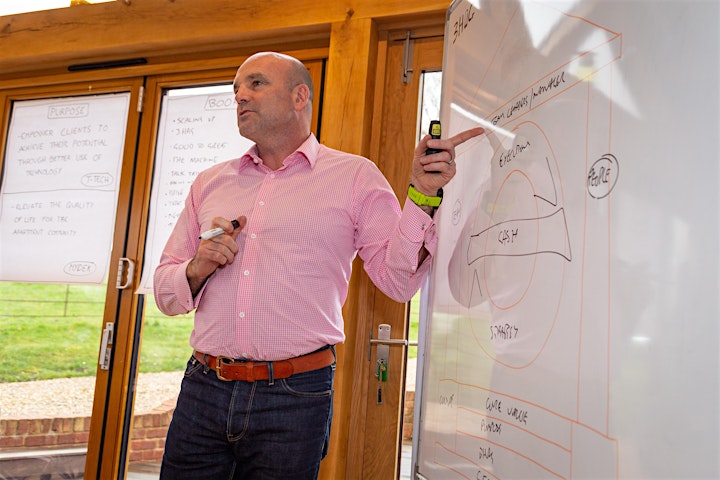 Dominic Monkhouse has a track record of building a series of great technology service businesses, scaling two UK companies from zero revenue to beyond £30 million in just five years and was Managing Director at Peer 1 Hosting, IT Lab and Rackspace – winning many awards for creating an outstanding workplace along the way.
RECENT TESTIMONIALS
'We have smashed it. Revenue is up by 156%, new order intake is up 136% (with fewer people) and we have engendered an amazing culture. If you need help you should call him!' – Ryan Mee, Eco2Solar
'Dom is always willing to help where he can or when asked. Has a no-nonsense attitude and tells you what you need to hear, not what you want to hear.' – James Rossell, Wirehive
6 VALUABLE TAKEAWAYS FROM THE WORKSHOP
Attendees will receive:
You will leave with clarity on your company's strategy and goals by defining your One Page Strategic Plan (OPSP).
You will map out your 3-year Highly Achievable Goal (3HAG), allowing you to start executing over 12 quarters.
You will get your Monkhouse & Company Growth Workbook, which will help you gain a clear understanding of the purpose, core customer, and core values of your company.
You will learn how to spot your A-Players, helping you improve recruitment, productivity, and the culture in your business.
You will receive a copy of Scaling Up (Rockefeller Habits 2.0) by Verne Harnish, the founder of the EO organisation.
You will also get a free copy of Dominic's book, F**K PLAN B. How to scale your technology business faster and achieve Plan A.
AGENDA
11:30. Light lunch.
12:00. Culture
13:30. Break
13:45. Strategy
15:15. Break
15:30. Execution
17:00. Drinks at the Farm.
ANY QUESTIONS?
Send us an email at irene@monkhouseandcompany.com and we will be happy to help.