Description
We know that making a living as a sole trader is a big problem for creatives, makers and artists. One solution is to scale up your creative business giving you the potential to supply more, or larger, stores, get your production costs down and increase your income. But what is the best way to go about scaling up? Especially if you are wanting to do so sustainably? And what are the potential challenges and benefits?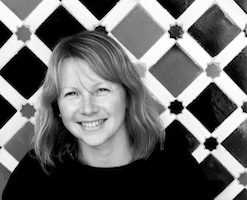 So we're delighted to welcome Erica Purvis, community manager and expert in sustainable design at​ the​ Central Research Laboratory to talk about ​the ​CRL's approach to scaling up and sustainability considerations associated with this​. ​Erica supports the startups at CRL (physical products / hardware focused) to build in positive design impact to their ventures. A product design engineer herself, Erica has held previous roles at Philips, Waste Watch and Keep Britain Tidy and is an organiser of the London Circular Jam, Open Source Circular Economy days and a​n IMechE​ STEM Ambassador.​ As TechnicalNature ​she has also recently supported ​research with the ​RC​A on Circular Makespaces as part of the​ EPSRC funded project, Future Makespaces in Redistributed Manufacturing.


Alongside Erica, our friends from the Remakery will be talking about their experience of scaling up their work on a project for Cabana restaurant in Brixton last year. Tips on what to do - and not to do - if you want to scale up your creative business will be given based on their experience.
And of course you will have the chance to network with other creative businesses, exchange ideas and views and catch up on the latest creative gossip! :)