Description
Due to popular demand, E2E & IWG's #ScaleUp2Success events series returns to London for an evening of inspirational, entrepreneurial conversation with 150 UK entrepreneurs. Are you a business Founder, CEO, Partner or Owner looking to scale your business? If so this event is a must attend for you.


How will you benefit from attending?
You will have the opportunity to connect with our inspirational speakers and an entrepreneurial community of Founders, CEOs, Chairman and Investors from London and the surrounding areas.



You will have exclusive access to E2E's ecosystem of support by becoming an E2E member for FREE, meaning invitations to our exclusive events, access to our £50m financing facility for SMEs and many more corporate services at discounted rates.



At the event you will find a delicious range of drinks + canapés. Our special guest, Eminent Wines, will also be presenting a selection of wines, champagne and spirits created bespoke for their clients.



*E2E ANNOUNCEMENT* Sadiq Khan, the Mayor of London will be joining us on the evening and delivering an opening address.


Also joining us...

Ryan Kohn, Co-founder - PROPERCORN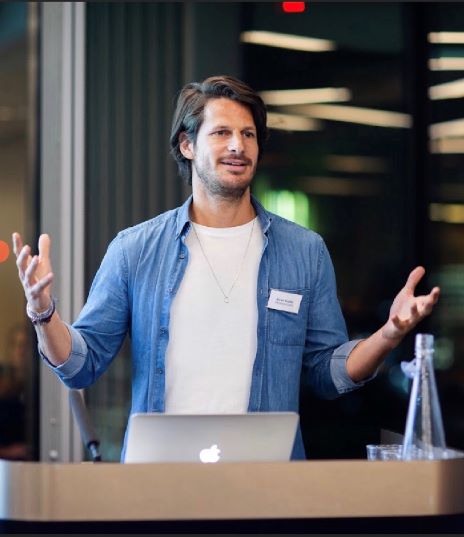 Ryan is the co-founder of PROPERCORN, the UK's number one premium popcorn company. In the space of just seven years, Ryan has taken PROPERCORN from kitchen table startup to kitchen cupboard staple, creating an award-winning brand with global distribution. Along with his business partner, Ryan now leads a team of 40 from their offices in London, selling more than 3 million packs of their popcorn per month.
For the past 7 years, Ryan has brought not only extensive commercial understanding and resilience to the PROPERCORN table, but also a passion for conducting business in the right way. This year, PROPERCORN became a certified B Corp. Now an ambassador for the non-profit organisation, Ryan is a huge proponent and representative for their vision: that one day all companies will compete not only to be the best in the world but be the best for the world. On a mission to encourage both people and business' to live more sustainably, Ryan also sits on the board of the Hubbub foundation.
Since lauching PROPERCORN, Ryan has also made mentorship of others, both internally and externally, an enormous part of his working life. His passion for entrepreneurship has seen him involved in Tesco's Back It initiative and Virgin Start-Ups while also giving advice to over 200 businesses in the last 5 years. Ryan has been rewarded for his efforts in both business and mentorship, receiving the prestigious EY Entrepreneur of the Year Award.
@ryankohneco @PROPERCORN
Melanie Leach,

Joint CEO, South Shore




Melanie is the Joint CEO of South Shore, a new television production company co-founded with Andrew Mackenzie and launched in November 2019 with backing from ITV Studios.

Prior to launching South Shore Melanie was the Chief Executive of the Twofour Group and managed a number of labels producing some of the worlds most popular scripted and unscripted television. She oversaw the sale of the group to LDC in 2013 and subsequently to ITV in 2015.
Under her leadership, Twofour was twice named Broadcast's Indie of the Year with hits that included Educating Yorkshire, The Jump, Splash!, The Real Marigold Hotel, This Time Next Year and What Would Your Kid Do?
Melanie has served as the Advisory Chair for the Guardian Edinburgh International Festival and has been awarded the First Woman of Media by the Lloyds Bank Business Awards, celebrating female role models whose achievements are inspiring future generations.

Richard Morris, CEO - IWG UK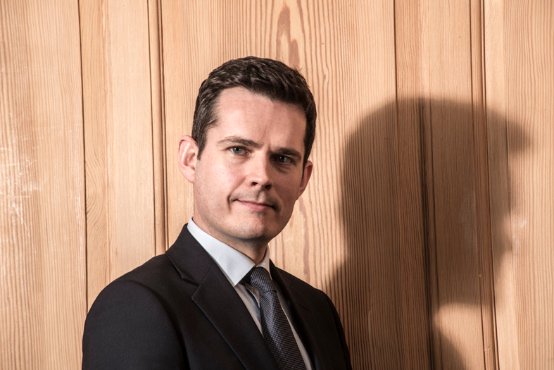 Richard is the CEO of IWG UK. He joined in 2014 following his role as CEO of G4S's UK & Ireland Division. IWG UK is the world's largest provider of flexible workspace solutions offering a fast growing global network of 3,000 locations in 120 countries. Since joining, Richard has consistently delivered year on year growth for Regus' UK division.
Shalini Khemka - Founder, Chief Executive Officer and Board Director, E2E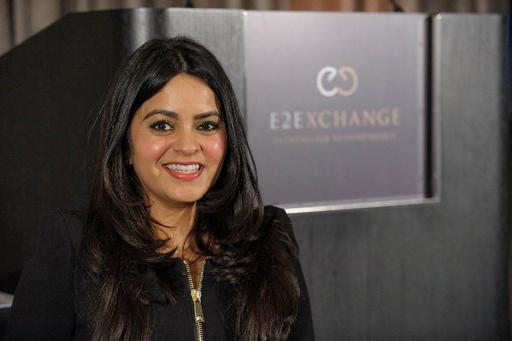 Shalini founded E2Exchange (E2E) in 2011 with the mission to develop the largest & most active entrepreneurial ecosystem in the UK to enable extraordinary entrepreneurship. E2E focuses on connecting Founders, champions entrepreneurship, creates communities and invests capital via their GBP50m facility to finance high growth companies.

Coupled with this, E2E places leading Non-Exec Directors on the boards of scale-up companies and provides an ecosystem of support to Founders include a suite of world class services at entrepreneurially driven rates. It's Board includes: Lord Bilimoria CBE DL, Ducan Bannatyne OBE, Kanya King MBE, Hugh Chappell and Darryl Eales.

Prior to establishing E2E, Shalini was an Investment Director at LDC, the private equity arm of Lloyd's Banking Group and historically, she ran the Group?s 'plain vanilla' International Trade Finance business. Shalini co-founded the world's first online 'bank to bank' trade finance company. She was a Management Accountant at Deutsche Bank and worked in various finance related roles for Bankers Trust, NatWest Bank and Coopers & Lybrand.

Shalini is a Deal Maker, UK Government, Department of International Trade, a Member of the Mayor of London's Business Advisory Board. She is a Non-Executive Director of UK Export Finance (UKEF) and a Fellow of Burton & South Derbyshire College. Shalini is also a judge for the Great British Entrepreneurs Awards and The National Business Awards. Shalini is a Champion for Tech London Advocates, a Member of the Advisory Committee of the Commonwealth Entrepreneurs and an Ambassador for Recordsure. She was formerly on the Advisory Board of the Centre for Entrepreneurs (CFE), The Development Board of the Royal Philharmonic Orchestra and was a judge for IBM Smartcamp


Our host for the evening will be:

Russell Dalgleish,
Founder and Managing Partner –
Exolta
Capital Partners, Co-founder – Scottish Business Network, Serial Entrepreneur, Investor, Board Advisor, Strategist and Chairman.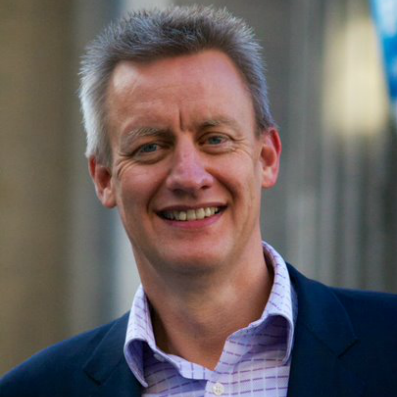 Russell Dalgleish is a Serial Scottish Entrepreneur and Investor, Strategist, Innovator and Business Coach. He has focused his energies on driving international growth for business in the SME sector.
Since 1999, Russell has run successful companies in the technology, engineering, energy, electronics, entertainment and professional services sectors. He has experience starting, building, growing and exiting businesses in the UK and US.
His core areas of focus are: leadership, value creation and strategic thinking. Russell is a regular speaker at events on leadership in business and has spoken at conferences from Los Angeles to Abu Dhabi. Currently, he is the Founder & Managing Partner of the consultancy Exolta Capital Partners.


Follow us on social media via the links below for the latest updates.

Twitter | LinkedIn | Facebook | Instagram

Also, visit our website: https://www.e2exchange.com/
Disclaimer: Please note that event timings and dates are subject to change. Our event is designed for founders of growing businesses and business leaders. We try where possible to keep exclusivity. Should E2E deem your position as not suitable for our event, one of our team will remove you from our attendee list and you will be notified. Overt selling will be frowned upon.