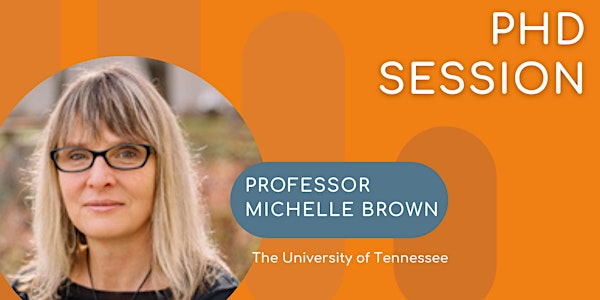 SCCJR PhD Session: Professor Michelle Brown, University of Tennessee
Location
Moot Court Room, Old College, University of Edinburgh
Southbridge
Edinburgh
EH8 9YL
United Kingdom
Join us for this in-person event at the University of Edinburgh.
About this event

SCCJR PhD Session
Professor Michelle Brown (University of Tennessee) will be a visiting scholar with SCCJR during June and early July.
This event provides a dedicated session with PhD students across all SCCJR members/members-to-be. Professor Brown is former Editor in Chief of Crime Media Culture and is a leading scholar in critical carceral studies with strong background in visual and aural approaches.
As an activist she has worked alongside communities facing and fighting over-policing and state violence, advancing transformational justice and abolitionist work.
This session will be led by interests of the PhD community, and a Padlet has been set up for you to feed in your views. Please add to it here: https://padlet.com/saraharmstrong7/7lp7oh5zrad5ral2
Thanks to a pilot group who emailed for thoughts in preparing this session.
This is an in-person event and travel bursaries may be available, email Sarah.Armstrong@glasgow.ac.uk for details.