About this Event
SCENE STUDY COURSE WITH FINAL PERFORMANCE
A 4 week Scene Study short course comprising of 3 x 4 hour weekly classes (not including the performance)
WHEN: Week beginning January 13th – Week Ending February 9th 2020 (Final Performance February 8th)
MONDAY 10:00 AM-2:00 PM
TUESDAY 10:00 AM-2:00 PM, and
THURSDAY 10:00 AM-2:00 PM
Day sessions include a 30min break.
4 WEEKS
TOTAL CLASS TIME: 42 HOURS (not including the performance)
SPACES ARE LIMITED TO 12.
***Early Bird Ticket Price offer expires 31st October, 2019.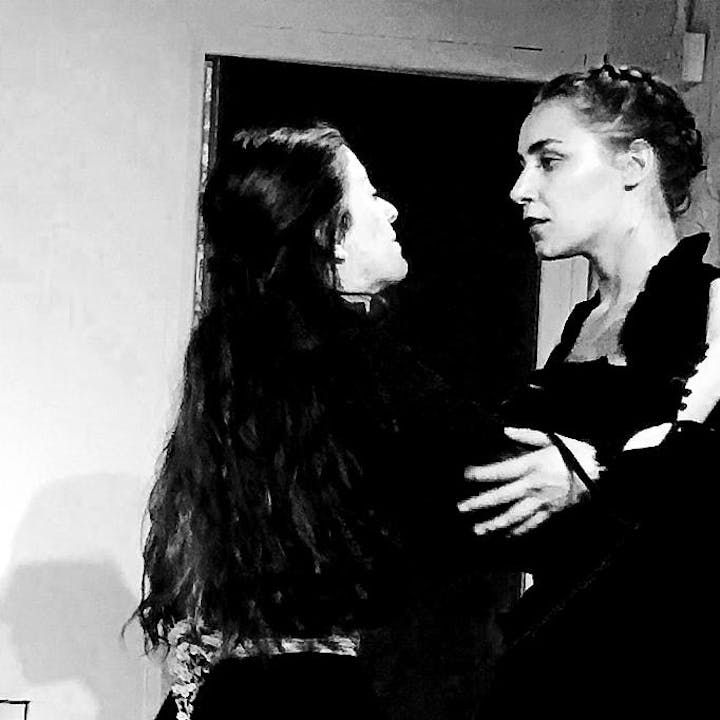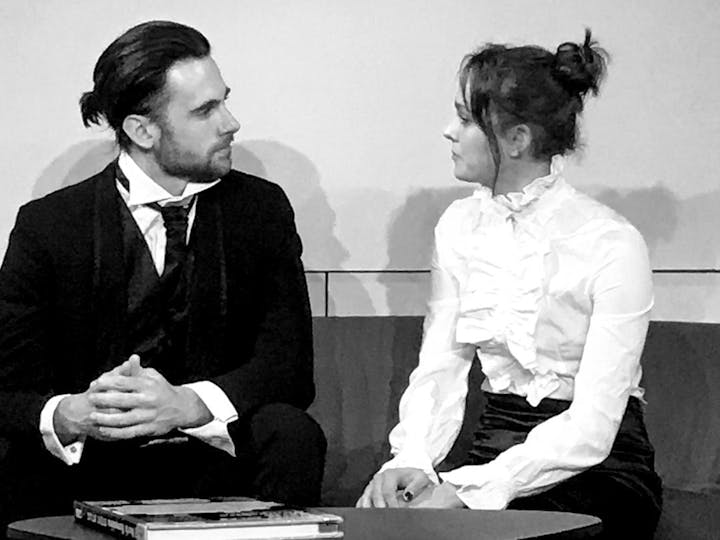 COURSE DESCRIPTION:
FOUR WEEK SCENE STUDY COURSE WITH PERFORMANCE SHOWCASE
A unique opportunity to experience director Fay Beck's approach to crafting character and to performing.
"In the final performance you will get to apply what you learned in the course in front of a live audience."
The Scene Study Course with Final Performance is a 4 week program. Over the four week intensive short course course, you will be introduced to Fay Beck's powerful scene breakdown method and deep characterisation technique.
REQUIREMENTS:
You must have previous acting experience and/or training in the craft. But you do not need to have studied the Meisner Technique to attend the course. If you are a beginner to acting, this course is not be suitable for you.
The Scene Study Course comprises of 3 x 4hr weekly classes and is delivered over the course of 4 weeks.
WHAT WILL I LEARN?
The Scene Study Course has been especially designed for working, professional actors, and actors with previous training in the craft.
During the course Fay Beck will help you develop and expand on existing acting skills and introduce you to her singular perspective on deconstructing character and the text. She will further teach you how to apply newly learnt skills directly to performance.
Over the 4 weeks students will cover the following:
Story Elements & Deep Narrative Structure
In-depth Scene/Text Analysis
Developing Character using the text – a character centred perspective uniquely crafted by Fay Beck
Playing 'below the text' – how to say what is not said on paper
Emotional preparation
Personalising the text – bringing the actor, their experiences, their emotions to the text
Best practices for working with your co-star
Rehearsals of scenes in preparation for the Performance Showcase
Easy application of powerful skills to performance
Final Performance Showcase!
Attendees may invite up to 2 guests to the private invite-only final performance showcase, which will take place shortly after the course is completed. The Final Performance is scheduled for Saturday 8th February, at the Studio.
"You need these skills to succeed as an actor!"
This is one of a kind course that not only offers you the opportunity to invest in your self, and learn key tools in characterisation and performance, but also in conjunction, presents you with the chance to showcase your work in front of a live audience.
WHY TAKE THE SHORT SCENE STUDY COURSE:
The Scene Study Course is the perfect opportunity to practice your scene analysis and performance skills.
Being able to analyse or identify the different elements of a scene will help you develop characters more compellingly so you can tell their story effectively and more powerfully.
Our scene study course will help you dig beneath the surface of the words on the page to bring the script to life. We will help you analyse key elements such as themes, relationships, circumstances and motivations.
There is a hidden framework that pins together every successfully performed scene, and working together we will help you unlock the secrets to identifying what they are to help you become a better actor.
In addition to the practical hands-on skills the course offers you a unique opportunity to put to the test what you will learn by taking part in a final performance.
In this program, students are offered the time and space to meet and work with like-minded actors. Through the course, you will also get the opportunity to join the vibrant, ever growing, but select community of actors attending the Actors Door Studio.
The relationships you build during the course will stay with you well after the course is finished.
SEE WHAT OTHER ACTORS SAY ABOUT FAY BECK:
…(Fay) has a unique and vast understanding of story and character and makes it very accessible, despite its complexity. For anyone working who needs help breaking down a scene, a script, a character or all three, I couldn't recommend Fay enough. Not only has she been able to help me understand material in an extraordinary way she has also always given me countless ways of bringing it to life. I will be seeking Fays expertise for many, many years and I encourage you to do the same!
Max Fowler, Actor (The Affair, State of Happiness, Wolf Wall, Powers, The Killing).
Fay taught me not how to 'act', but how to feel deeply, let myself be affected, and how to trust the truth. It has changed my world and I've completely fallen in love with the craft like it's the first time again. ADS has completely opened my eyes to the artistry of what acting really is. I had completely misunderstood it for 27 years! I'm more passionate and in love with acting than I've ever been and it's all thanks to Fay and ADS. I am eternally grateful.
Melissa Wells, Actress (Hollyoaks) Writer, (Hungry for More, The Goddess Revolution), Founder of the Self Love Summit.
PREPARE YOURSELF TO BE CHALLENGED, AND TO HAVE FUN!