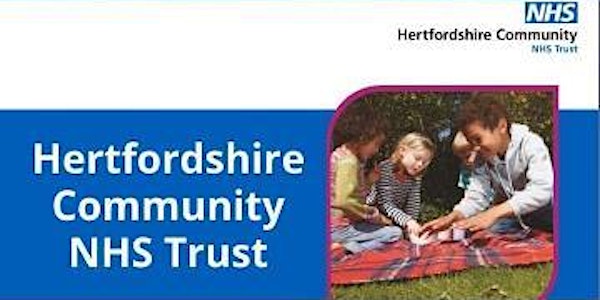 School Supporting Children's Sensory Self-Regulation Development
These sessions provide an introduction to the topic of self-regulation for Education settings
About this event
Places are only available to staff from Hertfordshire early years settings or mainstream schools.
Our Supporting children's self-regulation information session is for teachers, assistants and SENCOs who would like to learn more about helping children in their setting to self-regulate. Sensory regulating activities can help children focus and organise their responses to sensory information around them. The session offers practical advice and strategies that you can implement in your educational setting.
These sessions provide an introduction to the topic of self-regulation. Making small changes to a child's environment or implementing a strategy to support them in an activity or situation can make a big change.
The session will be delivered online through a mix of written slides and spoken information. There are opportunities to ask questions through the online chat function during the session. Specific advice for individual children cannot be given during the session.
Details of how to join the session will be provided to those who have booked places a few days before the session date. You will need an internet connection and internet enabled device to participate.