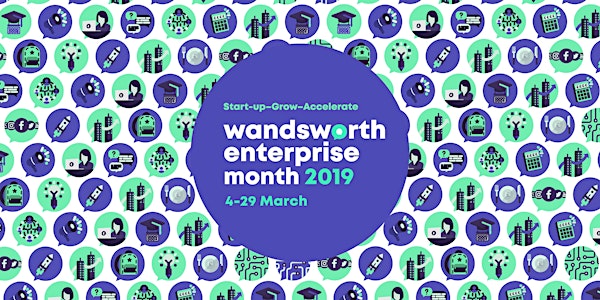 SCHOOLS' Week: Enterprise Assembly by the Peter Jones Foundation
Location
To be held at your WANDSWORTH school.
United Kingdom
Description
About Wandsworth Schools' Week
For the final week in March, Wandsworth Enterprise Month will be delivering a series of workshops, assemblies and talks by young and established entrepreneurs in schools across Wandsworth borough*. These events are to help develop enterprise and work-related learning for pupils in Year 7 to Year 13.
*Booking is on a first come, first served basis, and only available to Wandsworth schools. Times can be amended slightly to accommodate your schedule.

Enterprise Assembly by the Peter Jones Foundation (only available to schools signed up for the Tycoon Enterprise competition)
This assembly by Peter Jones Foundation, designed for delivery to the whole school/year groups, will look at the opportunity for young people to blaze their own trail in the business world. There will be a focus on the enterprise skills needed for students, with examples from the start-up world of how they can develop their experiences now. Peter Jones Foundation will also explore intrapreneurship, where students can innovate within big organisations, and the impact this can have.
The Peter Jones Foundation believes that everyone deserves a brighter future. Its primary aim is to drive a society-wide revolution that encourages self-belief in individuals so that they can think differently and creatively about their next steps, and ultimately to inspire the nation to make enterprising decisions about its future.
Alternative slot available: Monday 25 March, 11--11.30am (Book here)
These assemblies by the Peter Jones Foundation are only available to schools signed up for the Tycoon Enterprise competition.