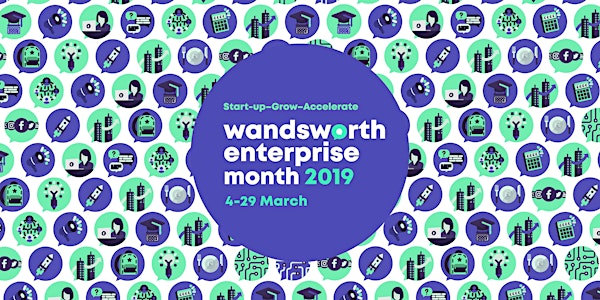 SCHOOLS' Week: Start your own business workshop with Nick Howe
Location
To be held at your WANDSWORTH school.
United Kingdom
Description
About Wandsworth Schools' Week
For the final week in March, Wandsworth Enterprise Month will be delivering a series of workshops, assemblies and talks by young and established entrepreneurs in schools across Wandsworth borough*. These events are to help develop enterprise and work-related learning for pupils in Year 7 to Year 13.
*Booking is on a first come, first served basis, and only available to Wandsworth schools. Times can be amended slightly to accommodate your schedule.
Places are limited and one booking per school only!
About this session:
Start your own business workshop with Nick Howe, Regional Enterprise Manager at NatWest (30-40 students max):
Through this NatWest workshop students will be able to firstly understand just how popular an option having your own business is and what it means to the country.
Students will then be guided through an exercise to help consider the advantages and disadvantages of being your own boss, and whether it may be something for them to consider in the future. To finish there will be the opportunity to ask questions on how to take a business from idea to fully fledged business with the least possible risk.
Alternative slot available: Thursday 28 March, 2–3pm (Book here)