Join us for this hybrid morning event on National Clean Air Day to learn how your business can use the SBTis to become a climate leader.
About this event
Businesses can lead the way to a zero-carbon economy, boost innovation and drive sustainable growth by setting ambitious, science-based emissions reduction targets.
Join us on National Clean Air Day to understand how your business can become a climate leader.
We will welcome the Science Based Targets initiative (SBTi)/CDP, Verco Global and Mott MacDonald to speak at this event.
Expect informative talks, valuable networking opportunities and inspiring discussions to further support your ability to discover, collaborate and innovate.
Government guideline and pandemic dependent, this event will take place physically and virtually. Both options offer the full event experience, including networking, Q&A and our famous 60 second pitches. Virtual attendees will need to B-Y-O-Breakfast!
If you purchase a physical ticket but the event is moved fully online, you can choose to have your ticket fully refunded or attend virtually with a partial-refund.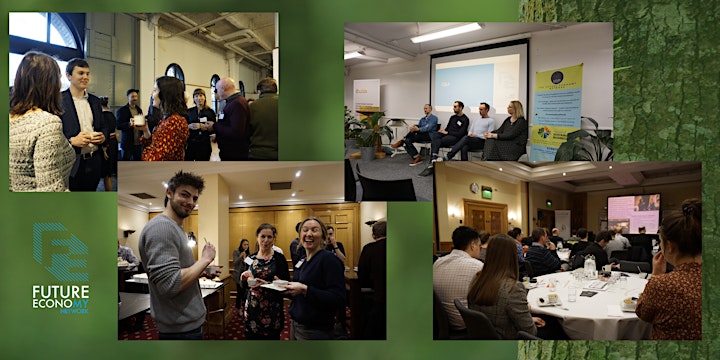 Emma Watson, Senior Manager for Net-Zero, the Science Based Targets initiative (SBTi) and CDP
Emma will talk about the what and how of science-based target setting, as well as discuss the Net-Zero Standard that the SBTi is currently developing and how this interlinks with science-based targets.
Kim Yates and Sally Sudworth, Mott MacDonald
Sally and Kim will talk about the trials and tribulations in making a global engineering, management and development consultancy achieve carbon neutrality as part of the journey to becoming net zero organisation. They will discuss how they've gone about reducing greenhouse gas emissions as well signing up to the Science Based Targets Initiative and what that means.
Ali Ahmed, Business Development Manager, Verco
Ali will be sharing some insights from Verco's experience in helping corporates set long term, ambitious Science Based Targets, and net zero strategies with a focus on the key challenges and considerations, and some useful tips on how to approach them.
Agenda
07:45 – 08:10 - Registration, Breakfast and Networking [Plus Virtual Attendees Networking Session]
08:10 - 08:20 - Introduction
08:20 - 08:35 – Emma Watson, SBTi/CDP
08:35 - 08:45 - Questions for Emma
08:45 – 09:00 – Sally Sudworth and Kim Yates, Mott MacDonald
09:00 - 09:10 - Questions for Sally and Kim
09:10 - 09:25 - Ali Ahmed, Verco Global
09:25 - 09:35 - Questions for Ali
09:35 - 09:40 - 60 Second Pitches
09:40 - 09:45 - Close
09:45 - 10:15 - Networking and Refreshments – Lessons Learned [Plus Virtual Attendees Networking Session]
Meet The Speakers!
Emma Watson, Senior Manager for Net-Zero, the Science Based Targets initiative (SBTi) and CDP
Under the strategic direction of the SBTi's Steering Committee, Emma is leading the development of the first global standard for corporates to set science-based net-zero targets. Before joining the SBTi, Emma was responsible for strategic services at London-based consultancy Carbon Intelligence (formerly Carbon Credentials) where she helped companies set and achieve their climate strategies.
Kim Yates, UK and Europe Sustainability and Climate Change Lead, Mott MacDonald
Kim is a Director-level sustainability and carbon professional with extensive international experience. She has an in depth understanding over 20 years of sustainability best practice, climate change and carbon issues and actively promotes sustainability climate change, and the carbon agenda.
Kim has also researched and developed Mott MacDonald's innovative Carbon Portal, a BIM enabled carbon calculation tool which is compliant with PAS2080. Kim has been tasked with promoting and implementing sustainability best practice, carbon monitoring and climate resilience with a "business as usual" approach across a wide variety of projects.
Sally Sudworth, Global Head of Sustainability and Climate Change, Mott Macdonald
Sally is a chartered engineer and chartered environmentalist. Until recently Sally led on the Net Zero Carbon strategy for infrastructure at the UK Environment Agency and prior to this was Director for the low zero carbon hub in Wales.
Sally is a fellow of the Institute of Asset Management and co-chair for the Climate Emergency Programme. She is also a fellow of the ICE, working on the ICE Carbon Project, and she also founded and chairs the climate emergency group at the Women's Engineering Society.
Sally has over 30 years' experience of working in design and construction in both the private industry and public sector, managing £ multi-million programmes of work for climate change, flood risk, asset management, river and canal restoration and highways.
----------------------------
Want to Know More?
If you would like to join our sustainable business community please get in touch via info@futureleap.co.uk or sign up easily here.
Follow the Future Economy Network on Facebook, Twitter, Instagram & Linkedin
Never miss what's next in sustainability by signing up to our monthly newsletter HERE
Opportunities, Suggestions and Conditions
Physical attendees must adhere to all safety guidelines sent in advance of the event.
You can get 20% off your next online event with us by choosing the add on option during booking.
Most of our events are available on demand here, however this does not include opportunities to network, take part in the discussions or do a 60 second pitch!
We will share your name, job title & company with the other event attendees for this event only. If you don't want this information to be shared please let us know when you have purchased your ticket.
We take photos at our events for marketing purposes, if you don't want your picture taken please let us know in advance.
We record some of our events for marketing purposes, if you don't want to be in the recording please let us know in advance.
We have included a £1 carbon offsetting fee to all event tickets in our commitment to being carbon neutral in our operations. You can find out about our chosen charity here.
Please let us know at least one week in advance if you require closed captions or have any other accessibility needs.
If you require a complimentary carers/assistant ticket, please email events@futureleap.co.uk at least one week in advance and we will be happy to support you!
#wegrowthhub #business #seminar #sustainable #sme #bristol #businesswithpurpose #sciencebasedtargets #climateaction #climateleader #sustainablebusiness #science #sbt #sbtis
Organiser of Science Based Targets: Become a Business Climate Leader