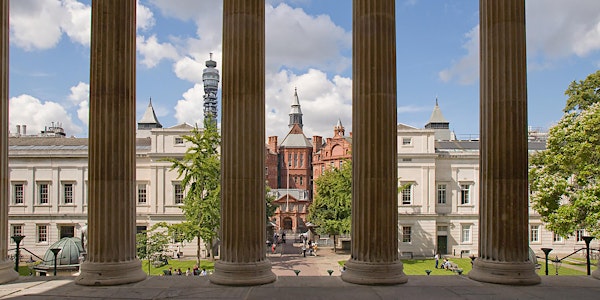 Science Centre Lectures UCL
Talks are aimed at sixth form students and teachers, but frequently attended by members of the public, teachers, academics and undergrads.
About this event
The Science Centre Lectures at UCL are back. We will be hosting virtual online lectures so we hope many more of you can join us for our early evening discussions on a huge range of science related topics. You will have to provide your own biscuits and water, but everything you know and love about the long running lecture series will be back.
The Science Centre was first established in 1987 by Dr Sadiq Kadifachi and it was incorporated into UCL in 1997. Videos of past lectures can be viewed in our archive, see https://www.ucl.ac.uk/physics-astronomy/outreach/science-centre-lectures. The Science Centre Lectures are free lectures on a range of scientific subjects for sixth form students and their teachers. They are held on Friday evenings throughout the academic year.
UCL Science Centre lectures for Schools
Autumn Term 2021
All lectures are held on Fridays, on-line at 6.30 p.m.
3rd December
What precisely is Cosmology (and how is it different from Astronomy & Astrophysics)?
Dr Susan Pyne.
UCL Department of Physics & Astronomy.
10th December
Snow Ball Earth and the Beginnings of Animal Evolution.
Professor Graham Shields.
UCL Department of Earth Sciences
17th December
Gravity, Waves & Theories of Everything.
Dr. Ali Mozzaffari.
Natural Sciences, Faculty of Mathematical & Physical Sciences.
Organiser of Science Centre Lectures UCL