Leaders of the COVID-19 response discuss innovation during a crisis and the path forward for healthcare related start-ups
About this event
COVID-19 has been a truly unprecedented challenge for scientific and medical communities. But with great challenges come great innovation and fantastic people who rise to organise the response to meet the crisis head-on.
The Innovation Forum presents "Science during a Crisis" an interactive discussion between true innovators who led the charge against the challenge of COVID-19. Hear the stories and discussions between those who led efforts in hospitals to build ad-hoc ventilators to those who set-up large scale testing facilities and more! And get the chance to ask your questions to our distinguished panel.
Join us on Monday the 7th of September at 16.00 (BST) to hear of the international efforts to tackle the COVID-19 crisis in this FREE webinar.
Find out more about our speakers:
Confimed Panelists:
Prof Chris Molloy, National Program Director of UK Lighthouse COVID-19 testing labs
Dr Kath Mackay, Managing Director of Alderley Park
Dr Maria Chatzou Dunford, Co-founder & CEO, Lifebit
Jonathan Ward, CEO of Genome Biologics
Dr Daniel Moreno, Head of Innovation, GTP Hospital Barcelona
Moderator:
Dr Martino Picardo, Chairman of Discovery Park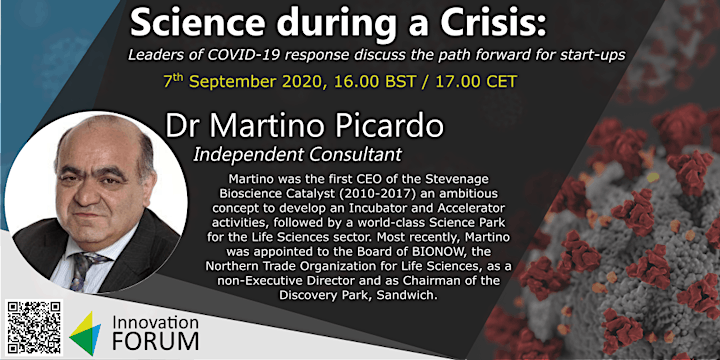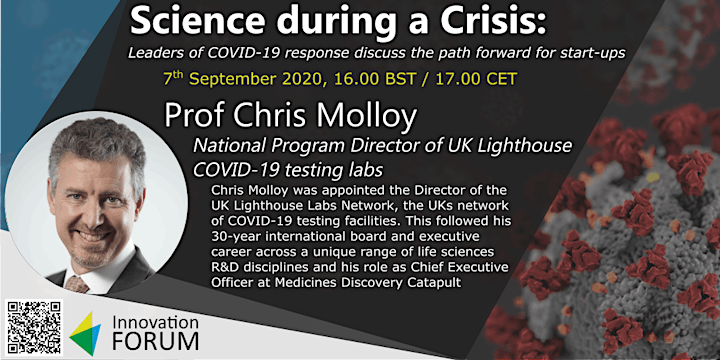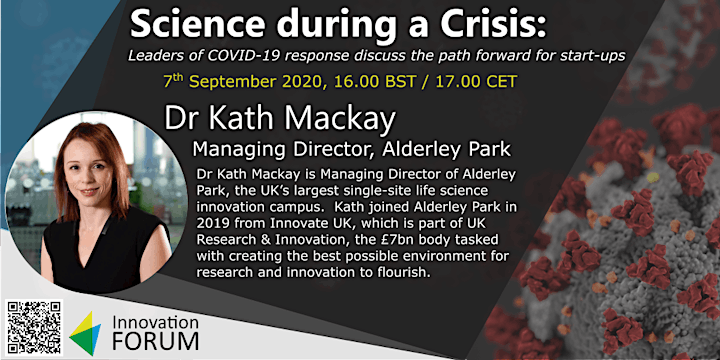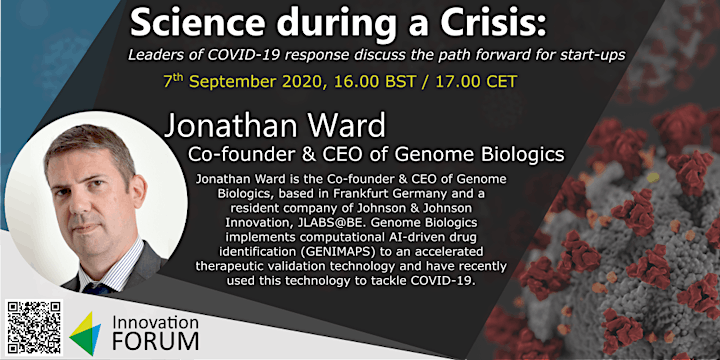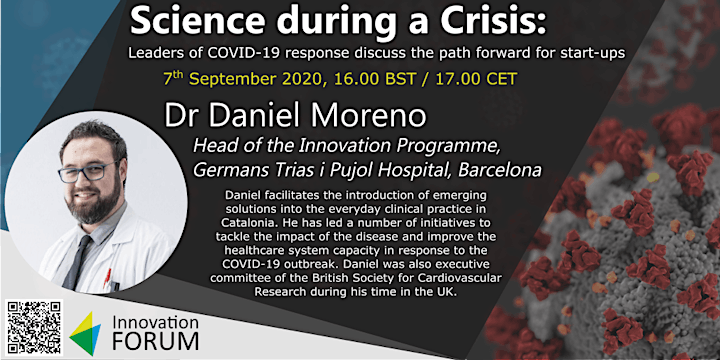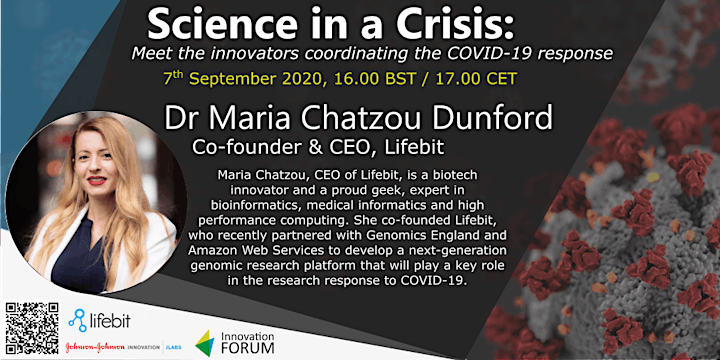 Find out more about the Innovation Forum community of scientific entrepreneurs and innovators and our IMAGINE IF! pre-accelerator programme on our website: inno-forum.org