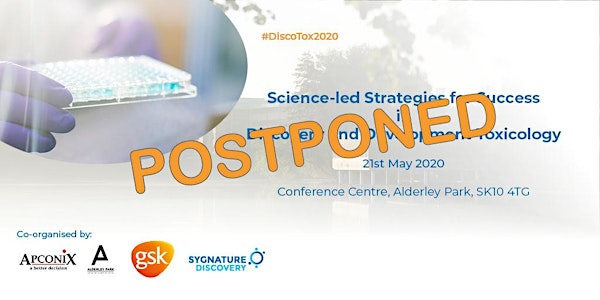 Science-led Strategies for Success in Discovery and Development Toxicology
Location
Alderley Park Conference Centre
Congleton Road
Nether Alderley
Alderley Edge
SK10 4TG
United Kingdom
Symposium: Science-led Strategies for Success in Discovery & Development Toxicology
About this event
BTS Discovery Toxicology 2021
Date: TBC
Please check back for updates.
If you have any further queries please contact: DiscoTox2020@sygnaturediscovery.com
Overview
Safety risks are a major cause of attrition in drug discovery and development. A well designed and delivered toxicology package together with prompt and robust problem solving can make the difference between success and failure.
With advances in novel in vitro and in silico methodologies along with greater understanding of the underlying mechanisms, biomarkers and associated molecular endpoints, discovery toxicology has emerged as a fundamental aspect of early stage R&D and is now recognized as a key step to build for success later in projects.
Who should attend?
This one day meeting will showcase strategies that are enabling more efficient and robust approaches to improve success including novel methods for assessing renal, cardiovascular, GI and bone marrow toxicity alongside emerging areas of science, such as the microbiome, immunological reactions, and immune therapy.
It will be of interest to those from academia, Pharma (large and small) and to CROs who wish to contribute their expertise and to learn more about new developments in drug discovery and development.
Call for Abstracts: Posters & Short Presentations
The conference committee has carefully selected the speaker line up, however a limited number of presentations opportunities will be made available to high quality abstract submissions.
To apply please email an abstract with the subject 'Discovery Tox Abstract' to discotox2020@sygnaturediscovery.com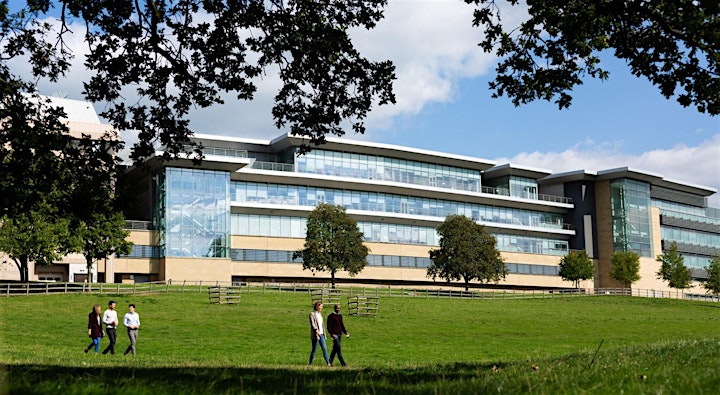 Early Career Scientist Bursaries
Bursaries available for UK and Europe based early career scientists.
To apply please email an abstract and 250 words on how the meeting will help develop your career with the subject 'Discovery Tox Bursary' to discotox2020@sygnaturediscovery.com
Closing date for application: 3rd April 2020
Sponsor & Exhibitor Opportunities
There are opportunities to sponsor and/or exhibit at this event. Please get in touch discotox2020@sygnaturediscovery.com for more information.
Venue, Travel & Accomodation
Conference Centre, Alderley Park, SK10 STG
There are direct train services from London to Wilmslow station, which is a short journey by taxi to the conference centre. For those coming from Europe, Manchester Airport is also a short journey by taxi to the venue.
For those driving, visitor parking will be available on site - please enter via the north entrance and register with site security on arrival.
There are local accommodation options in nearby Alderly Edge, Macclesfield & Wilmslow should you require it. There is no affiliated accommodation options for the event. Please make your own arrangements.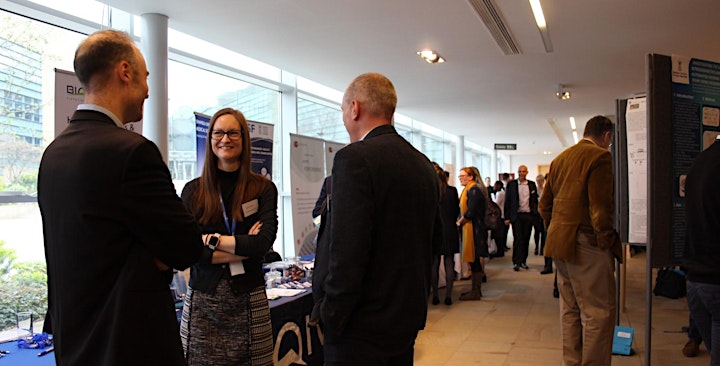 Conference Organising Committee
Ruth Roberts (Apconix)
Melanie Sakatis (GlaxoSmithKline)
Jamie Patient (Sygnature Discovery)
Clive Dilworth (Sygnature Discovery)
Carolin Schramm (British Toxicology Society/UCB)
Muireann Coen (British Toxicology Society/AstraZeneca)