About this Event
DUE TO THE CURRENT COVID 19 PANDEMIC OUR VENUE CAN NOT OPEN UNTIL LATER IN THE YEAR.
SO NOT TO LET THE CHARITIES DOWN WE HAVE MOVED TO AN ONLINE EVENT.
GUESTS FROM THE FILM & TV INDUSTRY WILL BE TALKING BOUT THERE CARRER OVER THE NEXT FEW WEEKS.
Look out for them on our facebook page...
Science of cinema.
CURRENT GUEST LIST...
PETER PEDRERO. STUNT COORDINATOR & STUNT PERFORMER & 2ND UNIT DIRECTOR.
JON DAVEY. MONSTER PERFORMER FOR
DOCTOR WHO.
TOBY PHILPOTT. PUPPETEER & JABBA THE HUTT'S
LEFT HAND.
RONNIE LE DREW. PUPPETEER FOR FILM and TV.
GARY POLLARD. SCULPTURE and CREATURE EFFECTS DESIGN FOR DOCTOR WHO.
MATTHEW DALE. ACTOR, DOCTOR WHO & STAR WARS ROGUE ONE.
SIMON FISHER-BECKER. ACTOR,DOCTOR WHO & HARRY POTTER.
100% OF THE PROFITS RAISED WILL BE USED TO ENABLE THE MEDICINEMA CHARITY & THE NHS TO CONTINUE THEIR HARD WORK.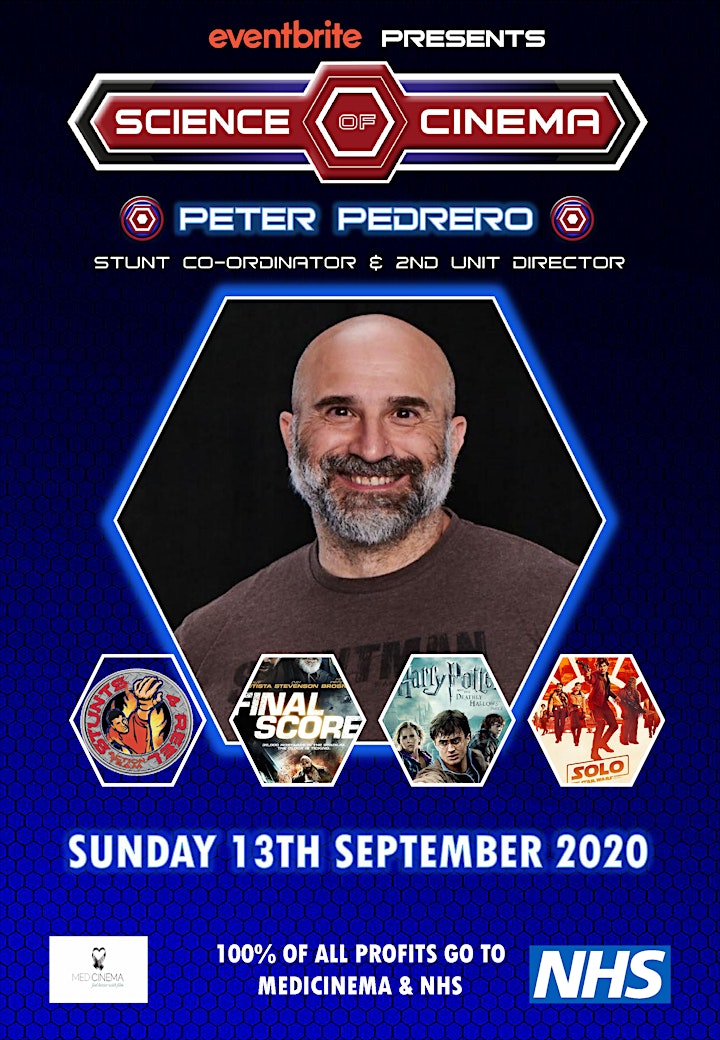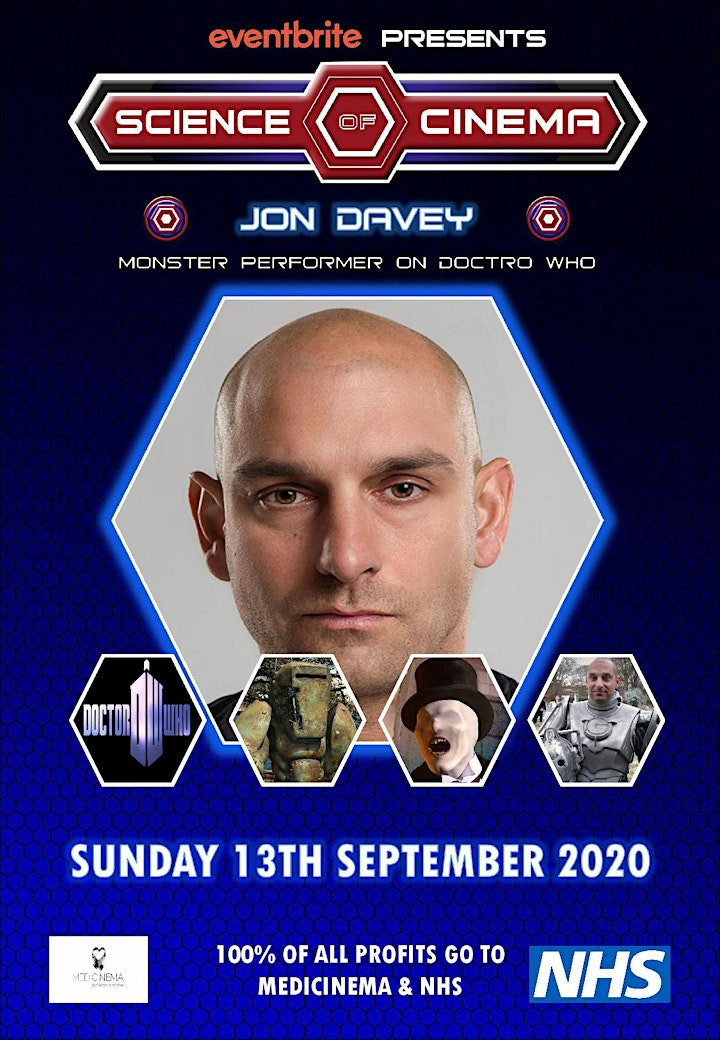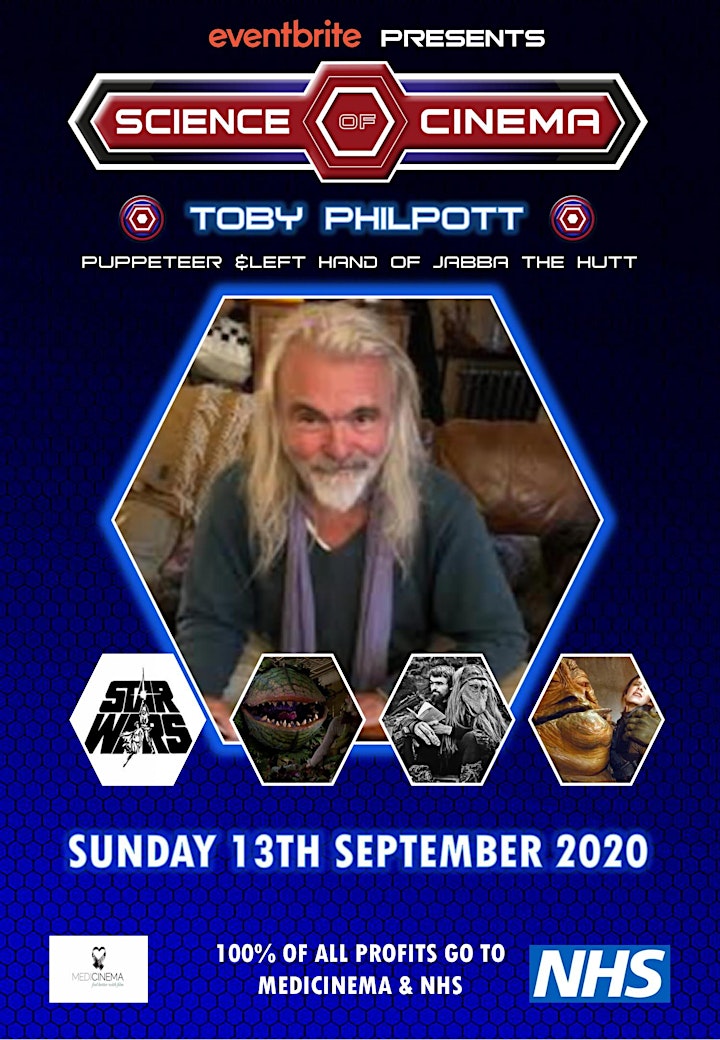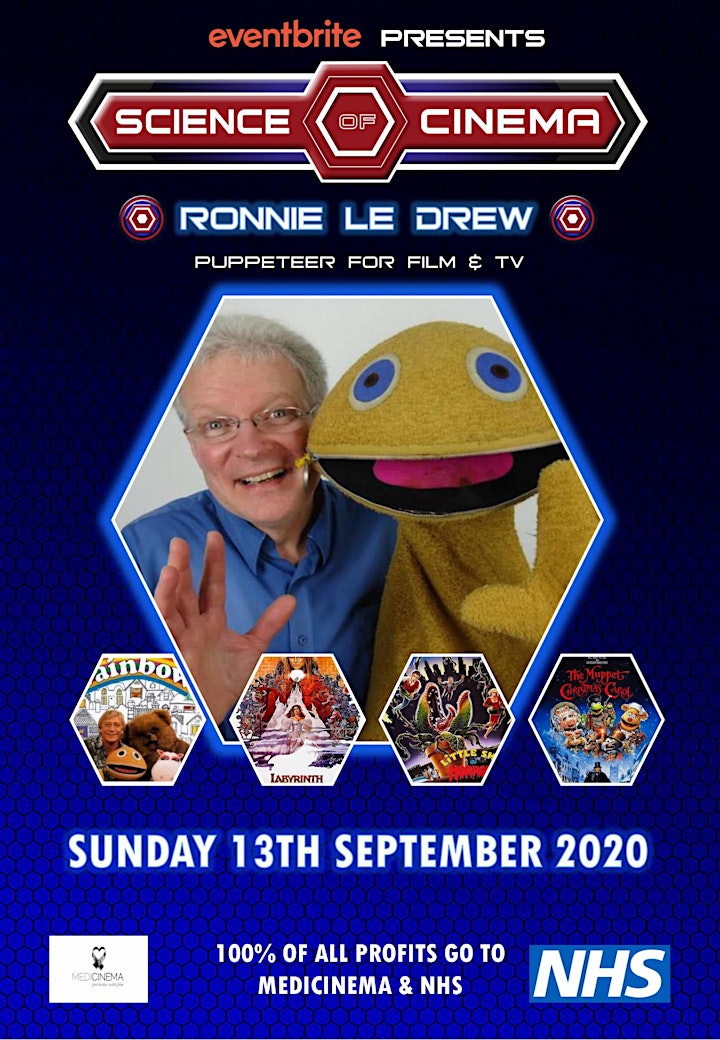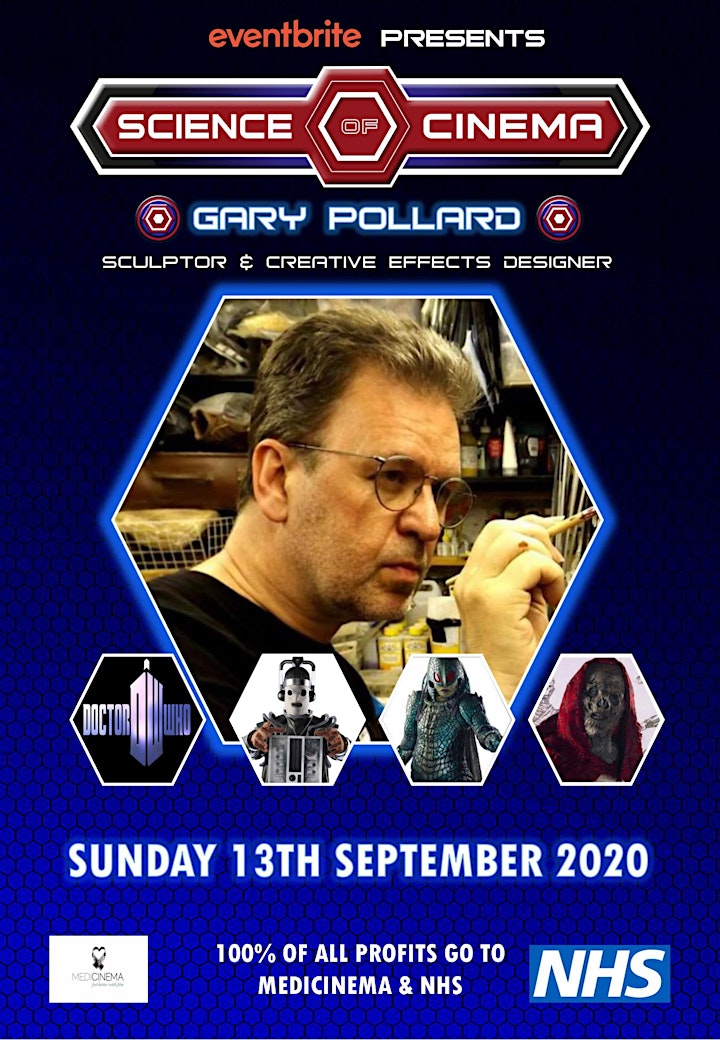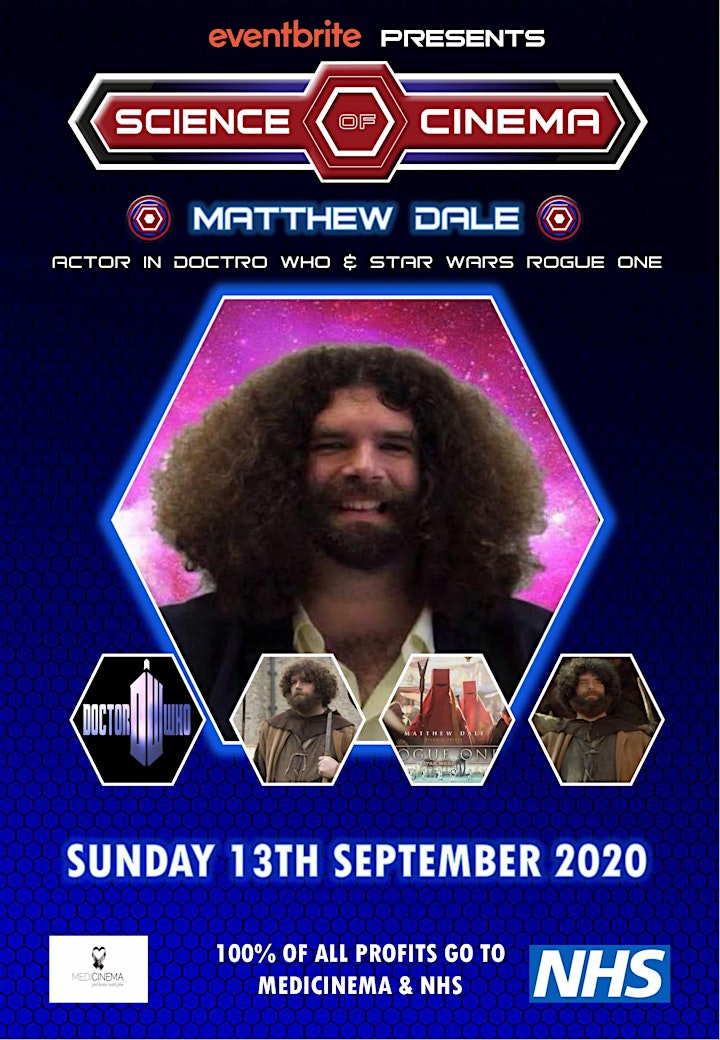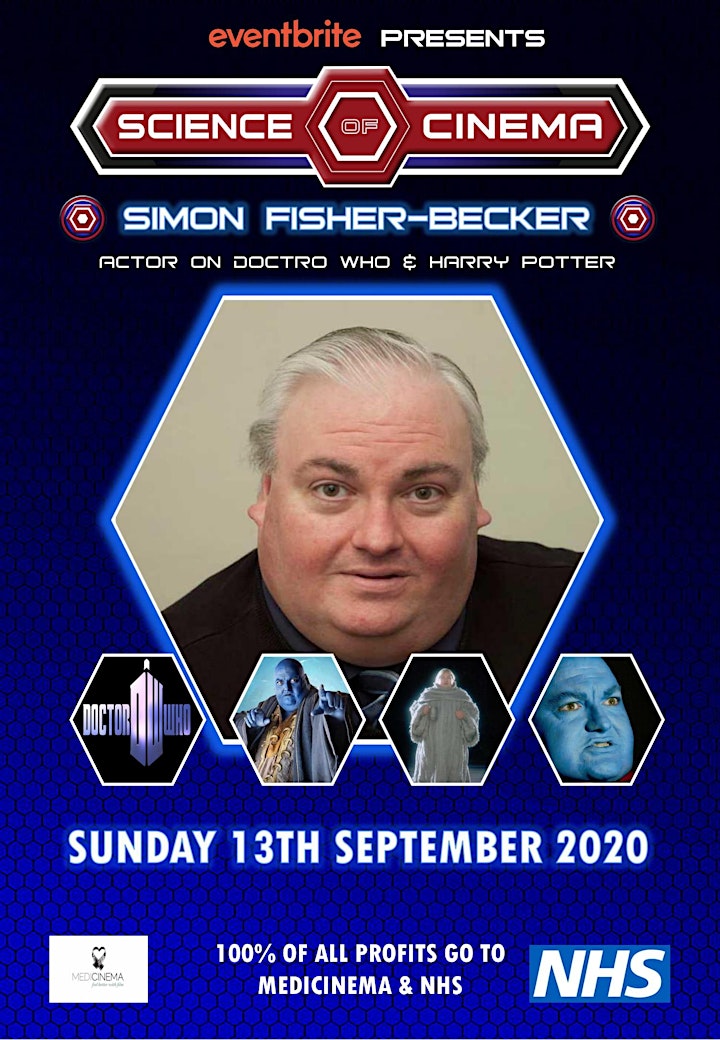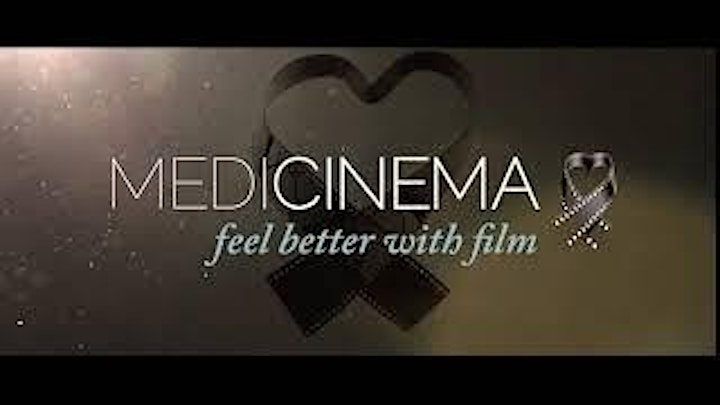 Medicinema...
MediCinema installs and manages state-of-the-art cinemas in hospitals around the UK. With auditoriums away from the wards, nurses instead of ushers and space for beds and wheelchairs, MediCinema provides an invaluable escape from the harsh realities of treatment for patients and their families.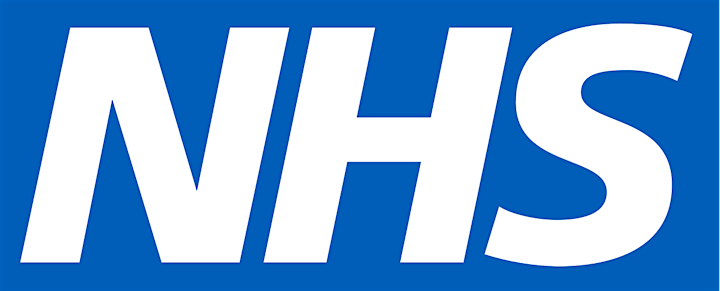 #THANK YOU NHS
#Our NHS People
FREE ON-LINE ADMISSION TO ALL NHS WORKERS.
We will also be holding an online auction at a later date.
100% raised will go to the NHS & MediCinema.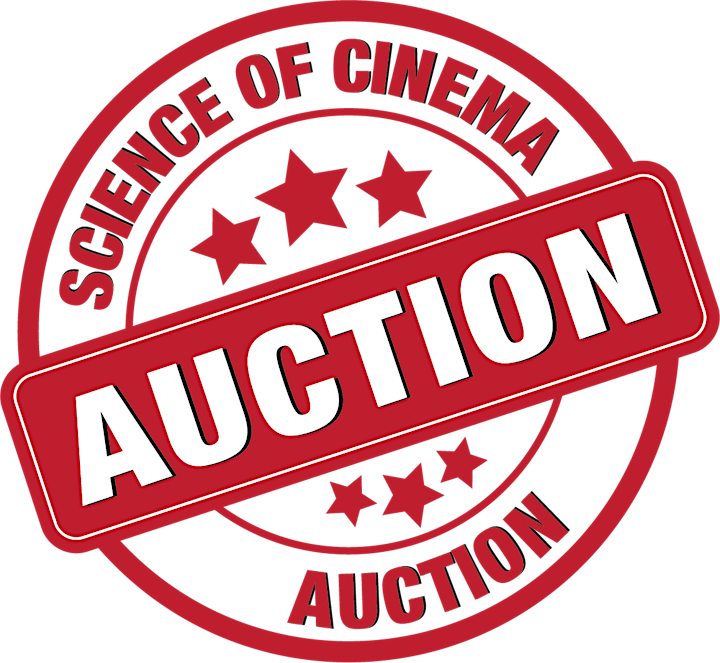 CURRENT SUPPORTERS...
Paralysis Escape Rooms, Hanley.
www.paralysisescaperooms.co.uk
XP-VR Virtual Reality XPerience.
www.xp-vr.co.uk
The Stan Winston School Of Character Art
www.stanwinstonschool.com
The Official Gerry Anderson Store.
www.shop.gerryanderson.co.uk
Shotlister.
www.shotlister.com
Plus donations from some of the fantastic guests.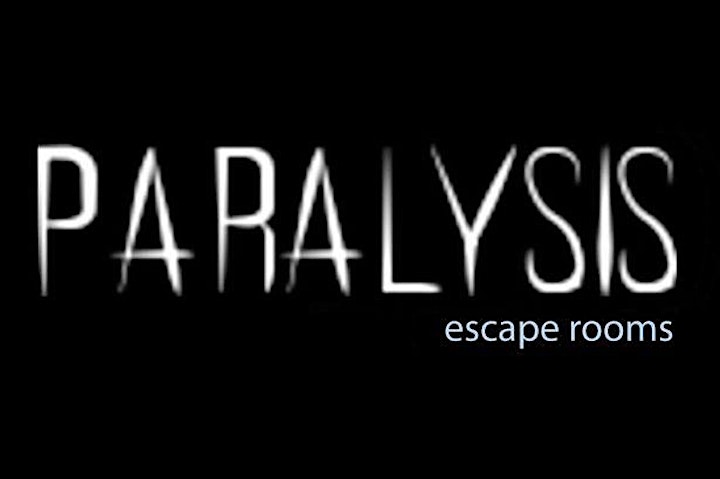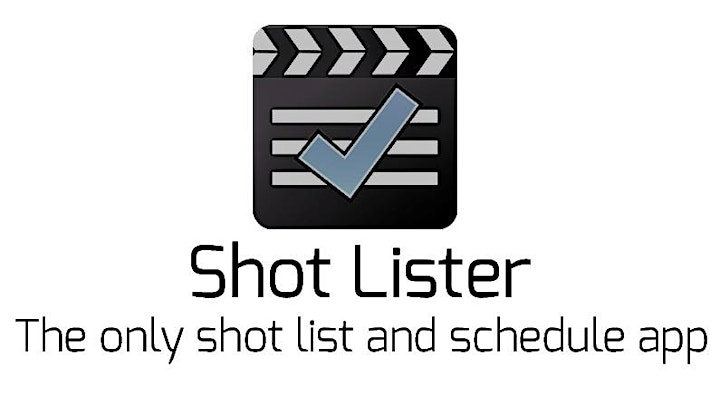 A huge thank you goes to the highly talented Harrington Day for creating the promotional video.
Check out his work at...Land Ahead Films.
https://www.youtube.com/channel/UC9b2nJv4-OehWKTGYflwDsA
Date and Time
Location
Refund Policy