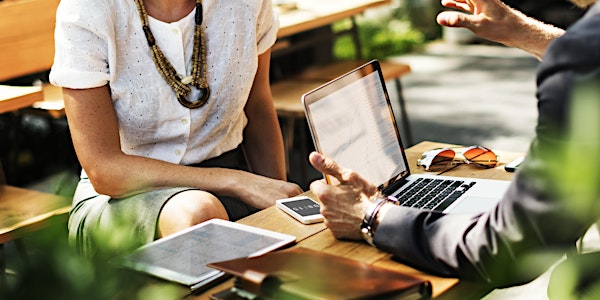 Science@Strathclyde Business Breakfast Club with Addleshaw Goddard 
Location
Hamnett Wing HW111-114
161 Cathedral St
Glasgow
G4 0RE
United Kingdom
Description
The Science@Strathclyde Business Breakfast Club – run in Association with Addleshaw Goddard
The University of Strathclyde's Science Faculty works with businesses in a number of ways. Our Science@Strathclyde Breakfast Club provides an opportunity for you and your business to learn more about how we can work with you to support your company. In addition, it provides a forum for businesses to engage with each other and to share their successes and challenges. Each Breakfast Club meeting opens with a short presentation from a University expert followed by a presentation from a business expert. Participation from club members is welcomed and any businesses wanting to present at a Breakfast Club event should contact Chris Carter (k.carter@strath.ac.uk) to organise a slot within the programme. All events are free but registration is required for catering purposes.
Format
Breakfast Club meetings take place in the Hamnett Building of the University of Strathclyde, which is easy to get to by public transport as it is very close to Glasgow Queen Street Station and Buchanan Bus Station. And there is council car parking near the campus. Unfortunately, there is no free parking at the University. A detailed map can be found here. Sessions will start with breakfast refreshments at 8 am and the two speakers will start their presentations by 8.30 am. There will be plenty of time for questions and networking before and after the presentations.
Next Meeting
Tuesday 28th Nov 2017
Stephen Corson from the Department of Mathematics & Statistics will discuss how its support and training unit, SMART, can help you understand your business data and provide bespoke training for your staff.
Black Box, Stealth Mode, Under The Radar, DEAD!
Scotland is home to some of the most technically talented and commercially clever businesses in the world. The chances are you'll never hear about them…
95% of the reasons for companies operating in 'stealth mode' are more to do with fear and ignorance, than because of commercially sensitive material.
Join Brian Baglow, the editor of DIGIT (Scotland's largest tech news channel) and former PR supremo of Indoctrimat Ltd. and Hollow Earth Industries, to cut through the crap, highlight the hysteria and find out how YOU can make the media (and social media and networks and events and t-shirts) work to your advantage.
Brian's worked with organisations from Rockstar North to the Scottish Government on projects ranging from cultural centenaries to launching the world's first adult content channel.
The hints, tips and secrets of PR, marketing and editorial are are yours for the taking. Come and out find out how to use them, before it's too late!