Score Anniversary Lectures 2018: Meeting Ethnography (September 13)
Description

Welcome to a Score Anniversary Lecture on Thursday September 13!
After the lecture Score offers refreshments and live music.

---
Meeting Ethnography. Meetings as Key Technologies of Contemporary Governance, Development, and Resistance edited by Jen Sandler and Renita Thedvall.


This volume asks and addresses elusive ontological, epistemological, and methodological questions about meetings. What are meetings? What sort of knowledge, identities, and power relationships are produced, performed, communicated, and legitimized through meetings? How do-and how might-ethnographers study meetings as objects, and how might they best conduct research in meetings as particular elements of their field sites?
Through contributions from an international group of ethnographers who have conducted "meeting ethnography" in diverse field sites, this volume offers both theoretical insight and methodological guidance into the study of this most ubiquitous ritual.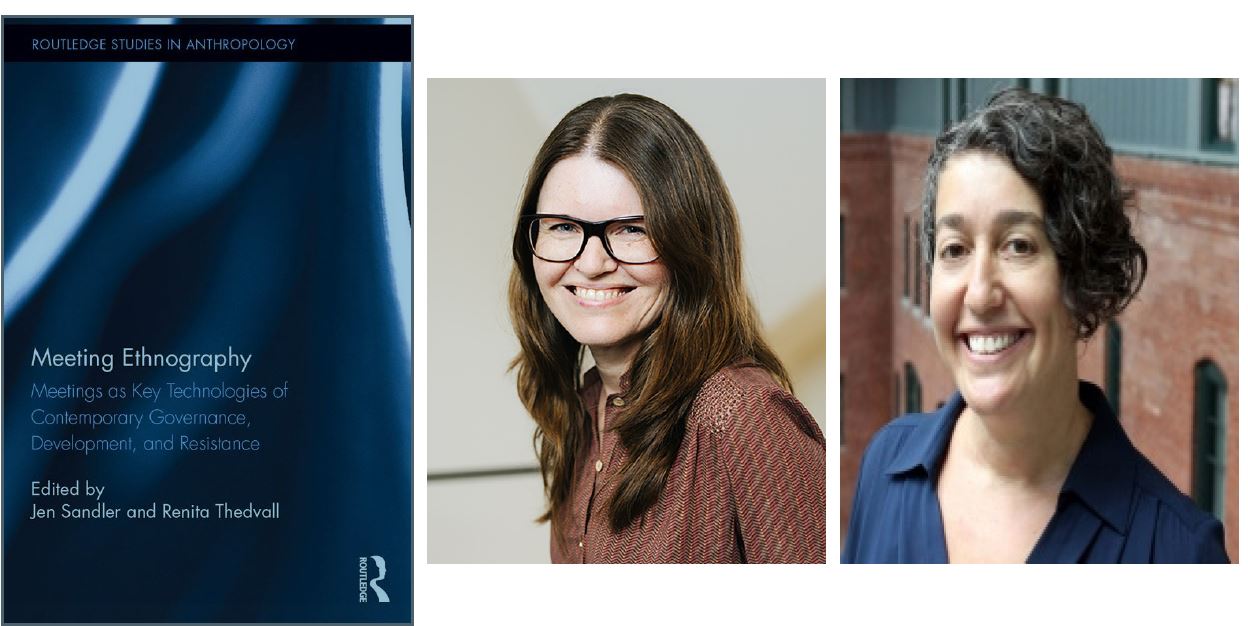 Renita Thedvall,
Associate Professor in Social Anthropology, Stockholm University.

Jen Sandler,
Lecturer, Department of Anthropology, University of Massachusetts Amherst.
---
Registration is required!

As the number of seats is limited, registration is arranged on a first-come-first-served basis.

---
Organiser of Score Anniversary Lectures 2018: Meeting Ethnography (September 13)