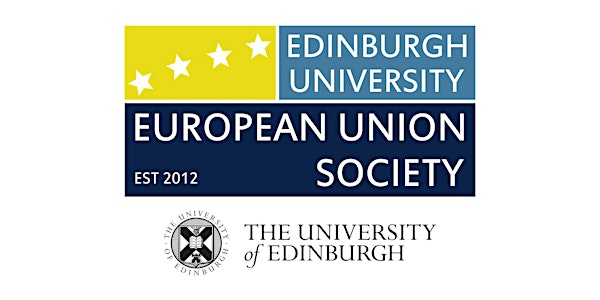 Scotland and Brexit: The Way Ahead with Michael Russell MSP
Location
The University of Edinburgh
McEwan Hall
Bristo Square
Edinburgh
EH8 9AG
United Kingdom
Description
The Edinburgh University European Union Society, with the support of Edinburgh Global, is pleased to invite you to a special event:
Scotland and Brexit: The Way Ahead
Michael Russell MSP
Cabinet Secretary for Government Business and Constitutional Relations

Doors open from 1.15pm
Event begins at 2pm
Opening Remarks from Prof Peter Mathieson
Principal and Vice Chancellor · University of Edinburgh
Concluding Remarks from Sarah Smith
University Secretary · University of Edinburgh

Anthony Salamone | Chair
President Emeritus · European Union Society

BACKGROUND
The Brexit process has entered its critical phase. Absent any change, the UK is scheduled to leave the European Union at the end of next March. Even at this late stage, it remains unclear whether the EU and UK will conclude a withdrawal agreement, or whether it will be approved by both sides. The shape of the UK's future relationship with the EU may also not become known until some time after its departure. Scotland voted decisively to remain in the EU, and the Scottish Government has pursued a distinctly different approach to Brexit than the UK Government. At this pivotal juncture, Cabinet Secretary Michael Russell MSP will give a speech in the majestic McEwan Hall outlining the Scottish Government's view on the way forward for Scotland as Brexit nears.
ABOUT THE SPEAKER
Michael Russell MSP is Cabinet Secretary for Government Business and Constitutional Relations and Member of the Scottish Parliament for Argyll and Bute. He was previously Minister for UK Negotiations on Scotland's Place in Europe from August 2016 to June 2018. Mr Russell was Cabinet Secretary for Education and Lifelong Learning from 2009 to 2014, and earlier served as Minister for the Environment and Minister for Culture, External Affairs and the Constitution. He is a graduate of the University of Edinburgh.

This event is free. Registration in advance required. All are welcome
Contact address for queries: eusocietyedinburgh@gmail.com