Location
TouchBase Business Centre
43 Middlesex St
Glasgow
G41
United Kingdom
Sales Have Ended
Ticket sales have ended
Ticket sales have now ended but you can still join the Happiness Club for regular sessions to boost your mood and create positive emotions. Check out my website for more info www.stressthepositive.co.uk.
Description
SCOTLAND'S HAPPINESS DAY IS A DAY TO CELEBRATE, HAVE FUN AND TRY NEW THINGS TO FEEL HAPPIER
Learn how to make your life happier at THE HAPPINESS EVENT OF THE YEAR. Creating and boosting real life Scottish happiness is the theme for the day. Find out what you can do to shift your mood, feel positive and have more energy with our lively, stimulating talks and workshops. Have fun and learn some useful stuff to be happier as winter approaches.
Let go of stress, beat the blues, boost your health and energy with happiness.
Our main Glasgow event is a fantastic day packed full of opportunites for you to spend time with others exploring what makes you happy and how to cope when life throws you some challenges.
Spend a day at Scotland's Happiness day event and boost your happiness with us - YOU DESERVE IT.
There are 3 key ways to boost happiness on Scotland's Happiness Day.
Get together with some friends OR make some new ones.

Get active - take part in some activites that you enjoy and we have a great variety to choose from.

Add an act of kindness to your day and see your happiness expand. As our main act of kindness we would like you to bring along a book that has touched you, inspired you or made you happy. We want you to pass on this gift to someone that you don't know.
Event Timetable (may be subject to change)

09.30 Welcome Registration and select afternoon activities - Tea and coffee

10.00 Real Life Scottish Happiness from Kim Macleod, Stress the Positive
10.15 Happiness Inspiration and Insights from Paul Adnitt, Action for Happiness
10.45 Resilience and bouncing back with your own Bag of Happiness with Kim Macleod, Stress the Positive

11.30 Happiness from the Heart with Margaret McCathie, Laughter therapist

12.00 Book Swap, Lunch and chance to explore stalls/chill out zone

13.00 Take part in workshops/activities/chill out zone
14.45 Tea, coffee and cake

16.00 Sing along for happiness
16.30 Thanks and goodbye.
More Info

What are the Afternoon Workshops and Activities?

There is a range of activities for you to enjoy, places will be limited for each session with tickets available at morning registration on a first come first served basis . You can choose to take part in up to 3 activities/workshops including sessions with music, writing and books, arts and crafts, dance, laughter, meditation, colour therapy and emotional freedom technique workshops and much more.

Or maybe you would like to take a bit of time out in our Chill Out Zone and enjoy Indian head or seated chair massage (fully clothed). (Extra charge applies)
There will also be a range of stalls/exhibitors to browse around and treat yourself to a little gift.
Do I need to bring a book and if so what should I bring?
We would like you to bring a book that has inspired you, touched you or made you happy. The idea is that you pass on that gift to another person as an act of kindness. It would be great if you could write your name and a brief message in the front cover about why you chose that book. It is not essential to bring a book and we will have ideas about other acts of kindness that you can do.
Why is an act of kindness included in the day?
Being kind to others is proven to really increase your happiness. Not only that but others benefit too. We think this is a really important part of the day.

What does my ticket include?

Your super value ticket for the day includes tea/coffee on arrival, all morning talks,your very own bag of happiness, sandwich lunch, up to 3 workshops or activites, tea/coffee and cake in the afternoon.
How do I buy a ticket?
Choose the quantity of tickets you wish to buy and you will be taken to a secure paypal link to pay for these. You will receive a confirmation email with your PDF ticket attached. Please print the ticket and bring with you.
Can I pay on the day?
There is a limited number of tickets for the event to ensure you can take part you should purchase a ticket from eventbrite. If we have any tickets left then pay on the day will be open.
Is there a refund policy?
In the event of you no longer being able to attend refunds will be given via paypal up to 1 week before the event. No refunds within 1 week of the event.

How do I to get there?
TouchBase is Sense Scotland's Business Centre located just 2 miles from the city centre. There is free parking in the streets around the centre, it is 5 minutes walk to Shields Road and Kinning Park underground stations. For more info on travel and directions follow the link.
Is the building accessible to wheelchairs or those with mobility issues?
TouchBase is the most accessible conference facility in Glasgow. If you have any particular needs or concerns please contact us.
Can children attend the event?
The event is aimed at adults and is not suitable for under 12s. There is no childcare provision available. Young people over the age of 12 can attend provided they are supervised by an adult (over 16).
Do you have a facebook page?
Yes please like our page https://www.facebook.com/ScotlandsHappinessDay101112

Check out the info and tips that we have there about other events happening around Scotland and help us to spread the word.
I want to stay happy after this event what can I do?

Join the Happiness Club - we meet every month in Glasgow, Bishopbriggs and Bathgate to explore different topics that can really make a difference, it's also great to spend time with other positive people.
Why Scotland's Happiness Day and not just Glasgow?
Our main event is happening in Glasgow but we really want people around the country to get involved in the spirit and idea of this. It is a simple concept that can be as small or as big as people want to make it. All that is needed is a few people to get together and take part in some activiity they enjoy - anything goes so long as it is legal and won't hurt anyone! Add an act of kindness to the day in some way and it is a Scotland's Happiness Day event. The happiness goes even further.

How do I contact you?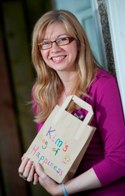 If you have any further questions you can email kim@stressthepositive.co.uk or call 0141 569 7249/07974 823478