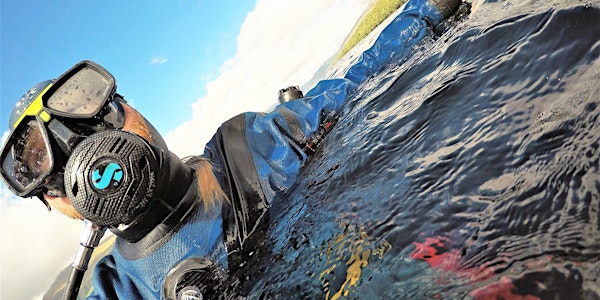 Scotland's Underwater Archaeology Conference
Location
Wolfson Medical Building
University of Glasgow
University Avenue
Glasgow
G12 8QQ
United Kingdom
Description
Scotland's Underwater Archaeology Conference will bring together academic, commercial and governmental archaeologists at the forefront of maritime archaeology in Scotland to present current research, to discuss and improve capacity and standards in the discipline and to foster a culture of collaboration and ambition within the community.
This conference aims to be as inclusive as possible, and we particularly encourage archaeological professionsonals and students with an interest in underwater to attend.
Day 1, 07 December 2018
Papers on current and recent research in Scottish underwater and maritime archaeology
Day 2, 08 December 2018
Papers on capacity, heritage management and the practice of underwater archaeology, AND
Workshop sessions on issues in Scottish underwater archaeology
Day 1: Research on the Underwater and Maritime Archaeology of Scotland
09:00 Venue Open (Yudowitz Room, Wolfson Medical Building, University of Glasgow)
09:30 Welcome
Session 1 - Ships and Boats in Scottish Archaeology
09:40-10:00
Scotland's Historic Shipwrecks: Past Research Trajectories and Future Directions
Colin Martin (University of St Andrew's)
10:00-10:20
Historic Vessel Conservation Management: The historic fleet at the Scottish Fisheries Museum
Dan Atkinson (Wessex Archaeology)
10:20-10:40 – Discussion/Questions
10:40-11:10 Tea
Session 2 - New Perspectives on Crannogs
11:10-11:30
The underwater excavation of Scottish Crannogs
Jon Henderson (University of Nottingham)
11:30-11:50
Neolithic Crannogs in the Outer Hebrides
Duncan Garrow (University of Reading) and Fraser Sturt (University of Southampton)
11:50-12:10
Above water/underwater – issues of understanding and analysis?
Graeme Cavers (AOC Archaeology) and Anne Crone (AOC Archaeology)
12:10-12:30
Living on Water: Early Iron Age Crannogs in Loch Tay
Michael J. Stratigos (SUERC)
12:30-12:50 Discussion/Questions
12:50-14:20 Lunch
Session 3 - Landscapes and the Sea
14:20-14:40
The enigma of stone-built structures
Richard Bates (University of St Andrew's), Caroline Wickham-Jones (University of Aberdeen) and Martin Bates (University of Wales Trinity St David)
14:40-15:00
Scotland's Palaeogeography: Developing enhanced research questions for marine, coastal and underwater archaeology
Andy Bicket (Wessex Archaeology)
15:00-15:20 Break
15:20-15:40
CHERISH: investigating climate change impacts on maritime heritage in the Irish Sea zone
Sandra Henry (Discovery Programme)
15:40-16:00
Maritime Landscapes: experiences and examples from the West Highlands
Paula Martin (IJNA)
16:00-16:20
Modelling Movement in the Hebridean Neolithic
Stephanie Blankshein (University of Southampton)
16:20-16:40 Discussion/Questions
16:40 Close Day 1
Day 2: Approaches to Underwater Archaeology
10:00-10:10 Welcome (Yudowitz Room, Wolfson Medical Building, University of Glasgow)
1010-1020
Introduction: Capacity in Underwater Archaeology
Bob MacKintosh (Wessex Archaeology)
Session 1 - Perspectives
10:20-10:40
Maritime Archaeology in Scotland
Phil Robertson (Historic Environment Scotland)
10:40-11:00
Managing England's Maritime Cultural Heritage in the early 21st century
Joseph Flatman, (Historic England)
11:00-11:20
Management and Protection of Underwater Archaeology: A Perspective from the Republic of Ireland
Karl Brady (Underwater Archaeology Unit - National Monuments Service of Ireland)
11:20-11:35 Tea
Session 2 – Enhancing Understanding
11:35-12:35
Session Chair - Peter McKeague (Historic Environment Scotland)
Talks and Discussion
MEDIN and underwater archaeology
Clare Poslewaite (MEDIN)
UKHO Data Archiving
Nick Rodwell (UK Hydrographic Office)
BGS MEDIN Archive
Mary Mowat (British Geological Survey)
Archiving in underwater archaeology
Emily Nimmo and Peter McKeague (Historic Environment Scotland)
12:35-14:00 Lunch
Session 3 – Caring and Protecting
14:00-14:40
Session Chair - Phil Robertson (Historic Environment Scotland)
Talk and Discussion
Plotting and Planning
Val Turner (Shetland Amenity Trust)
Session 4 – Encouraging Greater Engagement/Innovation and Skills
14:40-15:40
Session Chair - Paula Martin
Talks and Discussion
Comparative Material, Curatorial Experience and Community Engagement: the benefits of researching and illustrating unpublished shipwreck material in museum collections
Paula Martin
Photogrammetry of Wrecks: A recreational diver's perspective
Brian Burnett (Independent Researcher)
15:40-16:40 Discussion 'Towards an Underwater Strategy'
***REGISTRATION IS FOR EACH DAY***
Please select both Saturday and Sunday Registration if you plan to attend both days.
Getting to the Venue
The Wolfson Medical Building is located on the University of Glasgow campus. The campus is best accessed by public transportation.
Subway - Take the subway from any station to Hillhead Station. From Glasgow Central and Queen St. Stations, the easiest Subway station to use is Buchanan Street, about a 10 minute and 2 minute walk respectively from the train stations.
Bus - The 4, 4A and 15 all run from the city centre to campus.
Taxi - Taxis in Glasgow are reasonably priced.
More information can be found here https://www.gla.ac.uk/explore/maps/transport/
Nearby Hotel Accommodation
The Ambassador https://ambassador-hotel.net/
Belhaven Hotel https://www.belhavenhotel.com/
The Heritage Hotel http://the-heritage-hotel-glasgow.hotel-ds.com/en/
The Hilton Grosvenor Glasgow https://www3.hilton.com/en/hotels/united-kingdom/hilton-glasgow-grosvenor-GLAGRHN/index.html
Other B&B and AirBnB options are available.