How can artists and engagement professionals collaborate? In this session you'll meet people crossing boundaries to reach new audiences
About this event
Collaboration between PEPs, researchers, and artists can be an amazing way of reaching new audiences. These collaborations aren't without challenge, though.
In this session Emily Fong, digital artist in residence at the Wellcome Centre for Anti-Infectives Research, will introduce a smorgasbord of artists and ideas. We hope you'll find the session fun and fascinating, and feel inspired to begin on your own art/research collaboration journey.
Please do ask us your questions before the event here. We'll do our best to answer as many as we can. You can read more about the artists here.
Annie Cattrell is a Scottish multidisciplinary artist who is based in London. She is particularly interested in the poetic parallels that can be drawn within and between art and science.
Kit Kuksenok, PhD, is an artist, researcher, and code worker based in Berlin. Their multi-disciplinary research asks: how can the visual practices of scientific work suggest avenues for wider active participation?
Pascale Pollier is a medical artist /wax sculptor, curator and chairman of several art/science associations. Pascale's work attempts to capture the point where art and science meld. An alchemist at heart, her work begins with observation and experimentation and is steeped in solid scientific research and findings.
Natalie Ryan's practice explores themes that surround the aesthetic representation of the cadaver and natural sciences throughout history and their inclusion in contemporary art. Drawing from existing methodologies used for displaying these elements, Ryan is interested in the process of imaging the natural world and the exchange between science and art that has allowed this.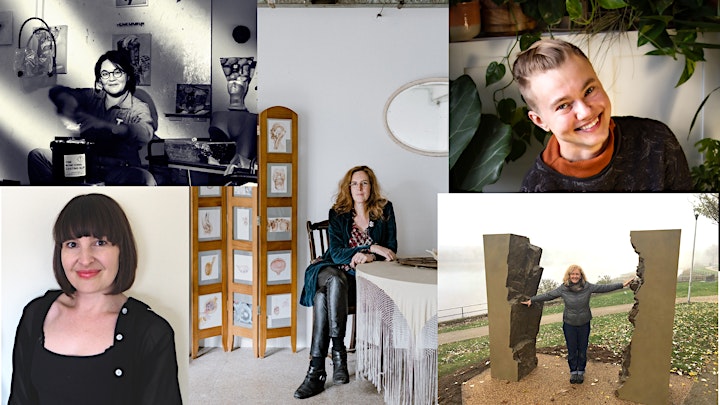 Organiser of ScotPEN AG 2021: The Art of Engagement
The School of Life Sciences at the University of Dundee is a world-class academic institution with a reputation for the excellence of its research (Top University in the UK for the quality of our Biological Sciences research, Research Excellence Framework 2014), its high quality teaching (Teaching Excellence Framework Gold Award, 2017) and student satisfaction (Top 10 in UK, National Student Survey 2018), and the strong impact of its activities outside academia. With 900 staff and postgraduate students from over 50 countries worldwide, the School provides a dynamic, multi-national, collegiate and diverse environment with state-of-the-art laboratory, technology and teaching facilities.