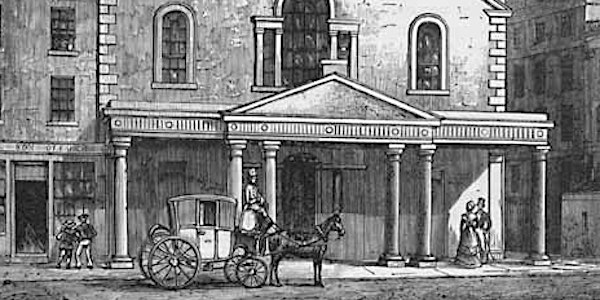 Scottish and European Exchanges Between Producers, Performers, and Consumer...
Location
Saint Cecilia's Hall
50 Niddry Street
Edinburgh
EH1 1LL
United Kingdom
Description
'Establishing SNNEC' Workshop 2
Co-organisers: Dr Kate Mitchell (Strathclyde & SNNEC P.I.) & Dr Eva Moreda Rodriguez (Glasgow)
Scottish and European Exchanges Between Producers, Performers, and Consumers of Cultures
Questions surrounding the influence of the ephemeral nature of live stage performance on cultural and social imaginaries, and whether there was a core theatre and/or opera repertoire that was shared across Europe and beyond will drive discussions for this second workshop. We will also explore the physical spaces of theatres and their survival or documented existence, incorporating conservation architecture. What were the exchanges and connections among national and international performers? What were the received views of Scottish and European nineteenth-century performers as archetypal and transhistorical figures? How did spectatorships vary from country to country? In what ways can performers and their rise as 'divas' be linked to the dawn of modernity and an early-Capitalist consumerism? What were performers' roles, interconnections, and (trans)national receptions, and to what extent were female performing artists harnessed as catalysts for social and political change concerning the 'woman question' in the various parts of Europe?
Participants are invited to speak for roughly 5 minutes during the break-out session on a topic which addresses at least one of the questions above, and/or:
- a performer/s (e.g. dancer, actor, singer who had an international following)
- a spectator/s (e.g. writers or critics who wrote theatre reviews, diaries, journals, letters and whose main focus was the theatre event or performance of a particular artist)
- a theatre manager/s
- an early cinema director/s
To register your place, please order a £3 charity-donation ticket using this page by Friday 25th May at 5pm and send an email to katharine.mitchell@strath.ac.uk and Eva.MoredaRodriguez@glasgow.ac.uk including a short bio and a few lines indicating your interest in the workshop. Please also send 50-100 words on the topic you intend to speak on for 5 minutes in the proposed break-out sessions, and let us know if you have any dietary requirements.
For a full report on the findings of Workshop 1, please click here
Programme:
10.30 – 11.00: Welcome & Introductions with Tea and Coffee
11.00 – 12.00: Dr Jenny Nex (Curator, Edinburgh College of Art), 'The International Exhibitions of 1886 and 1890 from a Musical and Performance Perspective'
12.00 – 12.30: Introductory talk by Dr Anselm Heinrich (University of Glasgow) on Theatre in Germany and Scotland
12.30 – 13.00: Introductory talk by Clare Sorensen (Curator, Historic Environment Scotland) on theatres built in Scotland during the long C19th and how they were used
13.00-14.00: Lunch
14.00 – 15.15: 2 Break-out Sessions of 10-11 participants presenting 5-minute talks followed by discussion
15.15 – 15.30: Tea break
15.30 – 16.30: Conclusions led by the coordinators and invited speaker including discussion for Workshop 3
(Photo credit: Commons Wikimedia. Theatre Royal, Edinburgh, prior to 1830)