Description
SCOTTISH BADGER WEEK LAUNCH EVENT
'Wildlife Detective - experiences of a wildlife crime investigator in Scotland, with Alan Stewart'
Saturday 5th May 2018, 2pm, Scottish Wildlife Trust Falls of Clyde Visitor Centre & Wildlife Reserve, New Lanark
---


Join the charities Scottish Badgers and Scottish Wildlife Trust at Falls of Clyde Visitor Centre & Wildlife Reserve on Saturday 5th May 2018 for the launch event for Scottish Badger Week 2018! Come & celebrate the first birthday of the national badger hub at Falls of Clyde and hear from renowned wildlife crime investigator Alan Stewart. Hear about his experiences of crimes committed against badgers & other wildlife; his education work; and the difficulties he has encountered with legislation and enforcement in various areas of wildlife crime.
There will be a Q&A with Alan after his talk, followed by an optional 'badger-themed' walk around the reserve to view field signs with staff from Scottish Badgers and Scottish Wildlife Trust. Plus stalls with lots of lovely badger gifts and a book signing with Alan. Entry by donation and booking essential via Eventbrite. You can donate online when you register, or simply register via Eventbrite and donate on the door on the day. Proceeds from this event will go towards Scottish Badgers and Scottish Wildlife Trust. Book early to avoid disappointment as places are limited. Not suitable for young children.
PROGRAMME
1.45pm: Arrival & registration
2.00pm: Welcome & opening remarks - Colin Smyth MSP, Species Champion for the badger
2.05pm: Official opening of Scottish Badger Week and reflections on the first year of Scotland's badger hub - Elaine Rainey, Scottish Badgers and
Lyndsay
Mark, Scottish Wildlife Trust
2.15pm: Wildlife Detective talk - Alan Stewart
3.00pm: Q&A with Alan Stewart, chaired by Eddie Palmer, Scottish Badgers
3.15pm: Stalls and book signing with Alan Stewart
3.30pm: Optional guided walk around the reserve to view badger field signs
5.00pm: Close
---
About Alan Stewart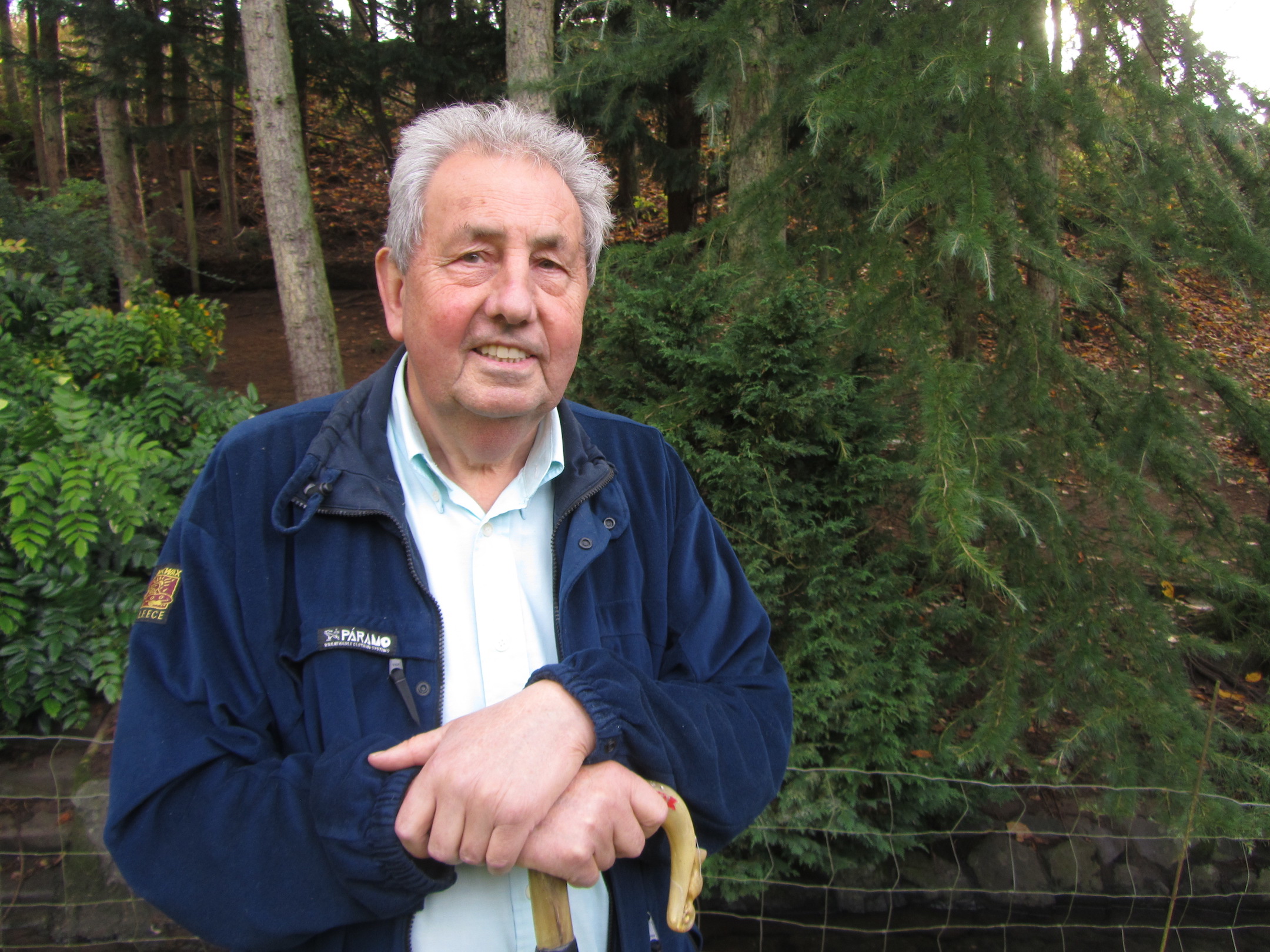 Alan joined Perth and Kinross Constabulary in 1964 as a cadet. Since then, and after amalgamation into Tayside Police in 1973, a considerable part of his service was spent in CID and HQ Drug Squad. He retired as a serving officer in 1997 with the rank of inspector, but after 6 hours retirement was re-employed as force wildlife crime officer in a civilian capacity, covering the whole force area.
Alan's interest in wildlife crime stemmed from dealing with salmon and deer poaching cases early in his career, and an interest in farming, shooting, fishing and the countryside in general. In 1999 he was presented with the WWF UK Wildlife Enforcer of the Year Award, received the MBE for services to policing in 2001, followed by a Lifetime Achievement Award in 2006. He was presented with a Chief Constable's Certificate of Merit in 2007 in recognition of his wildlife law enforcement work. Most recently he was presented with the WWF award Wildlife Crime Operation of the Year 2013, which was a joint police, Scottish Natural Heritage and Scottish Environment Protection Agency investigation initiated when a large number of freshwater pearl mussels were killed during a mini hydro-electric scheme construction.
He is the author of five books on wildlife crime and one on a wildlife survey of a Highland Perthshire estate. Alan retired (again) in 2011 but was soon employed as an intelligence officer with the National Wildlife Crime Unit, where he worked until retirement was forced on him by illness in January 2015.
---
About Scottish Badger Week
Scottish Badger Week is a partnership between Scottish Badgers and Scottish Wildlife Trust. Running between Saturday 5th May and Sunday 13th May 2018, Scottish Badger Week aims to offer a range of opportunities to learn about, and get involved in protecting, this iconic and much-loved species. For a full list of events happening across Scotland, please visit our dedicated page.