1 vs 1 breakdancing competition between Scotland's top breakdancers.
About this event
The first jam in scotland post lockdown! The main feature of the jam will be 1vs1 battles. At the end of the jam, there wil be a group battle between all breakers who want to participate.
The whole scene is HUNGRY to battle after such a long lock down. People have been training hard over the past year and now finally have the opportunity to show their results!
This is not an event you'll want to miss!
Come along and check out the best breakdancers in Scotland battle it out to see who's top dog!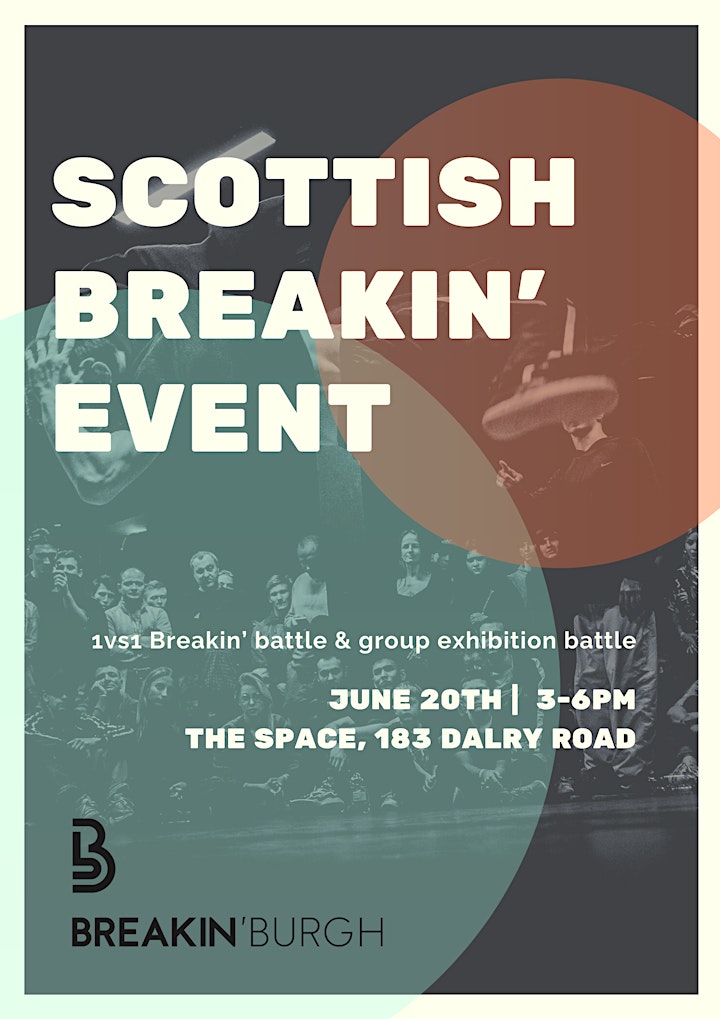 Organiser of Scottish Breakin' Event